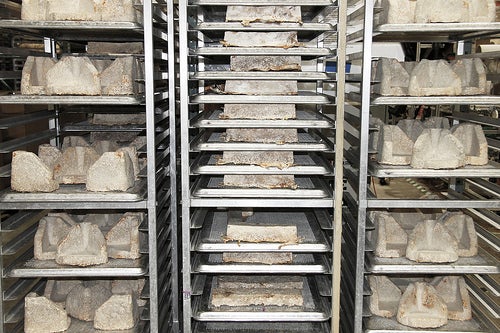 Sealed Air and Ecovative Design have completed an agreement to speed up the production, sales and distribution of Ecovative's EcoCradle mushroom packaging, a technology for green packaging materials made from agricultural byproducts and mycelium or mushroom roots.
The companies have been developing plans for sales and marketing as well as the augmentation of production capabilities since January 2012.
Sealed Air Protective Packaging business president Ryan Flanagan said the Ecovative Design team has created a fundamental material technology, using the properties of mycelium to provide solutions to protective packaging.
"The agreement also furthers our SmartLife commitment to sustainability and providing solutions that reduce waste throughout the supply chain," Flanagan added.
Sealed Air will also be Ecovative's mycelium-based material technology's exclusive licensee for protective packaging applications in North America.
Sealed Air does not expect the transaction to impact its consolidated financial position or operational results, and both companies have refused to disclose details of the transaction.
Ecovative, a materials science company, said its products serve as green alternatives to traditional foam packaging, insulation and other plastic-based materials.
---
Image: Ecovative's EcoCradle Mushroom Packaging is expected to broaden Sealed Air's product portfolio for moulded shapes.Photo: Ecovative Design LLC.