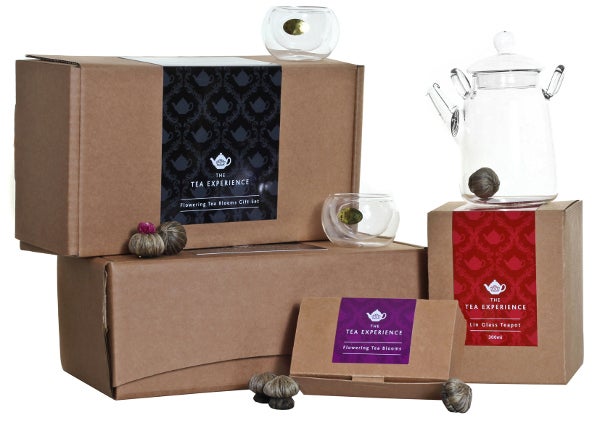 Paper-based packaging manufacturer Smurfit Kappa has created a protective, one-piece cardboard package for the UK online retailer The Tea Experience for its glass teapots and fragile gift packs.
The Irish company produced four sustainable, all-in-one designs, which can be used individually or in combination to create gift packs.
Smurfit Kappa has minimised the amount of packaging needed to stock the teapots to keep cost low for the retailer, the company said.
The package feature die-cut internal flaps and a pair of internal fittings, which create protection zones and keep the products away from the outer walls. The larger outer cases and fittings were made from thicker, rigid carton suitable for transit and presentation packaging.
Smurfit Kappa said the company created the packaging by using a brown Kraft-liner paired with a high-gloss label, and the boards are FSC and PEFC certified in line with the company's environmental credentials.
The Tea Experience business owner Ann Davis said the boxes provide secure, sturdy packing solutions that cope with the rigours of transportation without the need for additional bubble wrapping.
"The boxes are simple, attractive, easy to construct as well as being environmentally sound too," Davis added.
---
Image: The larger outer cases and fittings were made from thicker, rigid B-Flute. Photo: The MK group