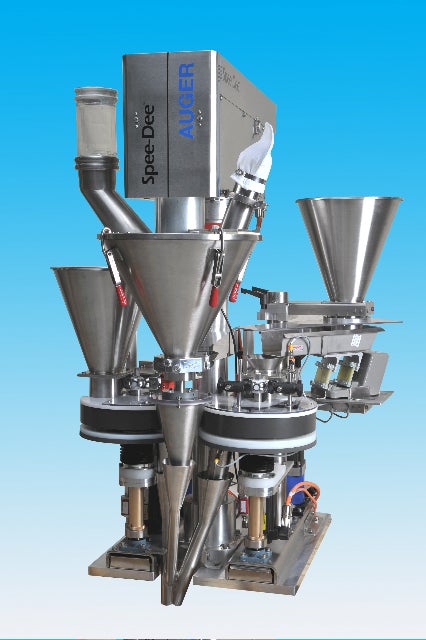 US-based Spee-Dee Packaging Machinery is set to unveil a new combination filling system that connects the Spee-Dee Servo 3600 auger filler with two volumetric cup fillers.
Spee-Dee Packaging sales and marketing vice president Timm Johnson said the new three filler equipment configuration integrates two particulates and a powder within a single pouch at rates of up to 120 units per minute.
"By merging these equipment technologies, we are able to offer a more effective filling method that improves product quality through better blending of ingredients," Johnson added.
To improve cycle times and minimise the production space amount required for the manufacturing process, the traditional horizontal, form, fill and seal system is replaced with a continuous motion vertical, form, fill and seal unit.
According to the company, the new system can satisfy a broad range of product applications including soup and baking mixes, pasta and other side dishes, cereal products and a variety of additional consumer convenience products.
Spee-Dee Packaging president James P Navin, commened on the launch saying that this latest offering reflects Spee-Dee's track record of pioneering unique equipment architecture to meet specific production challenges.
The company previously combined an auger filler with a volumetric filler and also teamed a pair of auger fillers to combine two products within one container.
Image: The new three filler equipment configuration integrates two particulates and a powder within a pouch at rates of up to 120 units per minute. Photo: Spee-Dee Packaging Machinery