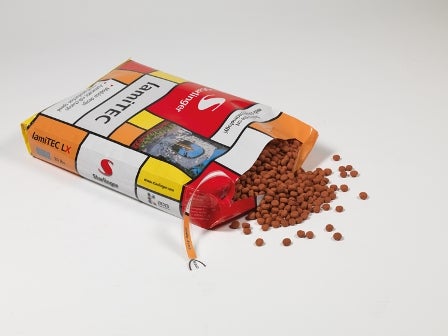 Packaging firm Starlinger has added a new easy open feature to its PP*STAR pinch-bottom bags for various packaging applications.
Starlinger's new feature offers a more consumer-friendly approach by dispensing with the need for scissors or a knife to open poly-woven bags.
The bags will be used in the food sector, for animal feedstuff and pet care products, as well as for dry powders and bulk goods in the industrial and end-consumer sectors.
The core market for the PP*STAR easy open bags is the pet food industry. A study by the company revealed that a one-time easy opening system is the perfect solution for a market in which the majority of the bulk packaged products are emptied into a separate container in one go after opening.
The easy open strip can be produced inline and avoids additional production steps and costs. Alternative reseal features considerably reduce the production speed of bags.
The company noted that poly-woven bags are of low weight and have the ability to hold large quantities of heavy content without tearing or breaking, even when dropped.
Starlinger manufactures its PP*STAR pinch-bottom bags by using lightweight and strong woven biaxially oriented polypropylene (BOPP) laminated polypropylene tape fabric.
The company has designed the first fully automated conversion line for poly woven pinch-bottom bags to produce the bags.
---
Image: PP*STAR poly woven pinch-bottom bags. Photo: courtesy of Starlinger.