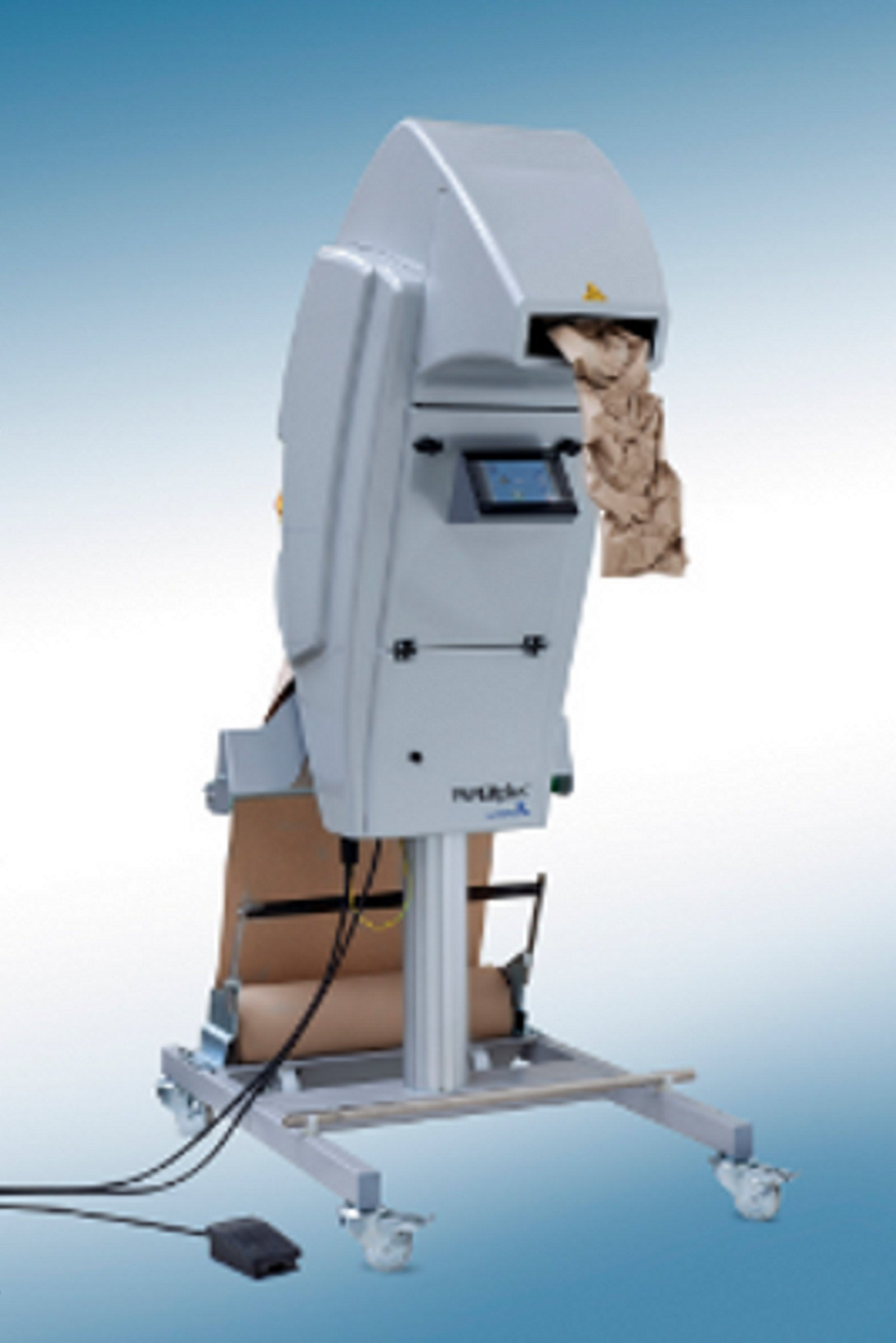 Germany-based protective packaging manufacturer Storopack has launched a new machine that converts craft and recycled paper into paper padding for the packaging of medium to heavy-weight products.
The 'PAPERplus Classic' can be installed directly facing the operator, with the output chute feeding the paper padding in a vertical line to the carton at speeds that reach up to 50m per minute at a roll width of 600mm.
The height of the machine can be adjusted electronically making it compatible with several operating sites. With dimensions of 1,000mm by 800mm by (max) 2,060mm it can also be integrated into diverse packing stations.
The machine can process single as well as double-ply paper grades, and along with void filler is suitable for both the protective functions of cushioning and bracing.
It also features a casing that minimises noise emissions.
Storopack operates through moulding and packaging business divisions, of which the latter are located in North America, South America, Europe and Asia. Its packaging protection solutions include customised and flexible packaging systems.
---
Image: PAPERplus Classic can convert kraft paper as well as 100% recycled paper into a roll width of 600mm. Photo: courtesy of Storopack Hans Reichenecker GmbH.