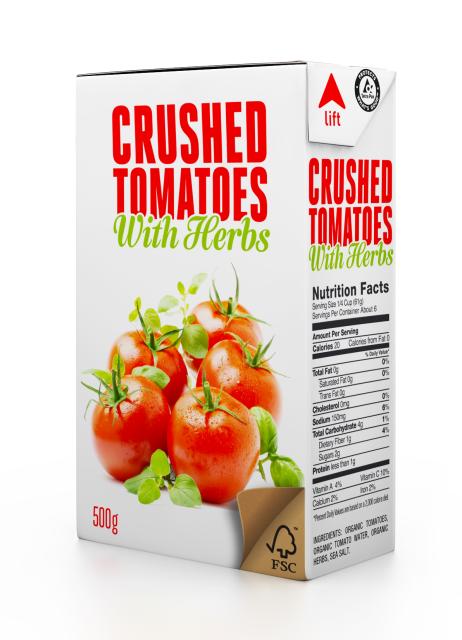 Tetra Pak has sold more than 20 billion of Forest Stewardship Council (FSC)-labelled packages globally during 2012.
The FSC label testifies that the paperboard used for the company's packaging material is derived from responsibly managed forests as well as from other controlled sources.
WWF Sweden CEO Håkan Wirtén said Tetra Pak's achievement contributes to protect forests and improve forest management globally.
"WWF encourages Tetra Pak and other companies to continuously increase the use of FSC-certified materials and products," Wirtén said.
In 2010, the Swedish food processing and packaging company sold around 8.5 billion Tetra Pak packages with FSC labels.
According to the company, the first pack with the label was launched in the UK by Sainsbury's in 2007.
At present, the label is being applied by retailers and brand owners in 39 countries including China, the US, Canada, across South America and entire Europe.
Tetra Pak marketing and product management vice president Charles Brand, commenting on the sales, said, "With more consumers and retailers demanding environmentally sound and ethically produced products, brands that carry the FSC label can attest that their products are packaged using material that has passed the toughest standards of responsible forest management."
Countries that have taken up FSC labelling include Argentina with 1.8 billion Tetra Pak packages, and Benelux with 1.2 billion packages.
According to a survey conducted by Euromonitor for Tetra Pak, about 3,000 consumers in ten countries said they find on-pack logos helpful in understanding the environmental impact of beverage packages.
About 75% of Tetra Pak's packaging material comes from renewable sources, and the used beverage cartons are fully recyclable.
---
Image: FSC label certifies that the paperboard used for the packaging material comes from responsibly managed forests and other controlled sources. Photo: TETRA PAK