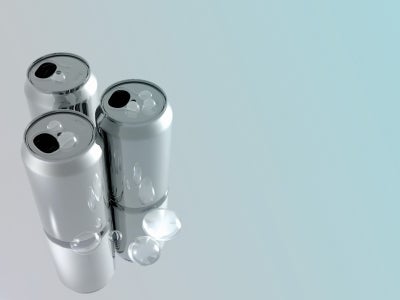 New data has revealed that the proportion of aluminium drinks containers recycled in the US rose to 67% in 2012.
The aluminium can industry recycled around 62 billion domestic and imported cans in 2012, resulting in an energy saving of 19 million barrels of crude oil.
The report released jointly by the Aluminum Association, the Can Manufacturers Institute (CMI) and the Institute of Scrap Recycling Industries (ISRI) notes that 67% is the highest recycling rate achieved since the early 1990s.
It also marks progress towards the industry's goal of a 75% recycling by 2015.
Aluminum Association president Heidi Brock said that aluminium cans can be recycled infinitely and can be back on the shelf in a short span of time.
"Couple that with a 37% weight reduction for the average can since 1972 and you have the most sustainable and smart solution available for beverage packaging," Brock added.
ISRI president Robin Wiener said that the increased recycling rate for aluminium cans is representative of the growth in the scrap recycling industry as a whole.
"The US scrap recycling industry grew from $54 billion in sales in 2009 to more than $90 billion in 2012, while also adding more than 15,000 jobs since the beginning of 2010," Wiener added.
The Aluminum Association recycling rate has been derived based on surveys of can sheet producers, can manufacturers and secondary producers of aluminium, representing nearly all can recycling activity in the US.
---
Image: Aluminium can industry recycled around 62 billion domestic and imported cans in 2012. Photo: courtesy of Victor Habbick / FreeDigitalPhotos.net.