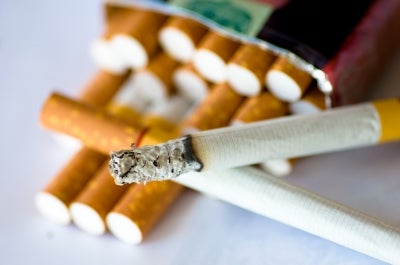 A three-month UK-wide consultation launched by the government will ask for views on whether packets of cigarettes should be changed to a plain, standardised template, remain as they are, or be fashioned in a different way.
The consultation, launched by Health Secretary Andrew Lansley, will ask individuals whether they think standardised packaging will have an impact on people's health.
For the first time, the consultation suggests what the packaging requirements could consist of, including no branding, a uniform colour and a standard font and text for any writing on the pack.
Open for responses from 16 April to 10 July, the 12-week consultation will also ask respondents to consider what the impact of the change could be.
It could reduce the appeal of tobacco products, increase the effectiveness of health warnings and effect tobacco industry and retailers.
Health Secretary Andrew Lansley said smoking, which accounts for over 100,000 deaths in the UK every year, remains one of the most significant challenges to public health.
"That is why the health ministers across the UK have a responsibility to look closely at initiatives that might encourage smokers to quit and stop young people not taking up smoking in the first place," Lansley said.
Consideration will be given to consultation responses, evidence and other relevant information, and any decisions required further policy action on tobacco packaging will be taken accordingly.
Image: The UK-wide consultation seeks views on whether to retain tobacco packaging, adopt plain packaging, or consider a different option. Photo: hinnamsaisuy