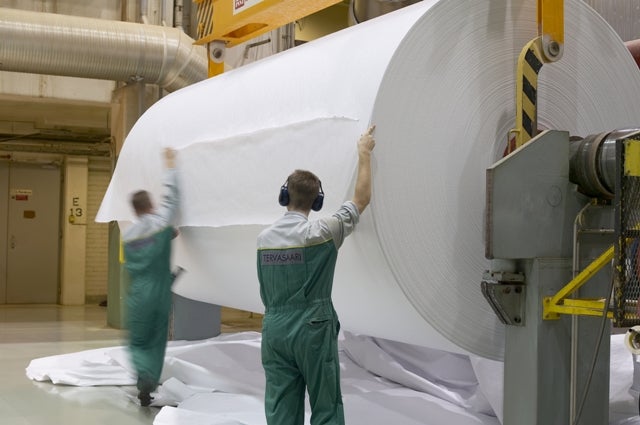 Finnish paper company UPM has entered into exclusive talks with VPK Packaging Group and Klingele Papierwerke for the sale of assets and part of the land at its Stracel paper mill site in Strasbourg, France, for an undisclosed amount.
Through a newly created joint venture company, VPK and Klingele made a formal offer that has yet to be finalised through a review by the bank mandated for the financing.
The companies are planning to convert the Stracel mill, which currently has an annual production capacity of 280,000t magazine paper, into a recycled fibre-based container board unit, for the production of fluting and test-liner.
Post conversion, the paper machine is expected to produce about 300,000t of recycled fluting and testliner of grammages between 80g/m² and 130g/m² annually.
According to UPM, the deal is subject to completion of the employee information and consultation process on the planned closure of Stracel. The process is expected to come up shortly and is slated for completion during the second half of 2012.
In August 2011, UPM announced its intention to sell or exit its Stracel paper mill, as part of a comprehensive review of the long-term competitiveness of its publication paper mills.
UPM Paper Business Group president Jyrki Ovaska said the company has been conducting a search for a buyer which could engage in a project for the site's industrial restructuring.
"The plan at hand provides a good opportunity for a new future for Stracel and would create a significant number of job opportunities on the site," Ovaska added.
---
Image: Currently, UPM's Stracel mill has an annual production capacity of 280,000t magazine paper at present. Photo: Pertti Puranen.