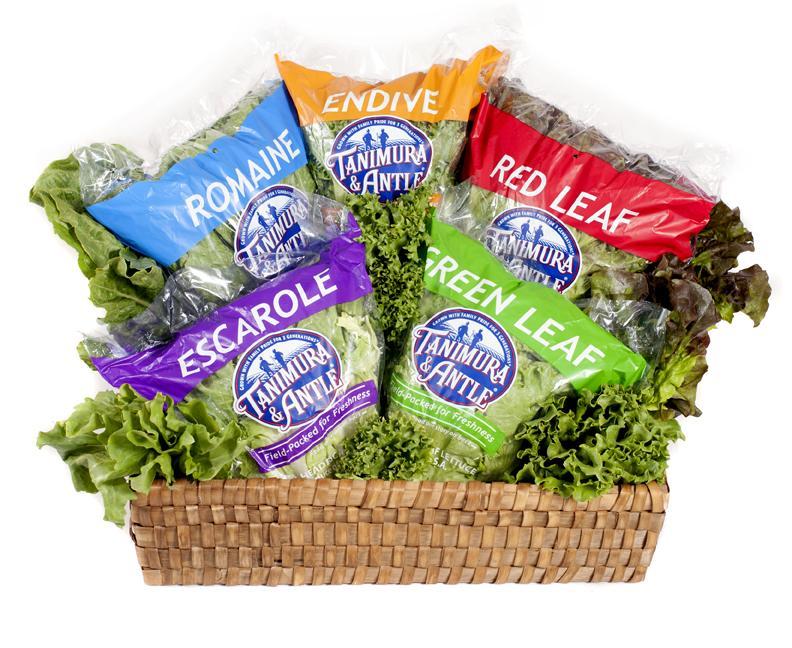 US-based Tanimura & Antle is set to re-launch its field fresh wrapped leaf lettuce in a new packaging design that includes a quick read (QR) code.
The company was prompted to launch new packaging due to consumer preferences and retailers requests for products that stay fresh longer, with protective packaging carrying product information.
Tanimura & Antle CEO Rick Antle said the company's field research revealed that the packaging increases shelf life by 11 days and reduces shrink waste in the produce departments by an average of 20%, when compared to naked leaf.
The QR code links directly to a series of videos showing lettuce being harvested and packaged right in the field.
"The addition of the video series and the QR code on the packaging emphasizes just how fresh these products are, and conveys the limited amout of handling they experience throughout the harvest and packaging process. This is critical in distinguishing our products from processed varieties," Antle added.
According to the company, the move is aimed at driving sales and meeting market demands from trade and consumer audiences.
Tanimura will also launch bilingual versions of the Wrapped Leaf Lettuce bags later this summer, and plans a baseball-themed package for its iceberg lettuce to promote its artisan red onions.
The company introduced field fresh wrapped leaf lettuce ten years ago, calling it 'shrink wrap', as the film is shrunk around the base of the lettuce.
Image: The new bags for the field fresh wrapped leaf lettuce include a QR code. Photo: Vocus PRW