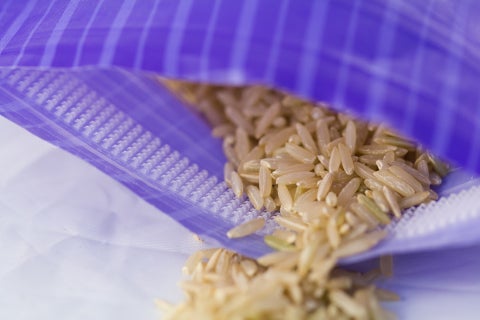 Velcro Industries has joined forces with the US food company Lundberg Family Farms to incorporate its PRESS-LOK closure technology into new package designs for Lundberg's organic and eco-farmed rice lines.
The food company worked with Canadian firm PEEL Plastics Products to convert its current lay-down packaging to a flat-bottom stand up pouch containing a PRESS-LOK Velcro closure.
VELCRO Brand PRESS-LOK closure system, with hook-to-hook technology, has an easy alignment and secures closure to maintain package integrity by allowing the hooks to engage without precise line-up.
With the new upstanding rice package, Lundberg expects to have greater brand presence as well as uniformity in shelf-sets that already display other grain brands in stand-up pouch packages.
Velcro Industries global marketing vice president Jurjen Jacobs said the company's products benefit brands and consumers across a wide spectrum of industries, and the PRESS-LOK fastening solution will add value to Lundberg Family Farms' rice products.
"Lundberg Family Farms is committed to producing the finest quality rice and rice products and it is our mission at Velcro Industries to create smart products, services and technologies that provide an amazing experience for our customers and their consumers," Jacobs said.
Lundberg's new packaging will be available at natural food stores and supermarkets across the US at the beginning of autumn 2012.
US-based Velcro Industries offers global resources for solutions with manufacturing locations in Spain, the US, Canada, Mexico, and China.
---
Image: Velcro designs new closure technology for Lundberg's rice packages. Photo: Business Wire