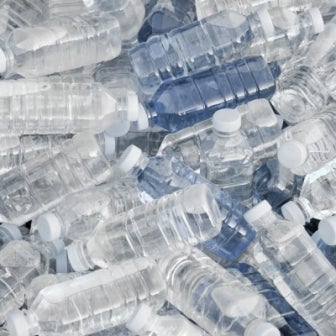 A new report by the Association of Postconsumer Plastic Recyclers (APR) and the American Chemistry Council (ACC) has revealed that the recycling rate for plastic bottles in the US increased by 1.6% in 2012.
Recycling in general has increased by 6.2%, while bottle recycling rose by less to reach 30.5% for the year.
APR executive Steve Alexander said: "We are very encouraged by the steady growth in plastic bottle recycling. Used plastics are valuable materials, and recyclers rely on all of us to make sure these resources make it into a recycling bin."
The collection of high-density polyethylene (HDPE) reached one billion pounds in 2012, allowing HDPE imports to decrease by 35% over the course of the year.
ACC plastics vice president Steve Russell said that more used plastics can be recycled in the US and manufacturers are using the materials in new and exciting ways.
"Thanks to increased consumer access to recycling programmes and growth in single-stream collection, whereby consumers place all recycled materials into a single bin, plastics recycling is one of the easiest things we can do to benefit the planet," Russell added.
---
Image: Plastic bottle recycling has reached 2.8 billion pounds in 2012. Photo: courtesy of Keattikorn/FreeDigitalPhotos.net.