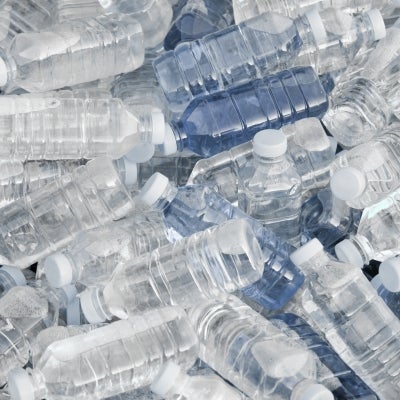 Recycling and waste management company Veolia Environmental Services has awarded a contract to Closed Loop Recycling to recycle over 100,000t of polyethylene terephthalate (PET) and high-density polyethylene (HDPE) bottles.
According to UK-based Veolia, the expanding domestic plastics recycling market value in the country has increased from almost zero to £150m in the last six years, and the contract is expected to boost this market.
From its recycling network, Veolia will deliver PET and HDPE to Closed Loop Recycling's Dagenham plant.
According to Veolia, the decision comes on the heels of the company's long-term review of its supply chain and a £5m investment at its Rainham sorting facility in Essex from where the plastic bottles will be supplied.
Veolia Environmental Services Treatment executive director Gavin Graveson said the company has supported the domestic plastic recycling market by working in partnership with Closed Loop.
"Plastic collection, sorting and recycling is now firmly embedded in the UK's waste strategy, as a direct result of the willingness of both companies to invest in the sector," Graveson said.
The Dagenham plant of Closed Loop Recycling, which has been operating since December 2008, reprocesses more than four million bottles per day at present, with a plan to increase its capacity in the coming year.
Closed Loop Recycling recycles both PET and HDPE plastic bottles into food grade material for new food and drink packaging.
Closed Loop Recycling CEO Chris Dow, commenting on the partnership, said, "The five year contract shows a new stage in the development of the plastic recycling industry, with more demand than ever for high quality, domestically processed rPET and rHDPE here in the UK for leading brands such as M&S and Britvic."
---
Image: Veolia will deliver PET and HDPE to Closed Loop's Dagenham plant for recycling. Photo: Keattikorn.