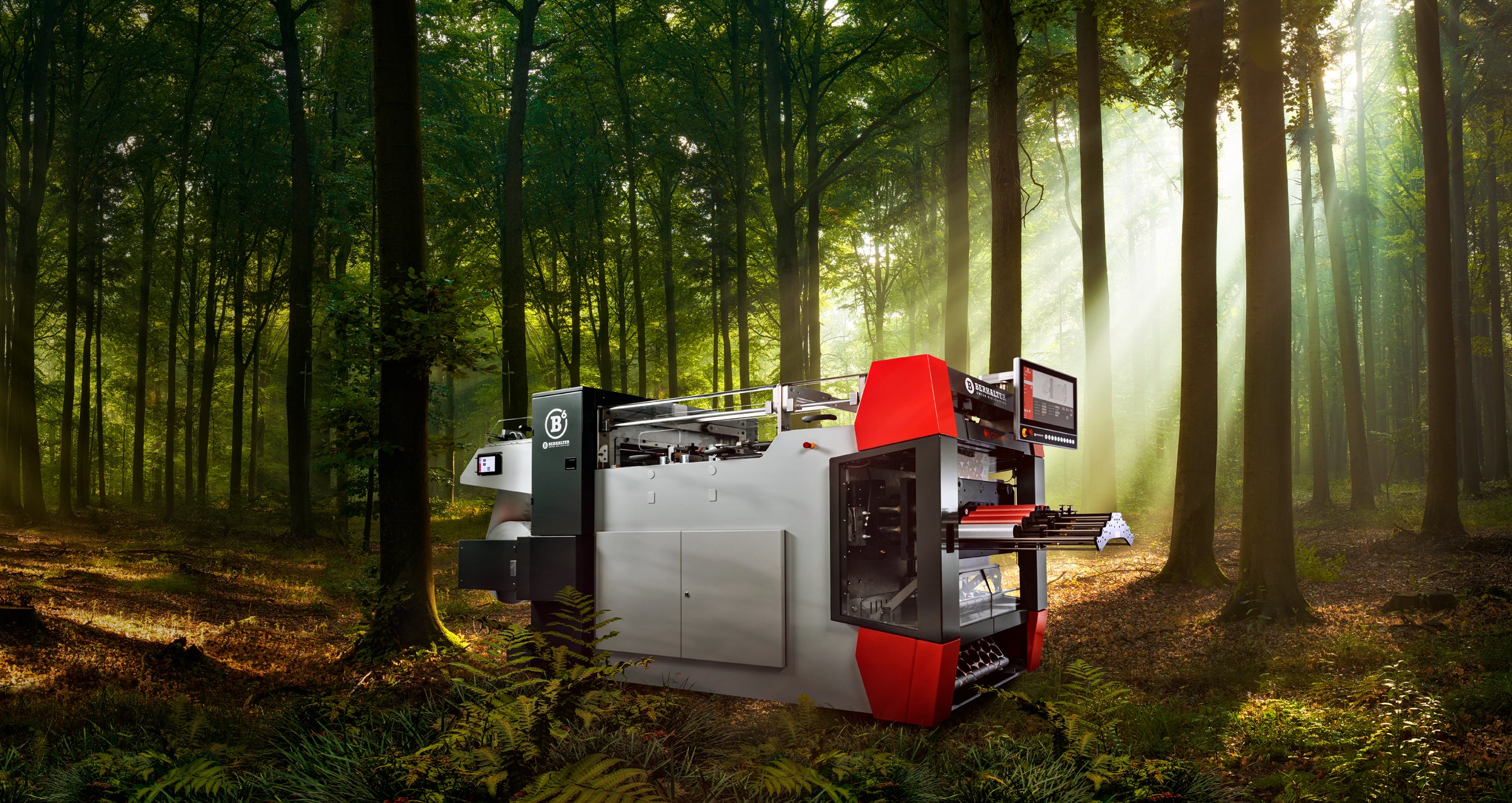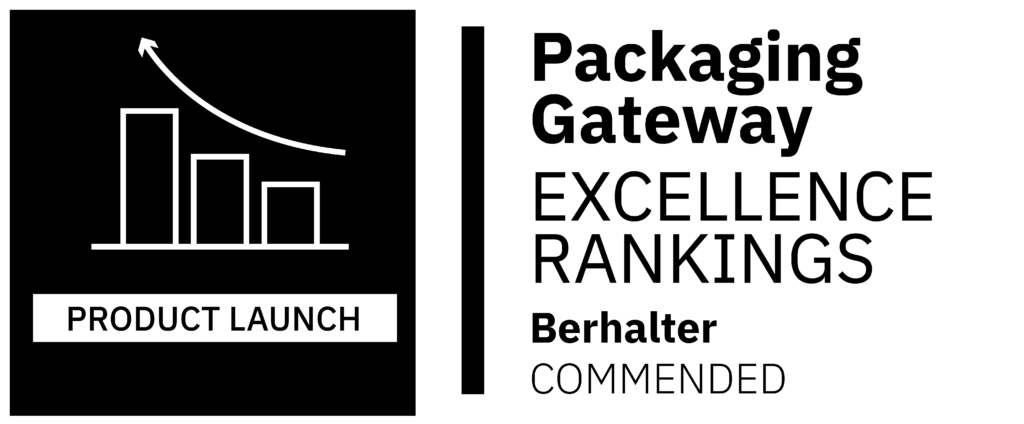 Packaging Gateway Excellence Awards and Rankings 2022 – The Verdict
Swiss based BERHALTER Swiss Die-Cutting is one of the world's leading providers of die-cutting and packaging solutions for industries including food, beverage and pharmaceuticals. It is ranked in the 2022 Excellence Rankings in the Product Launch category off the back of the launch of the Swiss Die-Cutter™ B6 and the novel digital platform CUTcontrol™.
The company has long been at the cutting edge when it comes to incorporating new technology into its offerings and with the new launches its solutions are more connected and flexible than ever before.
"The company has long been at the cutting edge when it comes to incorporating new technology into its offerings and with the new launches its solutions are more connected and flexible than ever before"
The Swiss Die-Cutter™ B6 is a step forward in efficiency with a speed of 500 strokes a minute, giving it the ability to produce, as an example, 390,000 lids and labels an hour. In addition, the machine's energy consumption is only 1.9kWh, which is a boon for an industry increasingly aware of energy costs and carbon footprint.
Sponsored White Paper
"Seven Steps to the Right Embossing"
"Why is embossing necessary at all and how do you decide which type of embossing to use? To better understand…"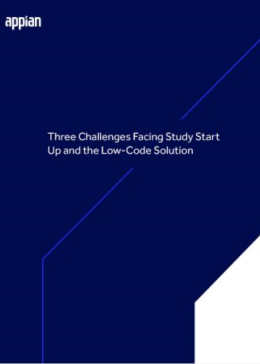 While the B6 is a clear upgrade on previous products, the company's CUTcontrol™ system is a notable step forward when it comes to packaging innovation. The platform is based on Industrial Internet of Things (IIoT) technology which allows users to monitor the manufacturing process like never before. In addition diagnostics and data analysis provides feedback information which can be used to improve overall performance and is easily accessible through dashboards and visualisations.
Automation, IIoT and robotics are boosting the packaging and processing industry
Product Launch: Swiss Die-Cutter B6
Date of Launch: August 2020
How BERHALTER Swiss Die-Cutting developed a completely new die-cutting machine: Swiss Die-Cutter B6: IIoT-capable and energy-efficient
BERHALTER Swiss Die-Cutting is way ahead of current technologies. The machine manufacturer from Widnau proves this with its B6. Key factors in its development were a significant increase in performance with lower manufacturing costs and higher system efficiency. In conversation with Managing Director Dalibor Schuman.
Reason for developing the Swiss Die-Cutter B6
We were constantly developing our machines, also in terms of cost structure, and at some point we reached the point where the lemon had been completely squeezed.
We realised this when the cost structure became more expensive again and this could not be compensated by design, manufacturing or raw materials. This raised the question of whether it is at all possible to build a machine with today's technical knowledge and possibilities that achieves a 20 to 25 percent higher output at lower manufacturing costs? The preliminary analyses showed that this would require technologies that do not yet exist on the market.
Mechanical movements replaced by digitally controlled ones
With the development of the B6, we have achieved a higher production output and lower manufacturing costs at the same time. There are several technical innovations that set it apart from previous die-cutting machines.
First of all, there is the operator-guided setting. Since the B6 has intelligent operator guidance, it is not possible to enter the wrong parameters. However, if these parameters make sense for another product, the machine accepts these entries.
Furthermore we have developed many technologies that replace mechanical movements with digitally controlled movements. For example, the main drive on existing machines is based on a mechanical lever system, which we have now replaced with a digital drive system. Since this was not available on the market, we had to develop it ourselves.
Typical sources of interference on die-cutting machines that we were able to eliminate with the development of the B6
Basically, there are always sources of interference. A big influencing factor, for example, is the quality of the material to be die cut. I like to compare this with a Ferrari that easily reaches 300 km/h on a race track, but on a forest track it doesn't even manage a fraction of that speed. It's a similar story with a high-performance die-cutting machine. Only if the raw material is of good quality can it run at high production speeds.
Even with the predecessor models, we attached importance to being more independent of these quality fluctuations. We achieve this by means of an adjustment mechanism that, in contrast to the competition, is not manual but automatic. We have further refined this mechanism so that with the B6 there are even fewer production interruptions or downtimes due to material quality.
Stroke movement correction in real time
The key to increasing productivity. We have installed over a dozen intelligent servo axes in the B6, which process the information directly in the axis. This allows us to create reaction times in the micro-second range, as no time is lost by sending the signals. In addition, we use the intelligent axes for stroke correction in real time. Instead of correcting via tendency control as before, i.e. measuring 200 strokes and then regulating them, for example, we record the current stroke and correct it during the movement. When punching at 500 strokes per minute, it is clear how fast this has to be. That's why the synchronisation of the drives is crucial on the B6.
Patented new developments
We have patented the complete foil run through the machine, as well as the movement sequence of the die-cutting tool, because this has not been available on the market before. In addition, the B6 also integrates many new developments that we have not patented. These include, for example, the IoT/IIoT platform CUTcontrol™, which was developed for reading out the machine parameters, or the dashboard, which displays the production transparently and thus supports the production managers in decision-making.
Machine regularly informs about its condition
Modern machines integrate Industry 4.0 concepts. What does the B6 offer? The B6 has intelligence, which is why we have developed a new IoT/IIoT platform. The machine regularly informs its operator about its condition so that maintenance windows can be scheduled and unplanned downtimes do not occur.
In our service platform CUTcontrol™, we also see the customer's entire machine fleet, even if it produces at different locations. These locations can be mapped and all punching tools and embossing units can be viewed in the dashboard using RFID technology, which links the tools to the machine.
Is the B6 connected to the cloud?
We decided on a server-to-server solution because for a long time no one could explain to us what the advantage of the cloud would be. Besides, our customers don't necessarily want to put their data in the cloud. For the customer, nothing changes with the server-to-server approach, because remote access takes place via a secure tunnel and only the machine data is transmitted to us.
New business models with the Swiss Die-Cutter B6
The B6 enables new digital business models. The buzzword is data-driven service. Our customers use the machines 24/7, 365 days a year. If a machine is down for a day, a week or even longer, the damage is enormous. It is therefore easy to calculate what added value our services offer the user if he can avoid such breakdowns as a result.
To make the right decisions, you have to have the right information. But this requires data that needs to be visualised. We have implemented this simply and beautifully on the dashboard. The system periodically sends the current production data as a PDF so that the necessary key figures are available at all times.
Condition monitoring of the B6
From production speed to operating hours and service strokes to the service status of the machine and tools, everything you can imagine is monitored. Even the packaging robots and their OEE are mapped. This is a big step, because until now each machine acted separately. Now, if something is optimised on one machine and its tool is used again on another machine two weeks later, these production optimisations are not lost. This is a great advantage because product changes with the necessary production optimisations can take up to one day.
The power consumption of the B6 is lower than that of a hairdryer
We specialise in building sustainable machines, which is why they require three to eight times less energy than the competition. Among other things, we achieve this with an energy recovery system that stores and reuses the energy generated in the running system. Through these and other measures, we have managed to bring the consumption of the B6 to under 2 kWh.
HQ ADDRESS:
BERHALTER Swiss Die-Cutting
A Division of BERHALTER AG,
Lindenstrasse 120,
9443 Widnau,
Switzerland
TELEPHONE: +41 71 727 02 00

EMAIL: die-cutting@berhalter.red
WEBSITE: www.berhalter.red

SOCIAL MEDIA: