In recent years, the proliferation of counterfeit branded goods and pirated content on discs has resulted in many media reports of the problem of product counterfeiting. The increased reporting of this problem, such as the illegal use of a company's trademarked words, phrases and logos, as well as theft of music, movies, software, video games and books is accompanied by the sad fact that those engaging in the illegal activity have no reservations about placing dangerous products with consumers.
The changing commercial environment has resulted in counterfeits of practically every leading producer's branded product. While the detection of counterfeit condoms may cause some laughter, it may not be so amusing to some who are victims of such a product.
Clearly, counterfeit pharmaceutical products, auto parts, circuit breakers, baby formula and electrical wiring are no laughing matter. Counterfeiters have realised their own business expansion opportunities and have taken advantage of a global situation in which trademarked products attract keen consumer interest and loyalty.
Counterfeiting is no longer primarily confined to the luxury branded products of just a few years ago. While handbags, sunglasses, footwear and apparel are still counterfeited on a vast scale, they have been joined by practically every other product that exists.
In view of the global flood of counterfeits and pirated goods, it is clear that the civil, criminal and customs enforcement mechanisms in place in many countries are inadequate to combat the attacks on successful brands.
Setting objectives
Today, many companies, especially those that rely on their trademarks to attract consumers and ensure their loyalty, employ security technologies as part of an overall enforcement strategy. But when using security technologies, what objectives have companies set out to meet?
How well do you
really

know your competitors?

Access the most comprehensive Company Profiles on the market, powered by GlobalData. Save hours of research. Gain competitive edge.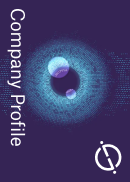 Company Profile – free sample
Thank you!
Your download email will arrive shortly
Not ready to buy yet? Download a free sample
We are confident about the unique quality of our Company Profiles. However, we want you to make the most beneficial decision for your business, so we offer a free sample that you can download by submitting the below form
By GlobalData
One of the objectives is to prevent counterfeit goods from entering a company's distribution chain. Thus, the use of security technologies, whether radio frequency identification technology (RFID) or other overt or covert technologies such as bar codes or holograms can provide a mechanism to follow the goods along its route to market. Another use of security technologies is to permit companies to combat product theft during the movement of goods through the distribution channels. Tampering is also a concern for some companies.
In the industry's hands
With the exception of a few industries such as the pharmaceutical industry, today's brand protection solutions challenge is aimed at companies rather than governmental law enforcement agencies. The security technologies provide companies with the tools to make timely decisions as to whether a product is genuine or not and quickly inform law enforcement.
In years past, when fewer industries were victims of product counterfeiting, the technology development companies were hoping to develop devices that would be used by law enforcement and customs officials. Today, the business decisions determining which technologies a company will employ have resulted in the companies and their enforcement teams being armed with the technology to work in cooperation with law enforcement.
Varied security
From products one ingests – foods, beverages, medicines – to those that one uses – extension cords, batteries and laptops – the type of security technology can differ. There is no doubt that right across the spectrum of goods that companies want to protect, there is a technology available. Taking pharmaceuticals as an example, and the increasingly referenced estimates that up to 10 per cent of the global medicine supply is counterfeit, it is no longer enough that the security technologies to safeguard the medicine supply are applied only to packaging.
The medicine producers, the responsible agencies and the consumers want assurances of the safety of medicines. Thus, the availability of authentication technology that can be placed in the ingested products is a significant development from the early days of holograms.
The security technology industry for brand protection has responded to creative counterfeiters with heightened levels of complexity and sophistication to thwart an adaptive counterfeiting and piracy industry. The early days of holograms have yielded to sophisticated technologies that include RFID and biometrics. Companies attempting to improve the protection of their intellectual property rights are using multiple technologies, overt and covert, on products by tacitly acknowledging the advancements of their illegal competitors.
In view of the potential liability that an intellectual property owner may be subjected to as a result of counterfeiting, the companies most at risk are those whose products are ingested, applied to the body or are safety devices. Indeed, for such companies, the availability of authentication markers or tags in the ingested product is critical to determining the authenticity of goods.
Similarly, goods such as apparel, handbags and other products that do not pose any obvious consumer safety risks will bear security devices, albeit perhaps not as technologically sophisticated as others. Regardless, the use of such technologies provides the owners with tools by which they can determine whether the goods are authentic.
Widespread counterfeit
There are clearly many reasons for various security devices on products. However, there does not appear to be any one guaranteed solution to the brand protection problem; although some technologies may have a much higher rate of success than others.
In combating product counterfeiting and piracy, it is critical to constantly keep in mind that there are many successful counterfeiters whose profits permit them to research and undermine existing security devices either in the distribution chain, or to create a parallel distribution chain with no intention of entering the legitimate trade chain.
Because of today's excessive profiteering potential from counterfeits and pirated goods, some counterfeiters have the luxury of creating their own global distribution system that permits the constant marketing of counterfeits of others' brands.
This is done using packaging and, to some extent, similar looking technologies to maintain successful operations. Moreover, it is important to keep in mind that while effective security technologies may reduce the likelihood of entry into and sales in markets in the USA, Western Europe or Japan, there are many other countries whose systems are much easier to penetrate.
Constant change
Yet another challenge for both the intellectual property owners and the providers of brand protection technologies is constant change. The reason for today's more sophisticated brand protection technologies is due to the counterfeiters' ability to adapt. So, this poses challenges to both the intellectual property owner and the technology companies as the need to develop and apply new technologies are constant.
For the technology development companies, there are constant R&D costs to incur, and for their customers there is the constant concern to change the security technologies they employ and how to keep costs low with as little impact as possible on prices and products.
The availability of choice in sophisticated security technologies to protect branded products has provided companies with reliable tools to safeguard their products in their distribution channels. In many cases, these technologies will also help prevent counterfeits from entering the legitimate trade channels.
This is where the real challenge exists, and, perhaps, this is where companies will need to impose harsher contractual terms on suppliers and distributors as well as initiating suits against those who introduce unauthorised goods into the authorised channels.
Regarding product counterfeiting, unfortunately, despite the availability of these technologies, few, if any, voices are noting any significant reduction in overall global product counterfeiting. Thus, companies, for now, remain susceptible to counterfeiting that is undeterred in many markets around the world.
Thus, the current reality is that brand protection technologies have a greater role in ensuring and maintaining supply and distribution chain integrity for legitimate goods as opposed to dramatically reducing the volume of counterfeit and pirated products flowing in trade.