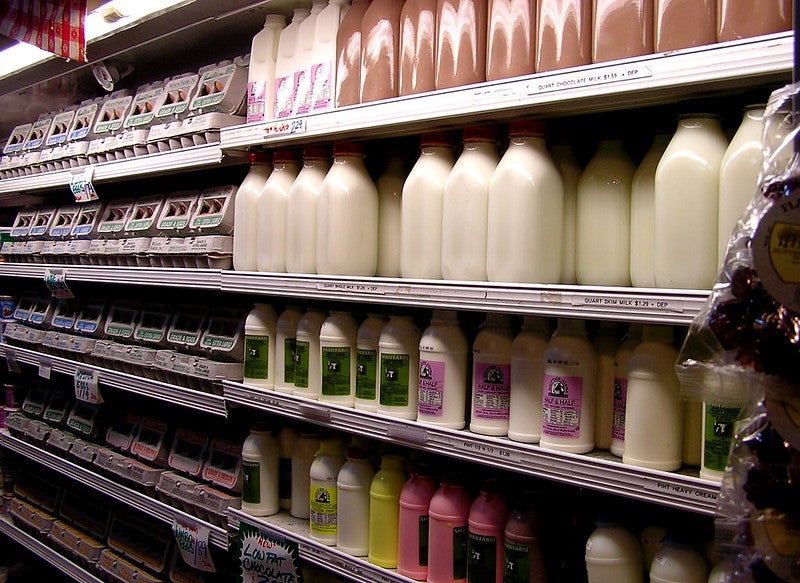 Spanish dairy company Andía Lácteos de Cantabria has invested in Sidel aseptic PET bottling line to upgrade its Renedo de Piélagos plant.
It has installed Sidel Aseptic Combi Predis PET bottling technology for ultra-high-temperature (UHT) milk, which is now operational.
Sidel integrated the dry preform and cap sterilisation technology into Andía Lácteos' current HDPE bottles' bottling line.
Andía Lácteos de Cantabriaare, which is part of the Iparlat Group, specialises in packaging liquid dairy products. They are sold under a Spanish retailer brand.
With the new technology, extended shelf life milk (ESL), UHT milk and milkshakes are bottled in 0.25l, 1l and 1.5l formats.
Iparlat Group industrial director Javier Villafranca said: "The new low-speed Aseptic Combi Predis is working at full speed and it offers the best food safety conditions, perfectly matching with our extreme production quality requirements.
"We succeeded in increasing our portfolio by producing new UHT milk recipes we could not produce before, for instance, the lactose-free milk, for which the demand in the market is growing every day.
"With this state-of-the-art aseptic PET bottling line, we will be able to significantly strengthen our brand image in the Spanish market."
Recently, Andía Lácteos de Cantabria announced plans to invest in another Sidel Aseptic Combi Predis, with Gebo AQFlex solution.