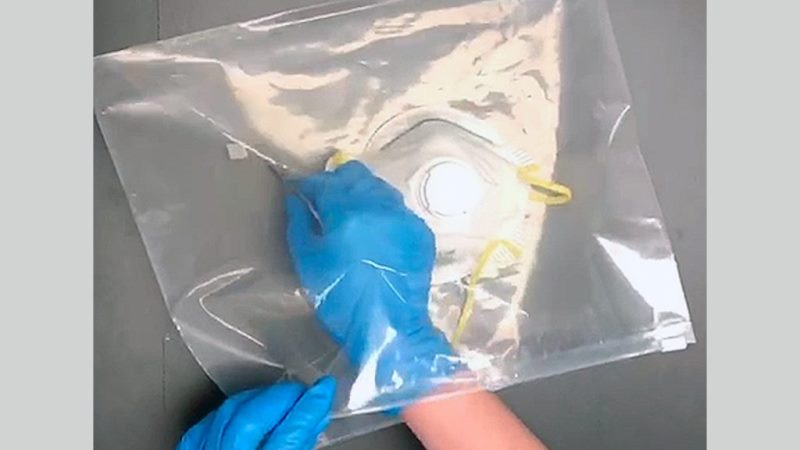 Global dispensing, drug delivery, and active packaging solutions company AptarGroup has requested the US Food and Drug Administration (FDA) to authorise its mask disinfecting solution.
The company has sought for FDA's Emergency Use Authorization (EUA) for N95 filtering facepiece respirators (N95 mask) disinfecting solution.
The company claims that its solution easily disinfects N95 masks and will prove beneficial now for frontline health workers due to shortage of masks.
Aptar's disinfecting solution includes the N95 mask, a small strip of its ActivShield and one-gallon plastic bag. The process can be carried out on-site.
According to the company, the mask can be disinfected by placing it along with ActivShield inside the sealed plastic bag.
The strip then releases Chlorine dioxide to decontaminate the mask, which is ready for use after three hours.
Aptar president and CEO Stephan Tanda said: "Aptar's technology provides a unique, simple, and effective way to help solve the critical problem of PPE shortages we're currently facing. 
"We are aiming to provide a solution that is not only fast, but it does not require special equipment or training, making it potentially accessible to the wider healthcare community. 
"This could enable healthcare workers to retain and disinfect their own facemask, helping to maintain continued proper fit to their face."
As of now, Aptar has submitted the solution's safety and effectiveness data to the FDA for EUA review and will be made available immediately if approved.
The company is planning to offer approximately four million ActivShield strips a week and is also expanding its production capacity to deliver ten million per week by the end of this month.
Last month, Aptar Food and Beverage unveiled InvisiShield platform, an anti-pathogenic packaging solution.