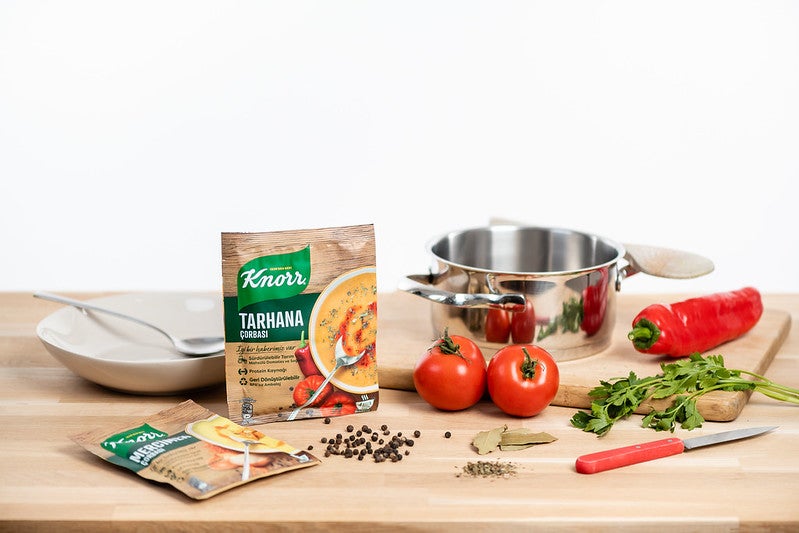 Packaging and paper company Mondi has partnered with Unilever to develop a new packaging solution and encourage the circular economy.
As part of the partnership, Mondi Turkish flexible packaging plant in Kalenobel produced recyclable polypropylene (PP) mono-material solution for Unilever's Knorr dry soup powder range.
The partnership between the companies dates back to January 2018, when Unilever suggested a collaboration with Mondi Kalenobel to develop a recyclable mono-material film alternative to replace multi-material laminate.
The two companies conducted a joint study to develop the most suitable grade of special raw material.
Mondi also offered support in the design and implementation process.
In addition to increasing the food product shelf life, the new packaging does not affect the production machine operations.
Mondi Kalenobel key account manager Cüneyt Karci said: "We drive a customer-centric approach at Mondi, Eco-Solutions, where we work with our customers to understand their sustainability goals and deliver packaging that is sustainable by design.
"The challenge for us was getting the necessary oxygen and water vapour barriers and all other physical and chemical tolerances with the new mono-material at the same level as the current non-recyclable packaging.
"We also needed to offer a solution that could use the same production machine at Unilever's production sites."
The company has introduced the new packaging for selected Knorr designs in the Turkish market.
Mondi is also planning to expand the solution to other product ranges from the same brand.
For Unilever, the initiative is part of its commitment to making the plastic packaging in its products 100% reusable, recyclable and compostable by 2025.