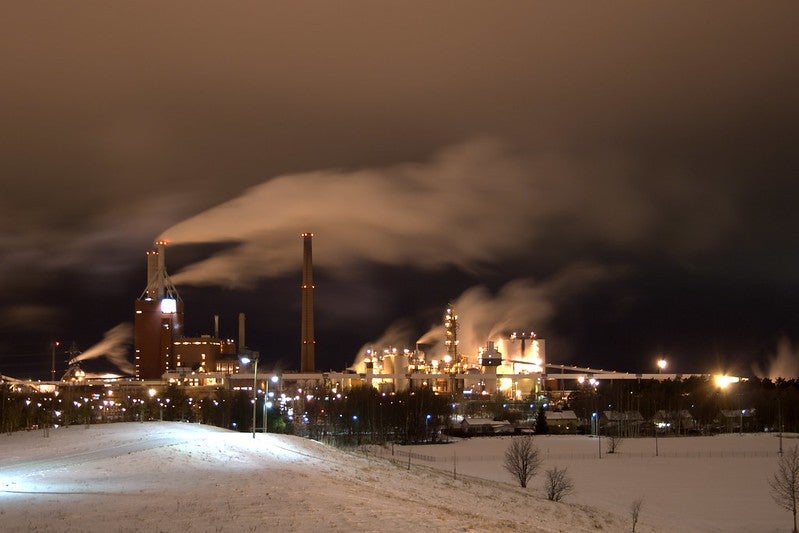 Finnish pulp and paper manufacturer Stora Enso has reported strong results for the third quarter (Q3) of this year (FY21), driven by higher prices and deliveries.
The company's sales totalled €2.5bn ($2.9bn), representing a 23.9% increase from the same period of last year (FY20).
Stora Enso's operational earnings before interest and tax (EBIT) rose to €410m in the same period. The increase was attributed to higher sales volumes and prices, primarily in biomaterials, wood products and packaging materials.
The company's operational EBIT margin grew to 15.9%, while its operating profit (IFRS) increased from €145m in Q3 2020 to €386m in Q3 2021.
Store Enso's sales in the first nine months of the year totalled €7.4bn, up from €6.4bn in the same period of last year.
The company's operational EBIT increased to €1.1bn, more than double that from a year earlier.
Stora Enso expects its operational EBIT for FY21 to be higher than that of FY20. The company's annual outlook for the full year has not changed from earlier forecasts.
Stora Enso president and CEO Annica Bresky said: "I am delighted to see us deliver yet another robust quarterly performance.
"Sales in our core and growth businesses were up by 32.5% year-on-year, while our operational EBIT of €410m more than doubled compared to the same period last year.
"This is a result of the execution of our ongoing strategic transformation and the strength of the underlying market.
"The strategic actions we are taking by focusing the business on key growth areas put us in a strong position to continue to drive sustainable profitability."
Store Enso said that it is investing €97m to expand board production at its site in Skoghall, Sweden.
Earlier this year, the company announced a €47m total investment in its production sites in Anjala and Ingerois, Finland, and Nymölla, Sweden.