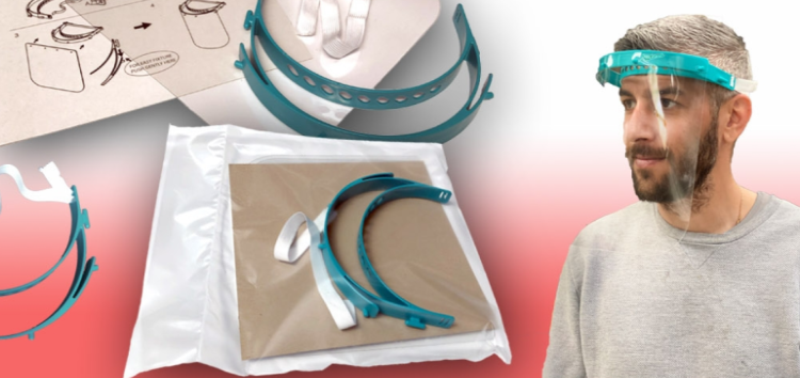 Visit our Covid-19 microsite for the latest coronavirus news, analysis and updates
---
Follow the latest updates of the outbreak on our timeline.
Digital and silk printing technology provider Tetraform is using its manufacturing capabilities to produce face shields in response to the Covid-19 coronavirus pandemic.
Following discussions with the Panhellenic Medical Association, Tetraform reallocated its capacities and started producing 4,000 face shields daily.
This is expected to ensure business continuity while supporting frontline workers fighting the pandemic.
The lightweight face shields are adjustable and fit over glasses, safeguard from air droplets, and feature a modern design. They can be easily assembled, do not fog up, and are made using recyclable material.
The company has already received orders for 14,000 face shields from three medical associations, one hospital and one private client for donation to three more hospitals.
They are also in discussions with many more hospitals, pharmacists' associations and supermarkets all over the country.
Earlier this month, Tetraform delivered 400 face shields to American Hellenic Educational Progressive Association (AHEPA) University General Hospital of Thessaloniki, Greece.
Founded in 2002, Tetraform specialises in thermoforming of plastics, digital printing, silk screen printing and construction of refrigeration gaskets.
Located in Kilkis, Northern Greece, the company serves various companies including dairy, commercial cooler and freezer, advertising and media, as well as pharmacies and cosmetics.
The European Bank for Reconstruction and Development (EBRD), with the support of the European Union (EU) through the European Investment Advisory Hub of the European Investment Bank (EIB) has helped Tetraform.
The EBRD has helped over 70 small- and medium-sized enterprises (SMEs) in Greece.