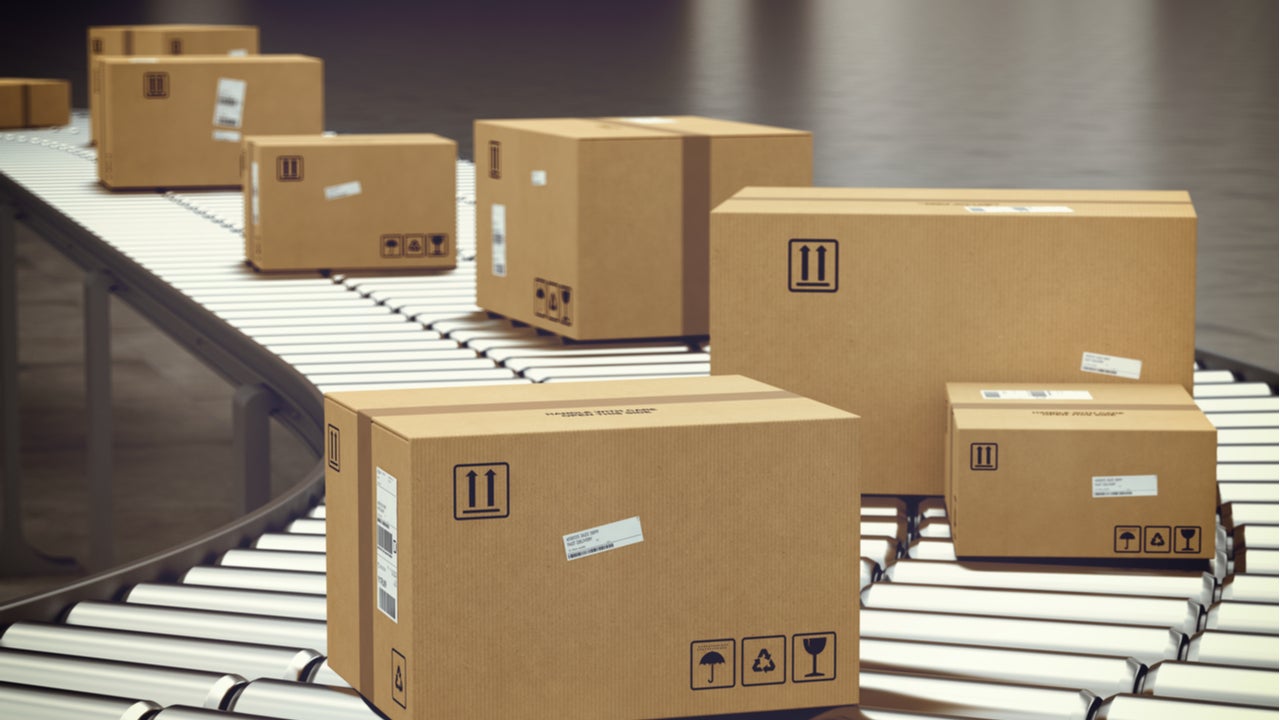 GlobalData research has found the top influencers in packaging based on their performance and engagement online. Using research from GlobalData's Influencer platform, Packaging Gateway has named ten of the most influential people and companies in packaging on Twitter during Q3 2020.
Biggest influencers in packaging: The top ten in Q3 2020
Labels & Labeling is a leading international magazine for labels and package printing, accessed by printers, designers and brand owners globally. Founded in 1978, it focuses on the trends and technologies in the label industry.
Launched in 2001, the publication covers news, cases studies and opinions within the industry. It is read across more than 100 countries and covers a range of package decoration methods from self-adhesive labels, sleeves to flexible packaging.
Twitter followers: 13,406
GlobalData influencer score: 100
STAT OF THE WEEK

The most recent converter survey by @FINATcom showed a slight increase in the percentage of converters actively involved in liner recycling. #Sustainability #LabelMarket #Labels #Environment #LabelPrinting #FlexiblePackaging #Packaging pic.twitter.com/lGPqA1eSDj

— Labels & Labeling (@LabelsNLabeling) September 28, 2020
2. Future of Packaging (@packfutur)
Future of Packaging is an event organised by Leading Futurists, a consultancy, in collaboration with Packaging Technology Integrated Solutions (PTIS), a packaging consultancy.
The event includes workshops, briefings, keynote speeches and other tools to help companies gain an understanding of the trends in the packaging industry. It helps companies to identify opportunities and challenges in the industry and align their products and services accordingly.
Twitter followers: 23,463
GlobalData influencer score: 92
Dairy foods packaging shifting to more consumer convenient sizes and greater sustainability https://t.co/GysdlUBsik On the other hand, of course, consumers are fond of the traditional packaging of products they've used for years & will need encouragement to change

— Future of Packaging (@packfutur) August 12, 2020
Packaging Innovations is a packaging event held in London and conducted by Easyfairs, a multi-format event organiser. The event brings together suppliers, buyers and companies in the packaging industry to provide access to solutions related to primary and secondary packaging, machinery, labelling, equipment and printing.
The event holds live workshops and knowledge sessions by leaders in the packaging industry, while highlighting the latest trends, innovations and legislations.
Twitter followers: 17,827
GlobalData influencer score: 81
L'Oréal 2030 plastic pledge – what are your thoughts? #packaging #Sustainability https://t.co/LUMOxUeDyA

— PackagingInnovations (@EasyfairsPACK) August 24, 2020
4. Packaging Of The World (@packagings)
Packaging of the World (POTW) is a packaging design blog that publishes some of the latest projects. Launched in 2008, the blog aims to galvanise designers across the globe by circulating the most creative and exciting projects from international packaging agencies to students.
The blog hosts packaging projects across various sectors including food, home living, fashion, healthcare, drinks and electronics. The visitors to the blog include designers, advertising agencies, manufacturers and suppliers.
Twitter followers: 22,317
GlobalData influencer score: 75
"Inspired by this Mānuka bloom, @ryanthemarx worked with @think_packaging to design a box that gives new life the now iconic protective 'wedge' packaging of the core range."https://t.co/oGBtl8ehDP pic.twitter.com/DYRALWds3A

— PackagingOfTheWorld (@packagings) August 24, 2020
Domino Printing is a provider of coding and printing technologies for various industries including food, beverage, pharma and cosmetics. The company supplies equipment and technology for printing adjustable data on their products during the packaging process.
Domino's coding technologies can be used to authenticate and personalise products based on consumer needs. The firm leverages various technologies including Thermal Ink Jet, Laser printers, Continuous Ink Jet and Drop on Demand.
Twitter followers: 7,627
GlobalData influencer score: 73
Ideal for 🥪 Food, 💊Pharmaceutical, and 🏭 Industrial sectors, our V-Series range of thermal transfer overprinters (TTO) can print real-time, variable data, machine readable codes, and images onto flexible #packaging films and labels.

Learn more here: https://t.co/2r2NpAcMnu

— Domino Printing UK (@DominoPrint_UK) September 7, 2020
Xeikon is a digital printing technology company and a division of Flint Group, a manufacturer of printing and packaging products. The company provides services for document printing, packaging applications and commercial printing.
Xeikon makes computer-to-plate (CtP) solutions for the commercial printing industry that amalgamate the newest exposure methods with cost-effective UV plate technology. It also supplies platemakers for newspaper and offset-printing needs.
Twitter followers: 8,364
GlobalData influencer score: 73
The Xeikon #SX30000 is a new, groundbreaking press, built on Xeikon's revolutionary #SIRIUS technology. It's designed to be the cornerstone of your profitable printing business delivering a series of unique benefits. Discover more at https://t.co/fmfPlOcRfd pic.twitter.com/mDUYpgkXYM

— Xeikon (@Xeikon) September 7, 2020
7. A&M Tape & Packaging (@AMTAPE)
A&M Tape & Packaging is a packaging and shipping products company. It manufactures products that address all the packaging needs of a company including shipping room, tape, packaging products, warehouse suppliers and cardboard boxes.
A&M also specialises in making tailor-made products to suit customer needs. Its packaging and financial professionals have extensive background in the industry, which helps them provide best solutions to the customers.
Twitter followers: 9,003
GlobalData influencer score: 72
Did you know that we custom print to create Monthly Subscription boxes? Use our Custom Print Shop to add a splash of color with a logo and company tagline.
Use Promo Code FIRST5 to Enjoy 5% off your first order. https://t.co/rpXrvDw0vN#packaging #subscriptionbox pic.twitter.com/0gfWF1zy1G

— MRBOXonline.com (@AMTAPE) August 24, 2020
Westrock is a consumer and corrugated packaging solutions provider, which offers packaging to various sectors including pumps, sprayers, and containers. Founded in 2015, the company is headquartered in the US and operates centres across five different continents.
WestRock operates several production plants, design labs and sales offices across the world. The company offers products for the personal care, e-commerce, luxury, retail, and beverage industries.
Twitter followers: 6,438
GlobalData influencer score: 70
We're partnering with customers all over the world to adapt to the next normal with safety and sustainability in mind. In Thailand, our fiber-based food trays answer the call for new rules for takeout. #packaging #sustainability #connectingpeopletoproducts pic.twitter.com/3A142MyVsY

— WestRock (@WestRock) August 12, 2020
Weber Packaging is a premier manufacturer, designer and supplier of label and coding systems. It supplies state-of-the-art systems, media and software supported by sales, service and technical prowess.
Headquartered in Illinois, US, the company has branches and service locations across the country apart from operations across the continents of Asia, Australia, Europe and North America.
Twitter followers: 5,348
GlobalData influencer score: 68
Compostable packaging is designed to break down in composting facilities in a short amount of time without leaving behind any toxic residue. 3 Packages That Should be Compostable https://t.co/GT9VtwJOic by @packagingdigest #compostablepackages pic.twitter.com/EhA7aRCn8H

— Weber Packaging (@WeberPackaging) August 27, 2020
Choose Glass is supported by the Glass Packaging Institute (GPI), a trade association representing the glass packaging industry in the US. The association was established more than 100 years ago as Glass Container Association of America.
GPI promotes the use of glass as the best packaging option, propagates environment friendly recycling policies and recommends industry standards. The organisation also trains packaging experts of glass container makers.
Twitter followers: 3,941
GlobalData influencer score: 65
Glass is 100% recyclable and can be recycled endlessly without loss in quality or purity. #recycleglass #chooseglass pic.twitter.com/y50KcZqE9U

— Choose Glass (@ChooseGlass) August 29, 2020