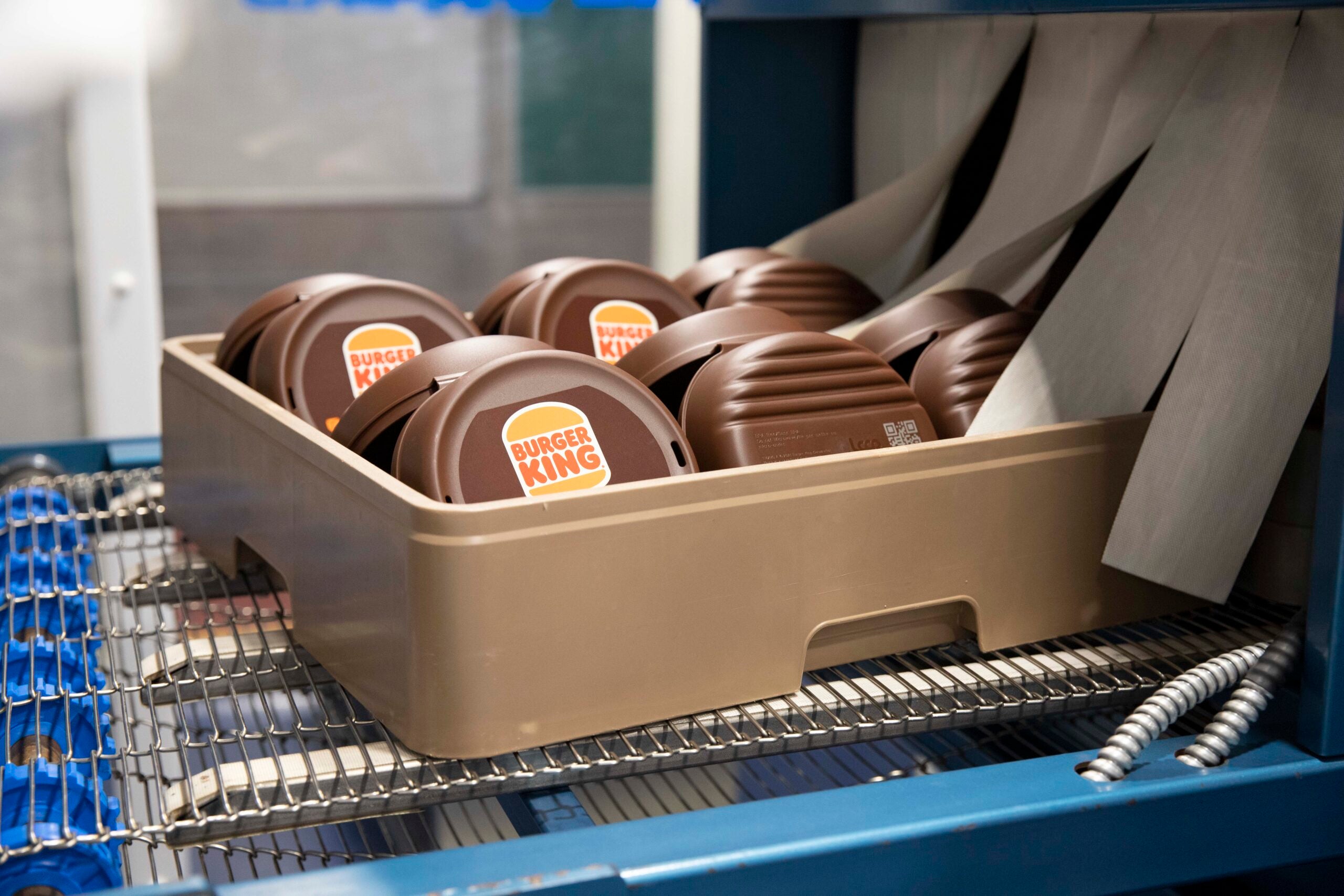 Earlier this week, fast food chain Burger King announced its pilot reusable packaging scheme, in partnership with global reuse platform Loop, will be available at five UK restaurants until September 2022 in a bid to tackle single-use packaging.
GlobalData's director of consulting for packaging, Ed Barham, tells Packaging Gateway exclusively there are a number of key questions that will need to be answered over the coming months to determine whether the pilot should be rolled out nationwide later this year.
Barham believes the move from Burger King to introduce this scheme shows that environmental policies, and more importantly how businesses can convince consumers to be more "eco" aware, are gaining traction in the UK.
He points out the scheme is aimed at customers who consume items away from the outlet as they will have to pay a GBP1 (US$1.25) refundable deposit for a reusable cup or container instead of using throwaway packaging.
He suggests the key questions to be answered will include whether consumers are willing to pay the deposit scheme price for a meal, which could be as high as 40% of the meal value.
He says: "If this hurdle is overcome, I do think consumers will return the packaging to the outlet. I consider it unlikely that food aggregators will be willing to participate in the scheme, it will be down to the customer to return the packaging – this was one of the issues Loop faced in earlier schemes."
He adds: "The Covid pandemic has meant consumers are more comfortable with consuming fast food away from the outlet of purchase, and the increase in penetration, and usage, of food aggregators has further embedded this trend."
Barham highlights that as we're still in the midst of a pandemic it is essential that Burger King clearly communicates to consumers the cleaning process that is undertaken before the packaging is reused.
Burger King says the packaging is professionally cleaned using Loop's cleaning system, which is described as being scientifically designed to sanitise each item before it is put back into the cycle. Plus, customers can get their deposit back by returning the reusable cups or containers and scanning the barcode on the packaging via the Loop app. The items can be placed in a Loop bin located outside the participating restaurants or other locations listed on the app.
The pilot scheme gives customers the option of using Loop reusable containers or burger 'clamshells' for 10 of Burger King's products, including a range of sides as well as reusable cups. And Burger King claims it is now providing more sustainable packaging options than its fast-food competitors.  
However, Barham does not believe Burger King's competitors will launch anything similar straightaway.
He concludes: "I think other fast food chains will hold fire before starting similar schemes. The public scrutiny directed at all fast food outlets, chains and independents will continue to increase – finding ways to reduce packaging littering and pollution will positively impact the business image in the minds of consumers."
Click here to download a free whitepaper on how ESG is transforming packaging within the beverages sector.