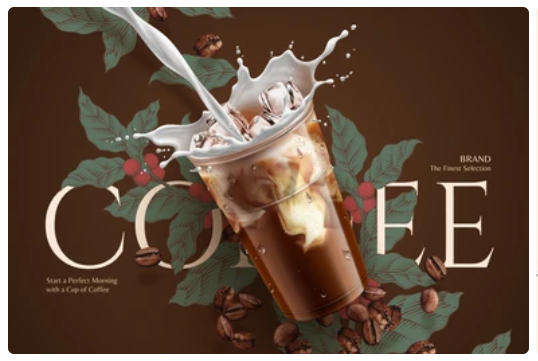 Coffee packaging plays a vital role in preserving this beloved beverage's freshness, flavour and aroma. The market offers a variety of packaging options, ranging from bags and pouches to convenient coffee pods and capsules.
Today, the coffee packaging industry is witnessing a shift towards sustainability, focusing on eco-friendly materials and recycling initiatives.
Looking ahead, the prospects for coffee packaging are bright, driven by the growth of the speciality coffee market and the increasing demand for sustainable solutions.
Types of coffee packaging
Bags and pouches
Bags and pouches are the most common types of coffee packaging. They come in various sizes and materials, including paper, foil and plastic.
Paper bags are eco-friendly and often used for whole bean coffee. Foil and plastic pouches, on the other hand, provide excellent barrier properties, preserving the aroma and flavour of ground coffee.
These packages are often equipped with one-way valves that allow the release of gas emitted by freshly roasted coffee while preventing oxygen from entering.
Coffee pods and capsules
Coffee pods and capsules have gained popularity recently due to their convenience and consistent brewing results. They are typically made of plastic or aluminium and contain pre-measured portions of ground coffee.
These single-serve packages are compatible with specific coffee machines, providing a hassle-free brewing experience. However, it is worth noting that the environmental impact of these packages, especially plastic ones, has raised concerns among environmentally conscious consumers.
The current coffee packaging market
The coffee packaging market is experiencing significant growth, driven by various factors, including the expanding global coffee consumption and the rising demand for speciality and premium coffee products.
According to a just-released analysis of the coffee packaging market by Market Report World, the global Coffee Packaging market is poised for significant growth in the next five years.
The market is characterised by various players, from multinational corporations to small-scale coffee roasters. Additionally, advancements in packaging technologies have enabled the development of innovative solutions that enhance product freshness and shelf life.
Sustainable packaging practices have gained traction in the coffee industry in recent years.
Many companies are adopting eco-friendly materials and recycling programs to reduce their environmental footprint. Consumers are increasingly conscious of sustainability, and their purchasing decisions are influenced by the packaging choices made by coffee brands.
This shift towards sustainability is reshaping the coffee packaging landscape, with a growing emphasis on compostable, biodegradable, and recyclable options.
Future prospects for coffee packaging
The coffee packaging market is expected to continue its upward trajectory.
The increasing popularity of speciality coffee, driven by evolving consumer tastes and preferences, presents significant opportunities for packaging innovation.
As consumers become more knowledgeable about coffee origins, flavour profiles, and brewing methods, packaging will play a crucial role in effectively conveying these unique selling propositions.
Sustainable packaging will remain a dominant trend in the future. Companies will strive to develop packaging solutions that minimise waste and reduce environmental impact without compromising on product quality and freshness.
The use of renewable and compostable materials and innovative recycling initiatives will gain prominence, satisfying the demands of eco-conscious consumers.
Moreover, the rise of e-commerce and online coffee subscriptions has opened up new avenues for coffee packaging. Ensuring the safe delivery of coffee beans or ground coffee to customers' doorsteps while maintaining freshness and quality will be a priority.
Packaging that provides excellent protection against external factors such as light, moisture, and oxygen will become increasingly important in this digital era.
As the coffee industry continues to evolve and consumers become more discerning, packaging will need to adapt to meet their changing needs.
Innovations in packaging technology and materials will play a crucial role in ensuring that coffee reaches consumers in the freshest and most convenient way possible.