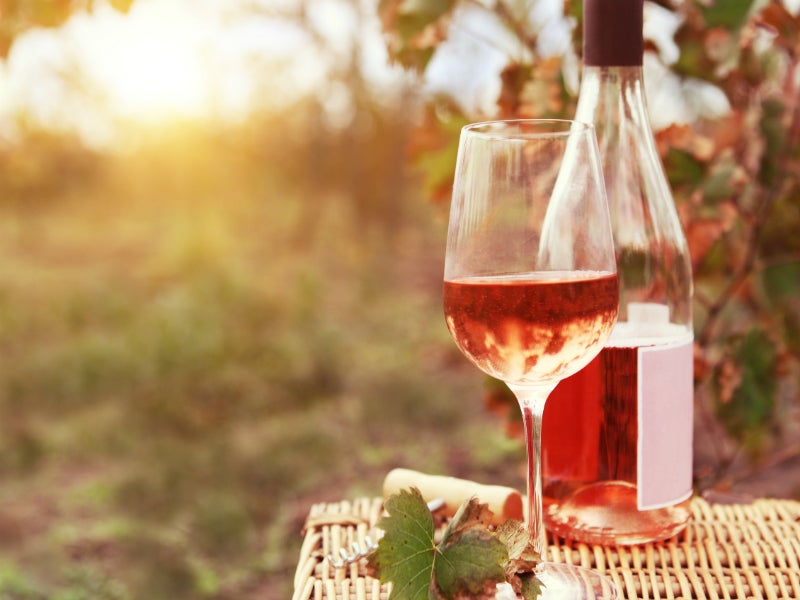 During the pandemic, shelf space is particularly competitive, with some retailers even going as far as to implement brand and product restrictions in their stores during the virus peak to only focus on 'essential goods'. As a result, eye-catching and visual packaging is a must for all new product launches should brands wish to successfully compete against already established players that dominate both offline and online channels.
US-based wine group E&J Gallo, recognising this, has created a unique aesthetic for its brand inspired by Tarot cards. The wine labels are designed by New York-based artist Victo Ngai and feature a striking and stylised image that evokes a mythical feel. In keeping with its name Prophecy, the label for the company's new rosé incorporates a pink-clad Goddess of the Wheel of Fortune.
Such designs give the brand a sense of story, which will particularly resonate with consumers whose lives have seen a drastic slowdown since the implementation of the lockdown. In fact, Olga Senkina, marketing director EMEA at E& J Gallo Winery, said that Prophecy's attractive label 'has a real opportunity to disrupt the wine category in a similar way to craft beer and gin'.
This certainly rings some truth. Where it has been difficult for wine brands to crack into the craft market, beer, cider and gin start-ups have gained immense success in recent years. This is in part due to the attention given to creating unique talking points via the products' visuals and labels, which combined with novel flavours are able to leave a lasting impression on consumers.
According to GlobalData's Covid-19 tracker consumer survey on how enjoyable or unique a product or service is, it is highly important to the British public with 63% of the UK consumers in week 7 admitting that such features always or often influence their purchasing choices.
However, 'pretty' packaging does not guarantee sales, particularly during the current crisis. Wine, as with all other alcohol categories, has been hit hard by the Covid-19 pandemic, which cut off vital sales in pubs, restaurants and bars. What's more, vineyards have seen supply disruptions due to the lack of available pickers, leading to grapes being left to rot.
This will mark up the price of wine in retail stores, an ill-timed consequence amid growing value consciousness and budgetary behaviour. Notably, many consumers are avoiding purchasing alcoholic products in the premium price range as it is out of their budget. The end result could prove to be an unfavourable market for a new rosé launch.
To mitigate these potential barriers, E&J Gallo is focusing its efforts on a targeted marketing and social media campaign, particularly in terms of millennials – a key consumer base that helped to propel the craft trend into the mainstream. The brand shows a strong case for knowing one's market and adapting its strategy accordingly.