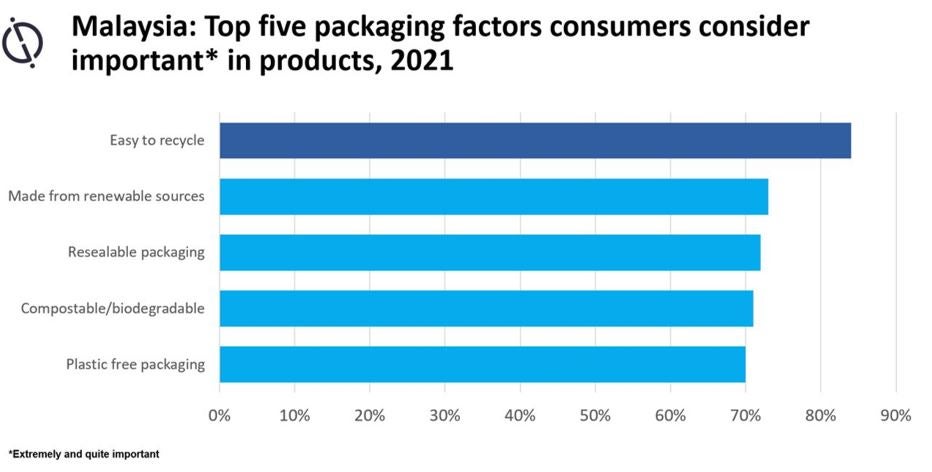 The Malaysian Recycling Alliance (MAREA), an alliance of consumer packaged goods (CPG) companies, in Malaysia, celebrated its first anniversary in January 2022 by undertaking a pledge to recycle 25% of the packaging waste generated by its members by 2025. The pledge aligns with the Sustainable Malaysia 2030 initiative promoted by the Environment and Water Ministry (KASA) under its Malaysia Plastics Sustainability Roadmap.
MAREA is a voluntary, industry-led alliance of CPG companies committed to extended producer responsibility, with a focus on minimising post-consumer packaging waste in the environment. The alliance was founded in January 2021 by ten companies including Coca-Cola Malaysia, Colgate-Palmolive Malaysia, Dutch Lady Milk Industries, Etika Group of Companies, Fraser & Neave Malaysia, Mondelez International Malaysia, Nestlé Malaysia, Spritzer, Tetra Pak Malaysia, and Unilever Malaysia.
MAREA's initiatives can win the goodwill of eco-sensitive Malaysian consumers, who attach the highest priority to recyclable packaging, than other types of eco-friendly packaging claims. GlobalData's Q3 2021 consumer survey highlights that 84% of Malaysian consumers find easy to recycle packaging claims quite or extremely important, 11 percentile points higher than the second leading demand for sustainably sourced materials at 73%.
Collaborative efforts of industry associations, such as MAREA, can play a pivotal role in tackling environmental issues such as Malaysia's plastic pollution crisis, which is snowballing due to the growing consumer spend among the country's burgeoning middle class and rapid urbanisation. The World Bank estimates that, due to the lack of a circular economy, Malaysia loses 81% value of discarded recyclable plastic resins, worth US$1.1 billion, every year. The discarded plastic littered in beaches and oceans is disrupting the tourism industry, the livelihood of coastal societies, and marine life.
Despite being competitors, these companies are collaborating with each other, government entities, recycling companies, and the public to develop an environmentally sustainable value chain for packaging waste. The alliance aims to infuse more recycled content into members' product packaging and effect a positive change in consumer behaviour. Additionally, MAREA will focus on elevating the rates of collection, sorting and recycling of high-density polyethylene (HDPE) packs, flexible plastic packaging, polyethylene terephthalate (PET) bottles, and used beverage cartons (UBC). Pilot projects have been scheduled for the first quarter of 2022 in Selangor, Penang, and Perak, in Malaysia.
* GlobalData 2021 Q3 Consumer Survey – Malaysia, published in September 2021