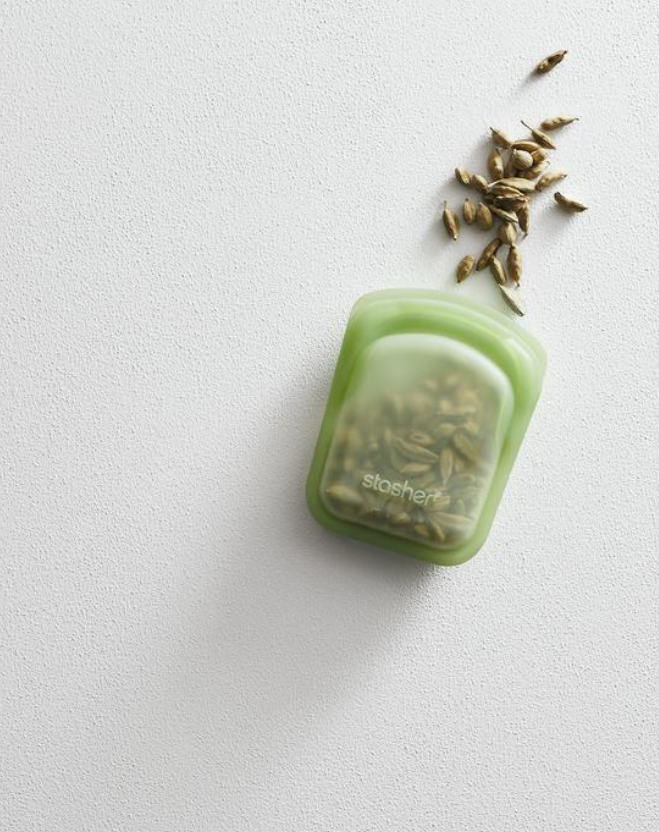 Rich Quelch, global head of marketing at Origin division Lifestyle Packaging, looks at the booming channel of subscription ordering and its implications for the planet.
In the last year alone, 88m beauty subscription boxes were delivered to doorsteps in the UK as consumers' love affair with curated make-up and skincare products intensifies.
While this is a growing and lucrative market for personal care brands, there are questions to be asked about environmental impact, waste generation and the promotion of overconsumption. Many consumers remain unaware of what their purchasing decisions could be doing to the environment, particularly when it comes to monthly subscriptions, which commonly contain sample or smaller-sized products.
What really is the environmental impact of the booming beauty subscription market? What are brands doing to address it, and how can consumers be educated to make more sustainable beauty choices?
Rich Quelch
The inexorable rise of the beauty subscription box
Subscriptions are nothing new, with many commentators predicting 'subscription fatigue' as early as 2018. However, the COVID-19 pandemic reignited demand for home delivery and curated product experiences. With stores closed for months, brands had to rely solely on online sales and on catering to customers who were stuck at home with little to do.
For the beauty industry, lockdowns and restrictions caused a sizeable drop in makeup sales. With nowhere to go and nowhere be seen, consumers cut back on their normal purchases. Another major challenge was the limited opportunity for brands to entice consumers to try new products and get them to purchase additional full-size items.
As a result, more beauty brands pivoted their focus towards subscription box partnerships to increase brand discovery opportunities and protect sales.
It's clear that since the pandemic started, consumer behaviour has changed – they want goods to be accessible, on-demand, even personalised, and all from the comfort of their home. Brands must not only adapt to these trends but find ways to do so while connecting with their consumers, gaining – and retaining – their loyalty and causing them to continue spreading the word.
The problem with mini beauty
While beauty subscription boxes are beneficial to customers and businesses alike, there are important environmental questions that need to be answered. Without careful consideration, conscious decision making and consumer education, the rise of beauty subscriptions could have dire environmental consequences in terms of waste, over-consumption and carbon emissions.
The entire life cycle must be considered, from where the products are sourced, what ingredients they contain, their individual packaging, how they reach the consumer, whether products are used as intended and how the packaging is discarded.
The proliferation of sample and travel-size products is now a growing issue within the sustainable beauty conversation because they're almost always thrown away due to their small size. Many are also discarded without even being used by the end-consumer.
So too are sachets, which are traditionally unable to be recycled due to their small size and mix of materials. The sachet waste economy is inevitably contributing to the plastic environmental crisis, harming both marine and land ecosystems.
Brands must also consider the size and weight of their boxes, how they can be most efficiently packaged and delivered to the consumer, and how the consumer can recycle the empty packaging through conventional at-home waste disposal, in-store schemes or home collections.
Brands blazing the trail
As consumers become more eco-conscious with their purchasing decisions, more beauty brands are making their subscription boxes more sustainable each year. From offering one-off or less frequent box deliveries, allowing customers to choose the kind of products they want in their box to minimise duplication and waste, to providing vegan and plastic-free product options, there are positive changes being made to encourage an eco-friendlier model.
Packaging materials are also a key focus for many players in the space. UK subscription service Birchbox, for example, recently collaborated with Stasher, a US-based maker of a silicone alternative to single-use plastic bags, to replace its typical cardboard box. The co-curated beauty products arrived in a reusable Stasher bag as part of Birchbox's commitment to ensuring at least 25% of its traditional boxes are reusable items. Birchbox also plans to have 70% of the outer packaging from its samples eliminated by the end of this year.
Another good example is BFA Industries, the owned both Ipsy and BoxyCharm, which has pledged to eliminate 100% virgin plastic and reverse the effects of plastic pollution across its entire portfolio over the next ten years. The company will also strive to positively influence its brand partners' material choices too.
The proliferation of post-consumer resin (PCR) in packaging is also increasing, using less ink and raw materials to produce the outer packaging. FabFitFun recently switched to a 100% PCR paper box and began using leftover boxes from past seasons to eliminate unused boxes and, hence, wastage.
Multiple retailers without a subscription offering are also supporting the wider movement towards a more sustainable beauty industry. In the UK, John Lewis recently launched its Lewis' BeautyCycle scheme where 'My John Lewis' cardholders can take five or more empty beauty products to their nearest store and receive GBP5 (US$7) off their next beauty purchase. These can be full- or sample-sized products from any brand that, impressively, have been purchased from any retailer.
Packaging technologies for sample products are moving on too, helping to solve the sachet waste economy. For example, Origin's patented SnappD is the first 100% recyclable single-use packaging for beauty and cosmetics samples, helping brands to continue to offer the try-before-you-buy experience with minimal impact on the environment.
These initiatives from mainstream beauty brands, retailers and packaging partners are supporting the introduction of sustainable alternative products to a wider audience while also showcasing the viability of planet-prioritising packaging. So much so that a new category of beauty subscription boxes is emerging. Zero-waste offerings are surging in popularity, featuring all-natural beauty and plastic-free lifestyle products.
These are helping to fuel demand for sustainable options and introduce consumers to new products to support a greener beauty regime, while all the while enjoying the benefits of a subscription.