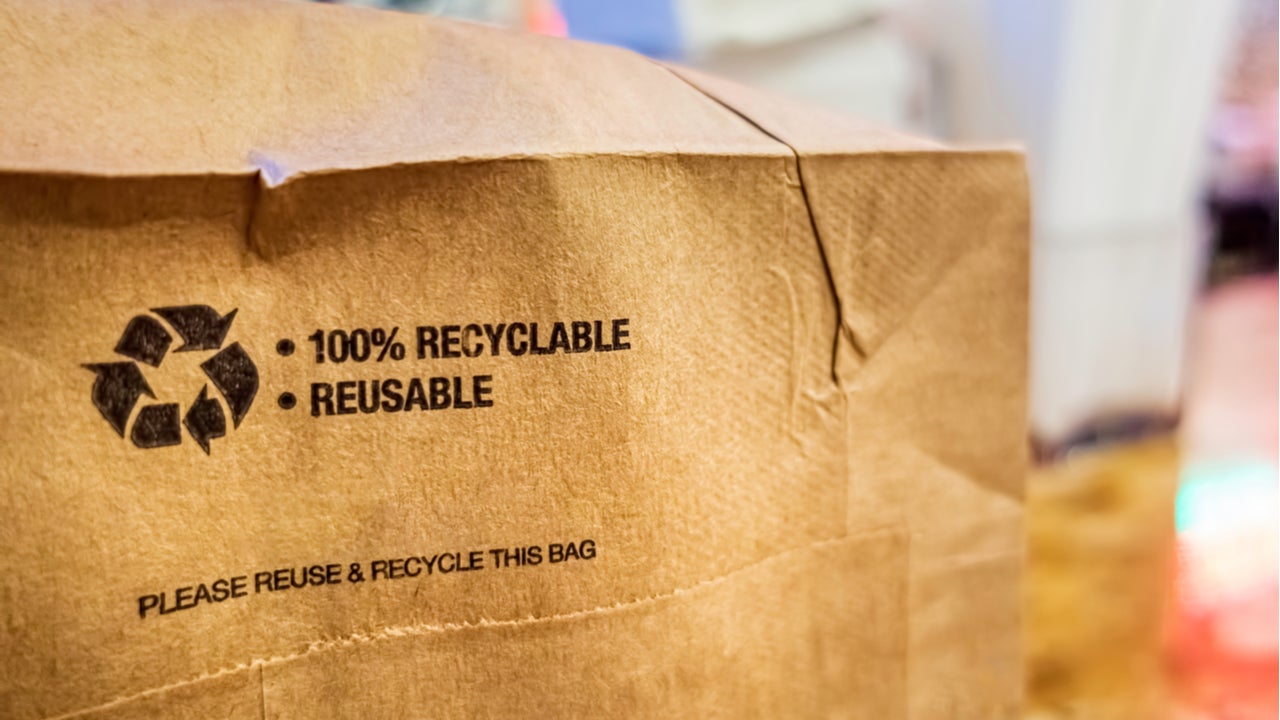 Packaging Gateway lists the top five terms tweeted on packaging in December 2020, based on data from GlobalData's Influencer Platform. The top tweeted terms are the trending industry discussions happening on Twitter by key individuals (influencers) as tracked by the platform.
1. Printing – 228 mentions
Kazakhstani printing firm investing in Nilpeter press, digital technology in print industry and web printing company providing print solutions were some popular topics discussed in December. According to an article shared by Labels & Labeling, a labels and package printing magazine, Inkas, a Kazakhstan-based printing company, installed a nine-colour FA-17 press supplied by Nilpeter, a global label and printing machinery manufacturer.
The printing press is the first-of-its-kind to be installed in the country. It is equipped with Nilpeter's advanced automation and film application packages including features such as UV-curing and cooling technology, the article highlighted.
Further, Digital Labels & Packaging, a digital printing news provider, shared an article about the significance of digital technology in the future of the print industry, specifically in the context of producing labels. The Covid-19 pandemic brought to the fore latent trends including automotive, online print purchasing and the inevitable transition to digital printing technologies. The advantage of digital printing is that it facilitates brands to respond swiftly to customer requirements, the article noted.
Printing was also discussed in an article shared by Mark Andy Inc, a web printing and finishing equipment maker, about the company partnering with GMG, a colour printing company, to provide colour management solutions to its digital press unit. Mark Andy's digital press division will be equipped to specially provide GMG ColorServer and GMG SmartProfiler to the fixed base of Mark Andy Digital Pro, along with Digital One, its legacy press, the article highlighted.
NEWS
Inkas installs first Nilpeter FA-17 in Kazakhstanhttps://t.co/8d2Dyx5ojq#LabelNews #Printing #FlexiblePackaging #OffsetPrinting #Flexo #Labels #LabelPrinting #Packaging #Inkjet #PrintingPress pic.twitter.com/MnDihGQScY

— Labels & Labeling (@LabelsNLabeling) December 22, 2020
2. Labelling – 125 mentions
Nordic e-commerce firm automating labelling process, advantages of superior labels for food products and acquisition of a label printing company were some widely discussed topics last month. Domino Printing UK, a printing technology solutions firm, shared an article about Jollyroom, an e-commerce company, automating its labelling process to meet the growing demand. The company took this measure as it is expanding at 65% on a yearly basis, leading to a rapid increase in demand for its products and services. Jollyroom has a state-of-the-art logistic centre where the packing and labelling for the boxes is carried out, the article noted.
Lightning Labels, a digital technology label printing service, further shared an article about the benefits of using custom food labels for a company's food packaging strategy. The labels spell out information regarding the ingredients and nutrients used in the product and the design used on the labels attracts customer attention towards the product. A good custom food label is a combination of high-grade materials and top-notch design, the article highlighted.
Other discussions surrounding labelling included Fortis Solutions Group, a packaging labels provider, acquiring Kala Packaging, a label printing company, according to an article shared by Label Steve, founder of Steve Katz Media, a label industry consultancy. Kala Packaging provides variable content printing and security solutions in the food and beverage industry. Fortis wants to leverage Kala's digital presses and top tier flexographic printing technology to add value to its labels, the article noted.
Jollyroom, the largest e-commerce company in the Nordic region for baby and children's products, needed to automate its #labelling process to keep pace with growing demand. The company selected Domino's M230i-T4 print and apply labellers.

Learn why herehttps://t.co/5znwGQdeKS

— Domino Printing UK (@DominoPrint_UK) December 14, 2020
3. Flexible Packaging – 71 mentions
BASF partnering with Swedish packaging manufacturer, Enprom's new machine for flexible packaging market and flexible packaging firm commencing operations in Africa were some extensively discussed topics in December 2020. According to an article shared by Flexible Packaging, the official publication of Flexible Packaging Association, BASF, a multinational chemical company, is joining forces with BillerudKorsnas, a Sweden-based packaging maker, to produce paper laminate.
The home-compostable paper laminate, which will be used for flexible packaging, is made up of three basic components that are approved for food-contact. The multi-layer laminate contains a large number of renewables, while its organically recyclable characteristic helps in prolonging the end-of-life possibilities for flexible packaging, the article highlighted.
Further, Labels & Labeling, shared an article about Enprom, a Spanish converting equipment maker, releasing eRR40, a dual inspector and rewinder machine to be used in flexible packaging industry. The machine offers label and flexible packaging makers the option to inspect, control and doctor reels up to 400mm web width, which provides space for repair printing and slitting defects. The eRR40 also consists of a warning system through LED lamps that will guide the operator and alert them about all of the machine's conditions, the article noted.
Another discussion related to flexible packaging was shared by Digital Labels & Packaging, about ePac, a US-based flexible packaging company, expanding into Africa by establishing operations in Ghana. The new plant will take orders that will be fulfilled by the company's plant in Silverstone in the UK. ePac has also established various manufacturing units in North America, Asia and Europe, which are already in operation, the article highlighted.
A home-#compostable paper laminate for flexible packaging has been developed by @BASF and @BillerudKorsnashttps://t.co/AWwHievCmC pic.twitter.com/dPZ8OLKnjw

— Flexible Packaging (@FlexPackMag) December 14, 2020
4. Sustainability – 47 mentions
The significance of packaging sustainability in gaining customer trust, Ferrero launching projects to meet sustainability goals and Parkside's sustainable packaging solutions were some broadly discussed topics last month. Westrock, a global packaging company, shared an article about the role sustainable packaging plays in establishing brand value and customer satisfaction. Packaging sustainability is all the more important in the turbulent times of Covid-19 pandemic. The main packaging sustainability features that influence brand trust, such as reusability, environmentally friendly design and recyclability gained prominence during the pandemic, the article noted.
Packaging Innovations, a packaging community event, further, shared an article about Ferrero taking measures to support its sustainable practices. The company is taking the support of Loop and Carrefour to develop a reusable system for its Nutella jars and is also making recyclable packaging for its Kinder Happy Hippo bars. Ferrero is aiming to make its entire packaging reusable, compostable and recyclable within the next five years to meet its sustainability goals, the article highlighted.
Sustainability also trended in discussions shared by Parkside, an international flexible packaging services provider, about the company launching new sustainable packaging solutions. Parkside is planning to expand the recyclability of its present range of flexible packaging designs, used in various industries such as food and beverages. The company is taking this measure as a response to the rising consumer concerns about using plastics, which is harming the environment, the article noted.
The pandemic has certainly shifted consumer priorities. Our research shows that #packaging #sustainability is more important than ever to brand trust and satisfaction. See why, in the WestRock Pulse Packaging Survey: https://t.co/w9YnVbNq3A #sustainablepackaging pic.twitter.com/PMjcl8Isz3

— WestRock (@WestRock) December 14, 2020
5. Recycling – 37 mentions
Vericool's plans to release recyclable shipping solutions, Nestle's fully recyclable caps for its coffee brand and German retail chain using recyclable wrap for its products were some trending topics in December. According to an article shared by Packaging Strategies, a food and beverage packaging firm, Vericool, a packaging company, will launch a global sustainable thermal solution for transporting Covid-19 vaccines.
The thermal solutions will be recyclable and transportable and also remove the need for EPS (Styrofoam) coolers, which damage the environment and destroy the ecology. The company is adopting this strategy to ensure vaccination does not come at the cost of disrupting the ecosystem, the article highlighted.
Further, Packaging Connections, an online packaging company, shared an article about Nestle, a multinational food and drink conglomerate, adopting 100% recyclable caps for its coffee brand, Nescafe. The company is embracing the recyclable caps to align with its sustainable development goals. By making its polypropylene caps fully recyclable, the post-consumer waste segregation will no longer be required. The recyclable caps were tested and approved by authorised agencies, the article noted.
Another discussion surrounding recycling was shared by Flexible Packaging, about Feneberg Lebensmittel, a Germany-based retail chain, using MonoFlow(re) PXC, a flow-wrap film for packaging food products. The recyclable and sustainable flow-wrap is transparent and is specifically made for packing fresh meat, fresh pasta and cheese. The use of MonoFlow will substantially reduce plastic use and save roughly 36 tonnes of plastic annually. The thermoformed packaging will also help in effective usage of energy and space during production and transportation, the article highlighted.
A new cooler from @VericoolCompany, which is compostable and #recyclable, launches for vaccine transportation / storage. #COVID19 #COVIDvaccine #compostablepackaging https://t.co/4tyRjMRQNy

— Packaging Strategies (@PackStrat) December 3, 2020