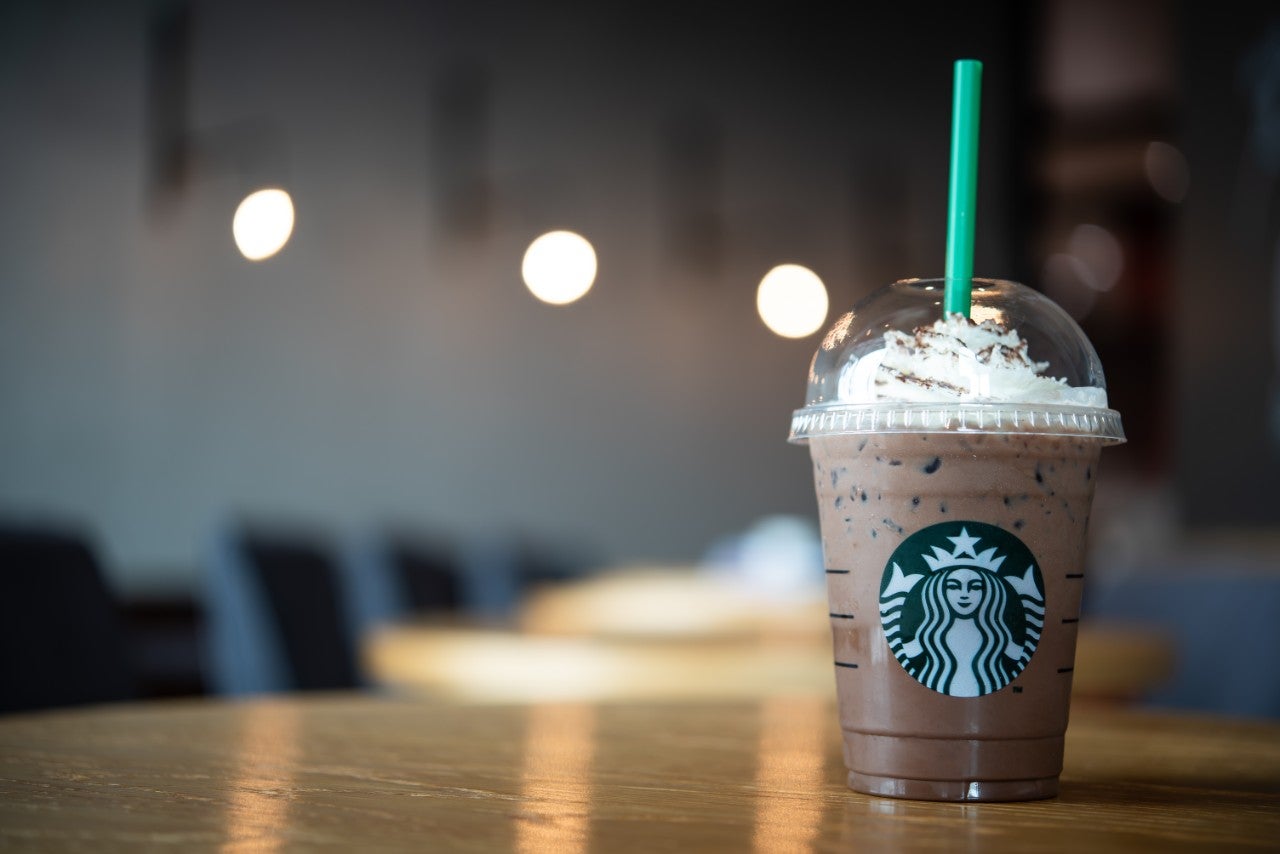 Starting 10 September 2020, the coffeehouse chain Starbucks offers only cold beverages in cups with strawless lids in all its outlets from the US and Canada, thus getting rid of plastic straws in an attempt to reduce plastic waste.
Back in 2018, the company first announced that it will gradually start phasing out plastic straws from all its outlets by 2020. This meant designing a strawless lid, which was trialled in the US and Canada in 2019. The lightweight strawless lid has approximately 9% less plastic that the usual plastic flat lid and straw used for cold beverages.
The new strawless lid is made of polypropylene, a highly recyclable material. Therefore, unlike straws that cannot be recycled, the strawless lid meets the Association of Plastic Recyclers design guidelines and can be widely recycled in many markets such as the US and Canada. This lid will be used for almost all iced beverages sold in Starbucks stores such as iced coffee, tea, espresso, and the beverages in Starbucks Refreshers range. However, blended drinks such as Frappuccino's, and drinks containing whipped cream will still come in a normal lid and a plastic straw included, unless plastic straws are prohibited in the market, in which case straws from alternative materials will be sold with the drink. Moreover, Starbucks will continue to keep straws in stores for customers with disabilities, but the plastic lid will not be available anymore.
Starbucks first eliminated plastic straws in South Korea back in 2018, where it introduced strawless lids and paper straws. Paper straws were also introduced in the UK and across Europe in 2019. The company will continue to test more plastic straw alternatives, and is planning to roll out strawless lids and other plastic straw substitutes in more markets in the coming years.
Sustainability has remained an important topic even during the pandemic times. According to GlobalData's Covid-19 Recovery Tracker Survey 2020 – Week 8*, 36% of global respondents (and 27% of US consumers) would like news about the brand's sustainability initiatives during the pandemic period. The percentage increases to 39% among global millennials (and 40% of US millennials), a target audience for Starbucks. Furthermore, according to the same survey, over half of global respondents consider recyclable/reusable packaging to be more important** or even top priority now as a result of the Covid-19 pandemic.
Therefore, environmentalism is still much present in people's minds despite the turbulent and uncertain times due to Covid-19. Therefore, initiatives such as Starbucks's could elevate the company in many consumers' eyes. However, for some people, the move might not be enough, as the lid will still be made of plastic, albeit a highly recyclable one.