The EDAPS Consortium is a leading company engaged in the development and implementation of ID documents and IT systems. EDAPS provides maintenance and services for its clients based on its in-house products and solutions by implementing unique state-of-the-art government and commercial projects.
The EDAPS Consortium suggests solutions for identity documents, laser engraving systems for ID-document personalisation, production of highly secured biometric passports and ID-cards for government and state authorities. It also supports the creation of e-Government and integrated population registration systems.
Security printing capabilities
EDAPS embodies the advanced achievements in all key sectors of the security printing industry. The Consortium possesses its own unique technologies in the field of biometrics, highly secured documents, information systems, lasers, polycarbonate, demetallised holograms, contact and contactless chips, trace and track systems for excise stamps, and integrated solutions for preventing counterfeiting and forgery of goods and documents.
The EDAPS Consortium's certified production facilities carry out the personalisation of cards for international payment systems, and also produce multipurpose smart cards with social applications based on contact and contactless interfaces. Projects are implemented in the shortest possible terms and comply with all international standards.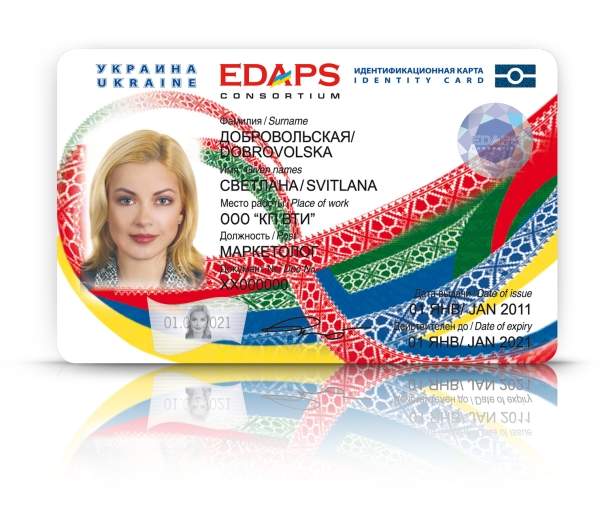 Identification documents in the shape of cards on a multilayer polymeric base with contact and contactless microchips, and magnetic strips with additional data about the holder. Personal data is recorded on ID cards by means of both thermal printing and laser engraving.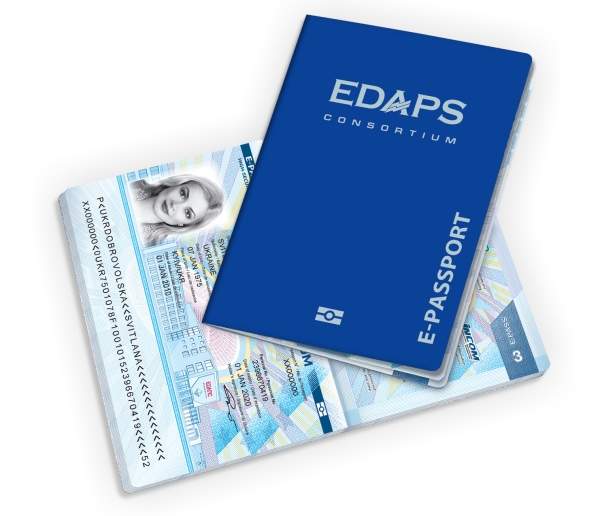 Book-shaped documents in a soft cover with a polycarbonate page on which the holder's personal data is recorded by means of laser engraving and perforation. The technology is mainly aimed at the manufacture of passport documents.<br /><br />The personal information is recorded on the polycarbonate page with the application of the newest digital technologies, which secures maximum protection against forgery and falsification.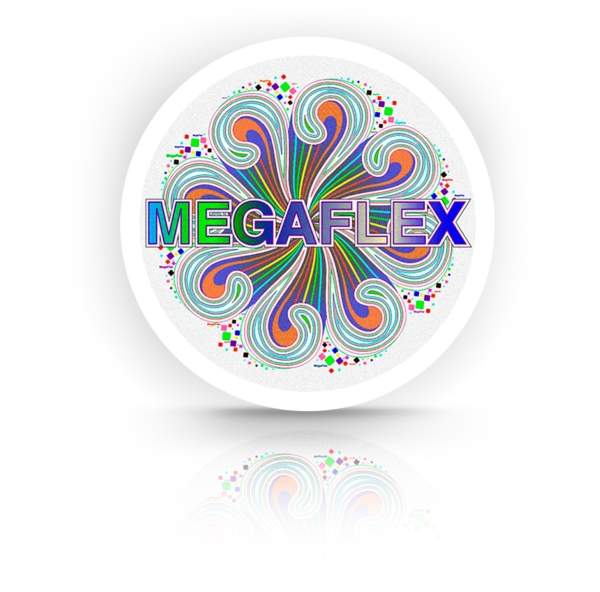 MegaFlex – a security element for anti-forgery protection.
Combined holographic and RFID security
MegaFlex represents the technological platform of the EDAPS Consortium, integrating a holographic security element and an RFID chip for remote reading.
The holographic security element recording technology draws on the recent achievements of electron beam lithography. This allows images of unmatched quality and resolution to be received, which can easily be assessed even by an unqualified person.
The unique technology of hologram demetallisation allows for receiving absolutely precise alignment of holographic image with metallised mask. Furthermore, the demetallisation resolution amounts to 5µm, which significantly exceeds the resolution of conventional technologies.
The use of hologram demetallisation enables a holographic element to be applied on top of the chip and antenna without worsening the parameters of radio frequency tag reading. MegaFlex is able to carry an electronic chip with a memory capacity of 8kB. MegaFlex combines holographic security and visual verification with possibilities of electronic data processing and storage.
The use of a holographic element eliminates the possibility of discreet chip cloning, which is a major problem for conventional RFID-technologies.
A flexible anti-counterfeiting solution
MegaFlex provides for multitasking – tasks related to security protection of goods and documents and tasks relating to inventory control can run in parallel.
MegaFlex is a technological platform combining holographic tags with contactless radio frequency chips, hand-held devices for their reading and a database which runs the task of control over goods and their tracing.
MegaFlex is a flexible and user-friendly tool for performing the most challenging tasks pertaining to the protection, control and tracing of goods and documents.
About EDAPS Consortium
The EDAPS Consortium trademark is registered in 43 countries. EDAPS possesses 261 objects of intellectual property, including 49 patents, 141 copyright certificates, and 71 trademark certificates on goods and services. Products of the EDAPS Consortium are used on all continents of the world. EDAPS Consortium has 3,500 employees.