As the strategic branding division of the largest graphic arts business in the world, Sun Chemical, Sun Branding Solutions is perfectly positioned to deliver unique brand guardianship provision across the world.
It was created to streamline and enhance the NPD process and launch programmes of FMCG businesses, focused on innovation, consistency, agility, and speed-to-market. The unique business model combines four intrinsically linked services: insight, strategy, creativity and implementation.
Brand lifecycle management
Sun Branding Solutions represents a wholly integrated approach to brand management with a primary focus on generating real business benefits for your marketing function. It offers world-class packaging with excellence in:
Creative development – SBS commitment to increase product awareness and recognition
Colour management and accuracy
Speed-to-market
Reduced cost-to-market
Individual brands for a unique and tailored service
Sun Branding Solutions' infrastructure provides a truly unique service. It recognises that every client is different and tailors its services and portfolio to match. Sun Brand Solutions delivers the holistic NPD intellect, empathy and experience of the whole, through each of its individual brands: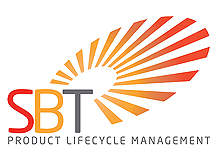 SBT is a market leading specialist in brand and packaging lifecycle management software
Your Packaging Partner is a packaging development, specification management and consultancy
Parker Williams is an award-winning brand and packaging design specialist
Gilchrist offers primary brand packaging graphics production
Legal Impackt provides legal labelling and regulatory services
Global brand creation and management solutions
Sun Branding Solutions' vision is to develop long-term, strategic partnerships with the world's leading brand owners, retailers and pharmaceutical companies, developing and implementing expansive, global brand creation and management solutions.
Sun Branding Solutions exploits its practical and holistic understanding of retailer and brand owner requirements for innovation, harnessing Sun's development pipeline to share initiatives faster and more effectively.
Next generation packaging solutions and colour technology
Sun Chemical's global research and development centres are dedicated to pioneering the next generation of packaging solutions and colour technology.
Sun Branding Solutions uses its NPD knowledge, graphic design skills and a packaging technology team to ensure that these developments become real and commercially viable for you.