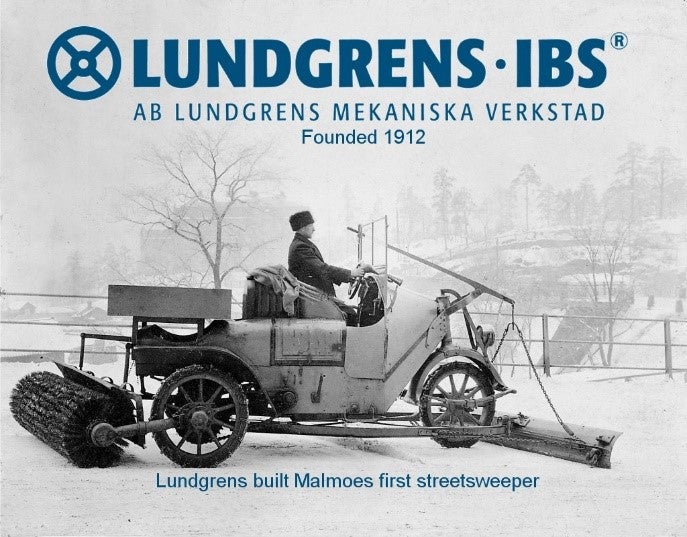 Lundgren Machinery manufactures packaging machines and equipment primarily for the food and pharmaceutical industries.
Our high-tech solutions are based on our expertise in mechanics, pneumatics, automation and electronics.
They are also highly user-friendly, ergonomically accurate and offer a long lifespan and high reliability to ensure a significant return on investment.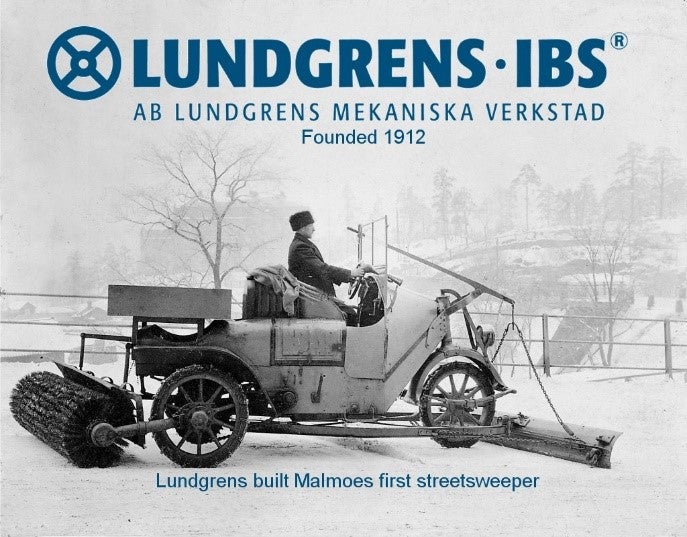 Lundgren Machinery specialises in the development of packaging equipment for the food processing and pharmaceutical sectors.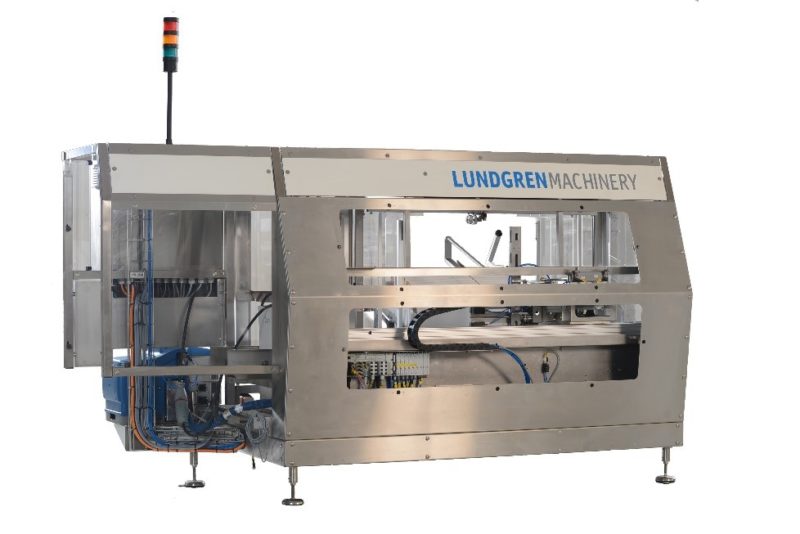 The IBS E21 case erector seals boxes with hot-melt adhesive.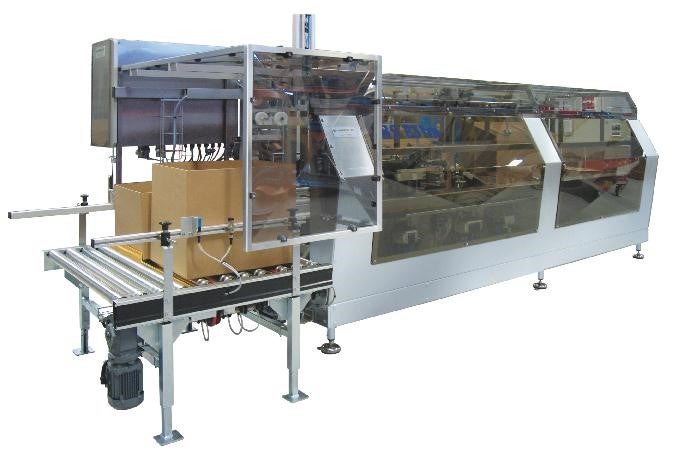 An upgrade to the E21 case erector, the E31 system automatically adjusts between formats when necessary.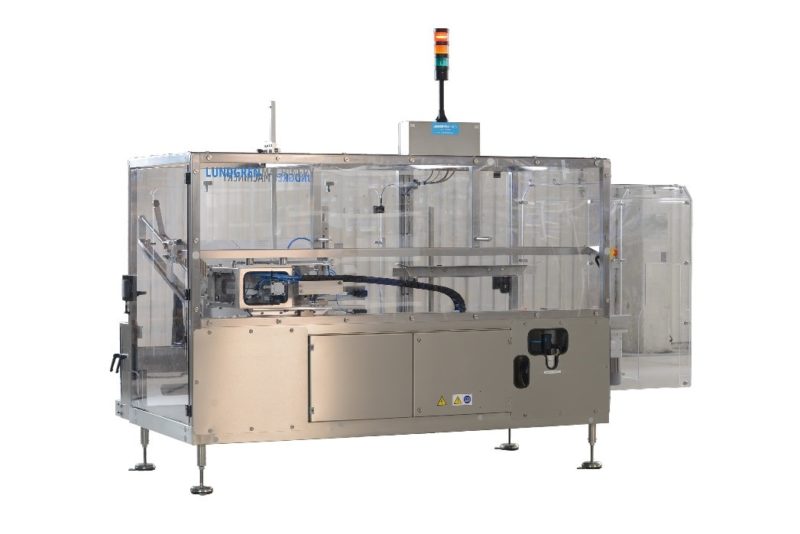 The adjustable IBS E24 can be configured to seal a wide range of boxes or pallets.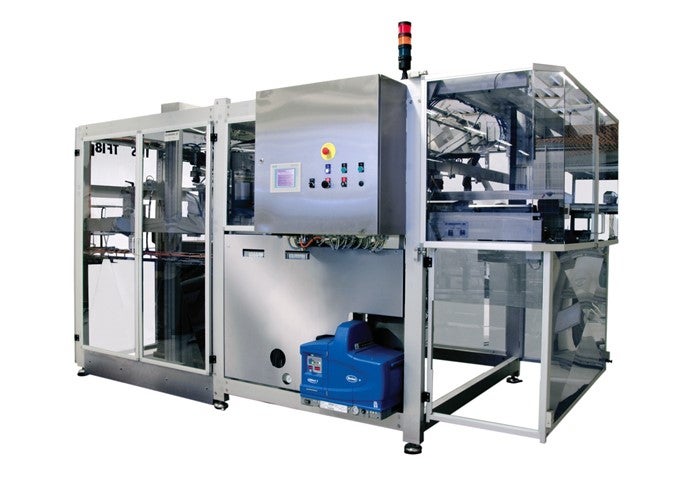 Our flexible tray formers enables us to develop machines in a range of packaging sizes and designs.
Innovative, high-quality machinery for packaging applications
Lundgren Machinery's packaging equipment is designed to incorporate many years of experience and knowledge.
We aim to deliver solutions to ensure your production line to work smoothly and without interruption through a compact and efficient design. We also guarantee that our products will increase reliability and offer a long service-life.
Three basic models of case erectors are available, namely E21, E24 and E31. E21 and E31 seal your boxes with hot-melt adhesive, whereas the E24 variant seals packages with tape.
Smart and automatic hot-melt adhesive case erectors
Our smart E31 case erector is available with different bottom formats from three magazines and seals them with hot-melt adhesive.
An upgrade to the E21 case erector, the E31 system automatically adjusts between formats when required. A buffer conveyor with distributor also gives constant access to all sizes.
Innovative, stainless-steel case erectors
The flexible, compact and easy-to-use IBS E24 features a solid stainless-steel design and erects, folds and seals corrugated board cases with tape.
It can also be supplied with either right-hand or left-hand discharge direction capabilities.
IBS E24 is easy to adjust between different case sizes and its specialised parallelogram mechanism enables it to cover a wide range of dimensions.
Compact tray formers
Lundgren Machinery's modular tray formers are capable of handling both solid paper and paperboard packaging material.
Our machines shape your packaging to your specifications with a tailored tool, and the combination of the reliable tripod construction our experience in forming tools ensures durability and stability. In addition, the tray magazine is placed at the rear and can be easily refilled even when the machine is in operation.
The flexibility of our tray formers enables us to offer machines for different packaging sizes and designs.
The three basic models, TF12, TF15 and TF18, offer several different designs, which range from open straight trays or lidded boxes to conical trays.
Tape-dispensing or hot melt-adhesive case closers
Lundgren Machinery's tape-dispensing case closers are available in two different designs.
C12 D2 is a simple and flexible cardboard sealed solution with automatic folding of side and short tabs. The machine is built from stainless-steel and aluminium with a compact design.
The enhanced, stainless-steel C12 D3 features a module to enable flexibility according to customer requirements. It is capable of double-sealing cartons using tape, a hot-melt adhesive or both.
We also manufacture other types of machines for sealing or lid-laying applications.
About Lundgren Mekaniska
Lundgren Mekaniska Verkstad was founded 1912 in Malmo, Sweden, to manufacture components and specialised machinery for the city.
In 1998, we acquired Ingenjörs Byrån Schneider (IBS) AB to incorporate its experience and knowledge of packaging machines, case erectors and tray formers.