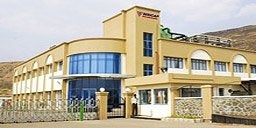 BERICAP India has been certified according to the Quality Management System (ISO 9001:2008) and Food Management System (ISO 22000:2005) by BSI.
The Food Safety System Certification 22000 (FSSC 22000) is a robust, ISO-based, internationally accepted certification scheme for auditing and certification of food safety in the whole supply chain.
BERICAP's BericapValve has won Packaging Europe's Sustainability Award 2020 in the category 'Recyclable Packaging'. The...