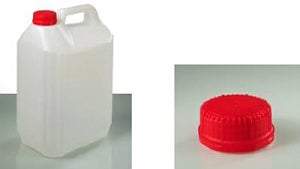 BERICAP will exhibit at the SCANPACK 2012 event to display its innovative capping solutions and products. The company, one of the world's major suppliers of plastic closures, will be at Booth C 02:27 at the event, to be held between 23-26 October in Gothenburg, Sweden.
The company will showcase its market-leading products including its DIN closure range.
BERICAP's DIN 42, DIN 45, DIN 51/55 AND DIN 60 closures can be applied to more than 80% of closure sizes used within the container sector.
Another of the company's new products which is sure to interest attendees is the SK 42/21 SFB. As an addition to the DIN product line, it can used for applications in the automotive industry, for professional cleaning detergents and for liquids which may be used in the healthcare and food sectors.
Also on display will be the BV21/24 MAB MDR venting cap, closure solutions for metal packages, telescopic closures for automotive / motor oil applications, solutions for the agrochemical industry against product piracy and weight-reduced closures for edible oil.
To find out more about BERICAP's presence at SCANPACK 2012, please click here.