NWB
Bag-in-Box Packaging Solutions for Beverages
NWB is the manufacturer of innovative, eco-friendly bag-in-box (BiB) beverage packaging solution.

Address
Mäntsäläntie 32,
15610 Lahti,
Finland
Phone
NWB is the manufacturer of an innovative bag-in-box (BiB) beverage packaging solution.
Based in Finland, NWB has designed a product that offers an innovative packaging solution designed for dispensing non-carbonated liquids such as water, wine, fruit juice, milk and olive oil.
PET bottles, the current leading beverage packaging choice, generate large amounts of waste in both logistic and consumer stages, having a significant impact on the environment.
Meanwhile, reduced workloads and logistics space, as well as minimal waste throughout the beverage industry value chain, make NWB's alternative one of the most eco-friendly and efficient beverage packaging solutions on offer. Consumers are provided with an easily recyclable way to enjoy their favourite drinks.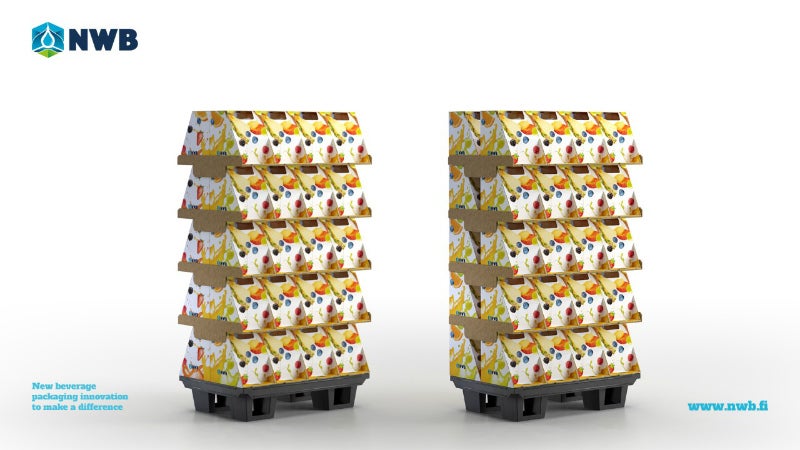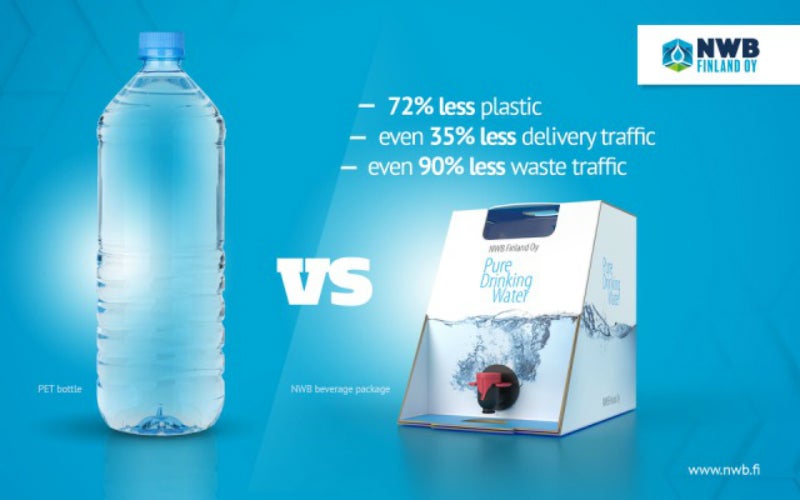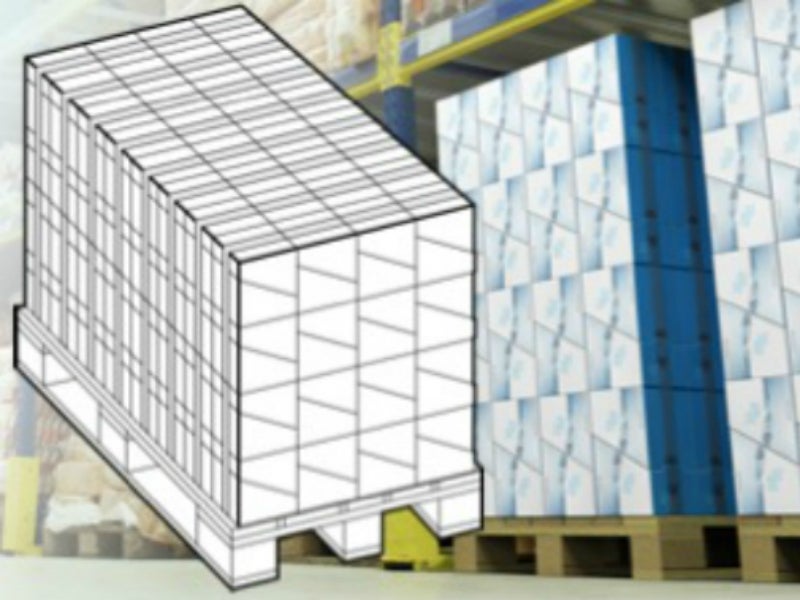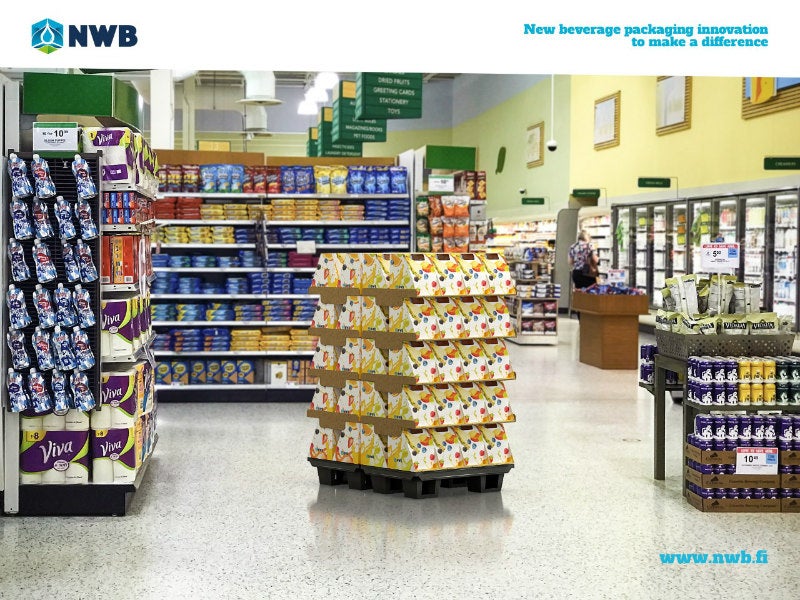 User-friendly bag-in-box beverage packaging
Known as NWB Packaging, the company's BiB packaging concept has been carefully designed to offer a unique beverage packaging option that is user-friendly, recyclable and logistically efficient.
The BiB container consists of three main parts: an outer corrugated box, a flexible bag and a dispenser. The outer box, which protects the liquid from sunlight, provides a large, printable surface to make products stand out. It features an integrated carrying handle, eliminating the need for separate, expensive plastic handles.
The bag and dispensing tap ensure the product has minimal contact with air, providing an extended shelf life even after opening.
The packaging's shape and size has been carefully designed to fit in fridges, providing easy access to cooled beverages straight from the shelf.
NWB Packaging is available in 3l and 5l sizes according to logistical and customer requirements.
Optimal space utilisation and minimum waste
NWB Packaging's unique modular design allows two matching units to stack together, combining into two-pack units that perfectly fit the standard Euro-pallet.
As a result, the traditional secondary cardboard box is no longer required, leading to optimal pallet space utilisation, which cuts transportation, storage and retail costs.
Compared to PET bottle transportation, NWB's stackable BiB packaging offers far more logistical efficiency, reducing transportation costs and required storage space by up to 35%.
In store logistics and handling, NWB packaged products are ready to be put on the shelf without any difficult, manual unpacking. No packaging waste from secondary packaging or additional in-between support materials on the pallet is produced.
Cost-effective modern filling line for beverage packaging
Together with the innovative NWB Packaging solution, NWB offers a cost-effective modern filling line.
Production line options are available from semi to fully automated lines, with capacity for up to 15 packages per minute.
Aseptic filling and packaging line solutions are also possible to guarantee the highest quality product and extended shelf lives.
Established suppliers and lower investment value packaging solutions
Our network consists of established and reliable packaging and technology suppliers and we work with leading packaging companies and filling line producers.
We also offer a full service approach with project management support, from layout planning to implementation.
The investment for an NWB packaging and filling line is more affordable when compared to PET lines with similar capacities.
We offer a variety of financing plans, including leasing.
Environmentally friendly solutions for beverage packaging
Up to 88% of the NWB Packaging content is recyclable.
Once emptied, NWB Packaging can be easily dismantled to allow for the separation of recyclable materials. Easy recycling leads to considerably less waste disposal traffic compared to PET bottles.
The amount of plastic required to produce NWB Packaging is 72% less than PET alternatives, making it a significantly less environmentally damaging packaging solution that can reduce your carbon footprint by 42%.
NWB Finland
Mäntsäläntie 32
15610 Lahti
Finland
Timo Kronqvist - CEO




Telephone Number




Email Address




Links