National Packaging Industries
Corrugated Cartons and Corrugated Packaging

Address
PO Box 2218,
New Industrial Area,
Ajman,
Other,
United Arab Emirates
Phone
Established in 1989, National Packaging Industries (NPI) is a leading corrugated carton manufacturer that handles packaging for most of the leading manufacturers and distributors within the United Arab Emirates region and beyond.
Located in the emirate of Ajman, NPI's design and technical team have acquired a reputation for satisfying the most demanding customer requirements through the use of innovative ideas. NPI is committed to quality in production and excellence in customer service, and is also known for its aggressive, market-driven approach and superlative delivery record.
Corrugated cartons
NPI's facilities cover an area of 200,000ft² and the company employs around 300 skilled personnel. NPI manufactures all types of corrugated cartons as per customer needs, and offers a printing range of up to six colours. NPI currently has the capacity to produce 36,000t of corrugated cartons per annum.
NPI's raw material stockyard can store more than 12,000t of paper rolls, and the company has an advanced BOBST flat die-cutter with 'G' break, which ensures product quality and timely delivery. The EMBA flexo folder gluer is the best machinery for box making as it offers the highest precision at a very high speed and allows quick set order changes and very effective communication between crew and machine.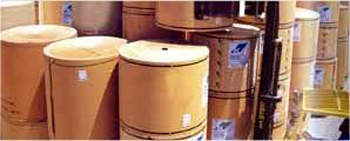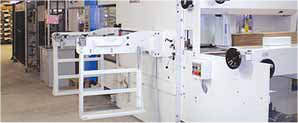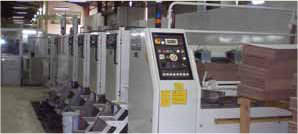 Single-wall corrugated cartons and double-wall corrugated cartons
As part of NPI's comprehensive product range, the company manufactures a wide range of custom-made corrugated cartons, including single-wall (three-ply) corrugated cartons and double-wall (five-ply) corrugated cartons. Corrugated sheets of varying thickness are manufactured using E, B, E+B and B+C flute. Major segments that NPI supplies corrugated cartons for include:
Foodstuff
Beverages and mineral water
Edible oils
Lube oils
Ceramic tiles
Garments cargo
Perfumes
Fruits and vegetables
Fast moving consumer goods (FMCG)
Corrugated packaging
NPI works very closely with its customers to solve packaging problems and provide suitable solutions with its experience and expertise. Corrugated packaging offers great performance as it safely collates, conveys and protects the product it packs. It is an environmentally friendly product and has a key role to play in responding to the growing demand for more efficiency in the supply chain.
Corrugated packaging provides exceptional stacking and space utilization, which guarantees optimum loading of trucks. This means fewer trucks on the road, less traffic and less atmospheric pollution, with real cost savings for businesses. Corrugated packaging offers the best value for money in the world of packaging. When you choose corrugated packaging you are guaranteed quality, environmental sensitivity and efficiency.
Corrugated packaging performance testing
NPI's ISO 9001 certified plant has set the benchmark for quality in the local packaging sector. The plant's quality assurance system functions 24/7, ensuring that quality standards are met in all stages of production, from raw material to printing to the final product.
NPI's plant is fully equipped with state-of-the-art machines for testing various product attributes such as GSM, bursting strength, puncture resistance, water absorptiveness, crush test and compression strength. Customer complaints and feedback are investigated and evaluated in accordance with ISO system procedure to ensure customer satisfaction.
High-grammage corrugated boards and tailor-made corrugated packaging
NPI is one of the largest packaging facilities in the United Arab Emirates region, and has the facility to produce high-grammage corrugated boards. The company's fully fledged design and development division enables the company to offer tailor-made solutions for customers with unique packaging requirements.
NPI has a state-of-the-art, computerised plant to produce boards and a large warehousing facility with excellent inventory control. NPI's 24hr maintenance unit ensures minimum down time, its 24hr quality assurance system monitors quality parameters during all stages of production and a customised ERP system updates the status of all customer orders. NPI offers timely delivery of its corrugated cartons, as well as an after-sales service.
National Packaging Industries LLC
PO Box 2218
New Industrial Area
Ajman
Other
United Arab Emirates



Telephone Number




Fax Number




Email Address