LasX Industries manufactures high-quality laser converting equipment ideally suited to the packaging industry to achieve applications including:
Easy-open features in pouches, bags and pour spouts
Breathable and modified atmosphere packaging
Peel / reclose applications
Microwave steam-release features
Folding cartons
Labels
Print media
Patented LaserSharp® digital converting technology achieves multiple processes in a single production run at high production speeds. LaserSharp systems accurately cut, score, perforate, kiss-cut and etch papers, plastics and adhesives with unmatched precision.
Laser processing for flexible packaging
Laser processing is ideal for flexible packaging applications including tear strips, pour spouts, microwave steam release features, and modified atmosphere packaging (MAP). The non-contact laser process vaporizes materials at controlled depths, resulting in precise score lines registered to print, and cleaner, more uniform perforated holes.
LaserSharp technology is also suitable for kiss-cutting pressure-sensitive labels, and through cutting intricate shapes or functional features in printed materials and folding cartons. LaserSharp digital technology eliminates the downtime, cost and tool wear associated with traditional mechanical processing methods. This 'direct to part' processing allows for a completely on-demand, digital workflow across the production floor, perfect for both cost-effective short runs as well as full-scale production.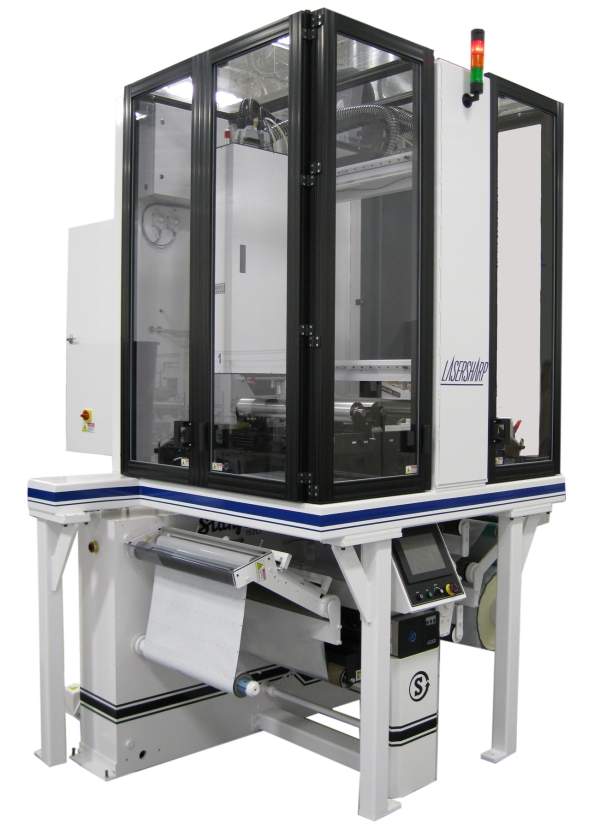 LasX Industries manufactures high-quality laser converting equipment for the packaging industry.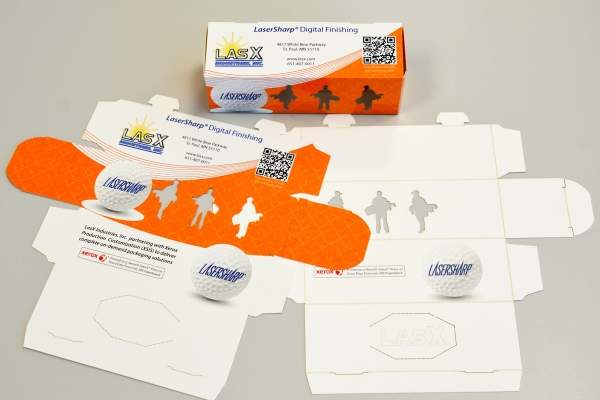 LaserSharp sheet-fed systems for folding cartons and print media are ideal for custom orders.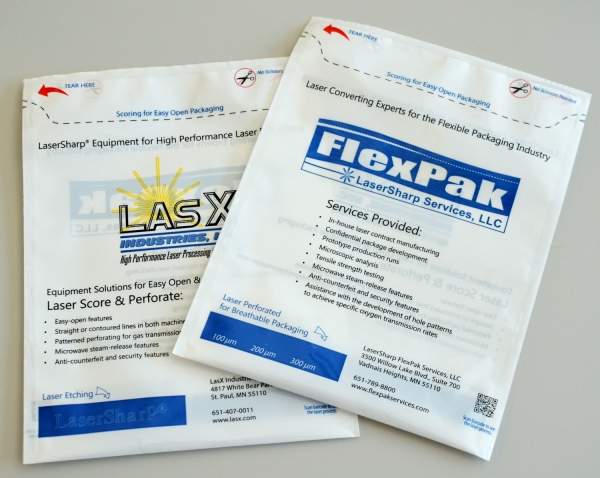 LasX laser converting equipment is used in the manufacture of easy-open features in pouches.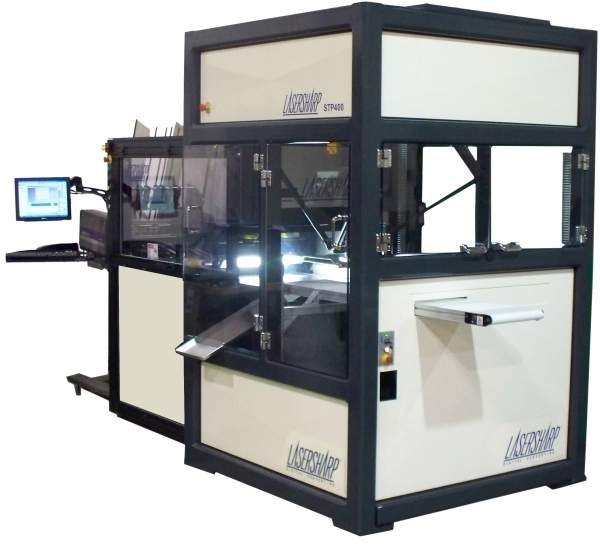 LaserSharp perforating and scoring systems are extremely flexible.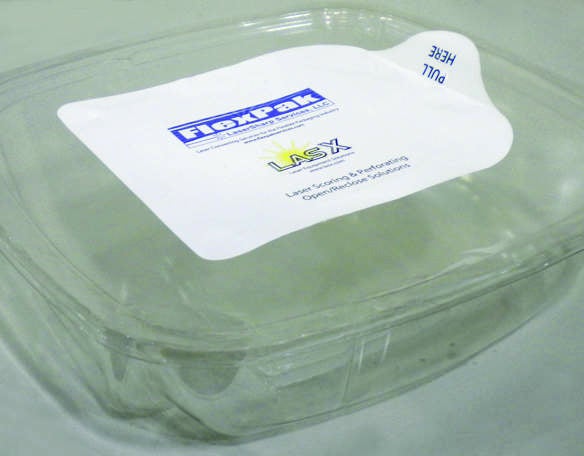 LaserSharp FlexPak Services uses LasX's LaserSharp technology to provide contract laser converting services to the flexible packaging industry.
LaserSharp systems easily integrate into new or existing production lines and can be retrofitted to equipment such as slitter-rewinders and pouch machines. Systems can be configured in roll or sheet-fed formats and offer straight line, contour and patterned processing in both down-web and cross-web directions. Because laser converting is a completely digital process, design changes can be made on-the-fly by adjusting a vector file which guides the path of the laser.
Perforating and scoring systems
Advantages of LaserSharp perforating and scoring systems include:
Non-contact, fast, clean, high-quality processing method
No consumables or tool wear
Low maintenance
Highly flexible digital process enables any pattern
Adjustable process areas with automatic focus assembly
Process patterns, straight lines, or contoured lines in both cross-web and machine directions
Precise digital control for processing thin materials at high speeds
Eye mark and encoder registration capabilities
Standard modules easily integrate into existing or new material handling systems
Patented Foresight® controls
Process-on-the-fly enables controlled-depth processing independent of material speed
Sheet-fed systems for folding cartons and print media
Benefits of LaserSharp sheet-fed systems for folding cartons and print media include:
Unlimited cutting paths without shape limitations
Achieve complex designs and patterns with high tolerances
Digital finishing requires no hard tooling or metal dies
Reduced time to market
Instant order change on-the-fly
Product personalization, ideal for custom orders
Waste reduction
Streamlined workflow
Contract laser converting services
LasX's partner, LaserSharp FlexPak Services, uses LaserSharp technology to offer contract laser converting services to the flexible packaging industry. LaserSharp FlexPak Services is a premier toll converter, dedicated to developing innovative laser solutions for the design, testing and production of easy open and breathable flexible packaging.
Customers are provided with complete technical support, from prototype to full-scale production, resulting in an accelerated time to market and reduced development costs. Production operates in a food grade, ISO 9001:2008-certified facility which houses five roll-fed LaserSharp systems, ensuring superior quality of laser processed flexible films.
Together, LasX Industries and FlexPak Services offer the widest range of system and service solutions to accommodate the short run or high volume production of your unique packaging applications.