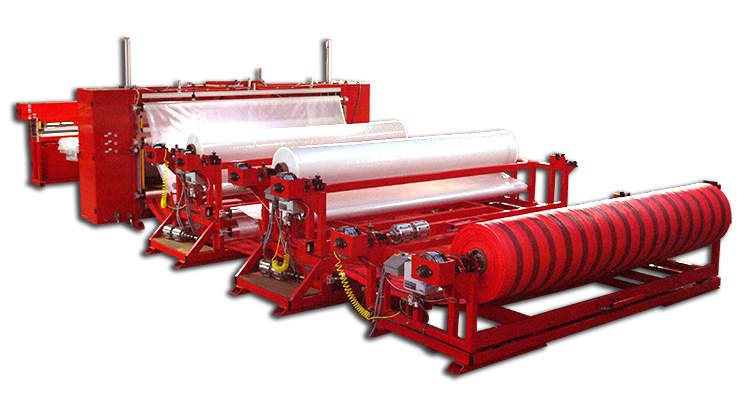 Pinnacle Converting Equipment and Services is a custom converting machine builder that aims to keep manufacturing facilities profitable and efficient.
Our primary business is designing and building tailored converting solutions with an emphasis on slitter rewinders and sheeting equipment. Our concentrated expertise in this arena allows us to pair your company with an effective equipment solution and swift return on investment.
Our flexibility allows us to integrate a vast range of cutting techniques and control advancements into our machinery. We are experienced in integrating slit methods ranging from standard razor-slitting to state-of-the-art cutting technologies such as ultrasonic or laser slitting techniques.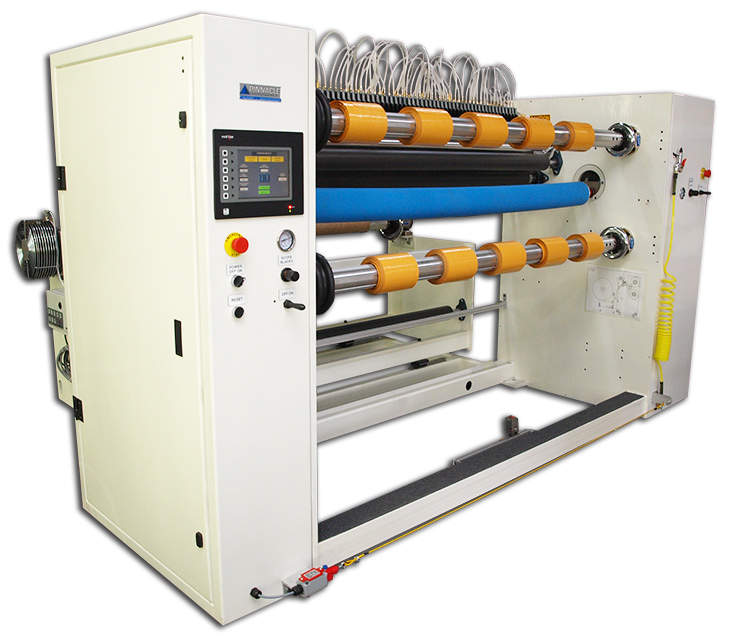 Our adhesive tape duplex slitting machine is suitable for various applications in the packaging industry.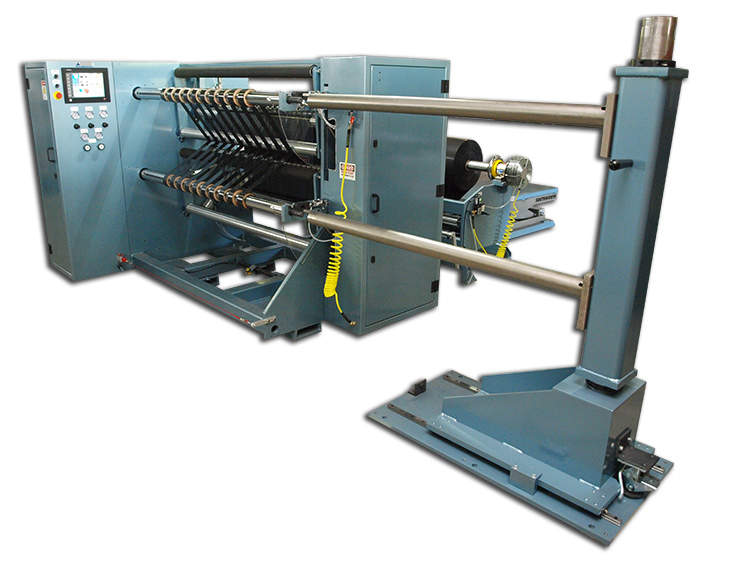 We specialise in sheeting solutions and slitter rewinders such as the Versa18 Duplex Differential Slitter Rewinder.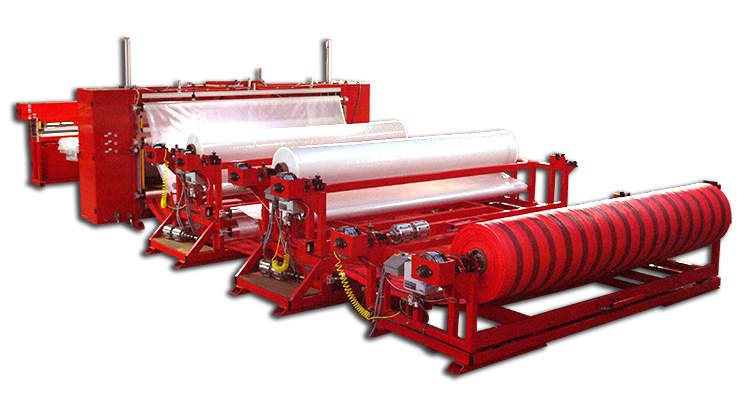 The 150in Impulse Sealing Bag Line is adaptable, depending on your manufacturing facility's size and capability requirements.
We build vast processing lines and machines that are designed fit into space-constrained manufacturing facilities. Our solutions are built to handle the unique needs of your production facility, including physical space, roll size, operational or technical capability.
Custom-built converting solutions for global industries
Since 1995, Pinnacle Converting has been taking on challenges that other manufacturers aren't equipped for or willing to accept. We have built more than 1,200 slitter rewinders and sheeting machines that have extensive ranges in terms of size, speed, and capability.
Our equipment is found in a wide array of industries and companies worldwide. Companies involved in renewable energy, aerospace, healthcare, pharmaceutical packaging, automobile manufacturing, flexible packaging, geotextiles, tapes and adhesives and homebuilding come to us for solutions to their slitting and sheeting challenges.
Specialised slitting and sheeting methodologies
Pairing material with the proper cutting technique is an essential step in matching our customers with the right solution for their business.
Whether you are improving an existing product or developing a new solution, Pinnacle Converting can determine the cutting method that will provide the best quality in accordance with your product specifications.
One of our increasingly popular machine designs includes the ability to utilise razor, score / crush, shear, standard or rotary hot knife slitting methods. This design gives the customer slitting versatility, making it adaptable for applications involving various materials. For many of our customers, this specific design has reduced the number of required machines on the manufacturing floor.
In addition to more traditional methods of slitting, Pinnacle Converting is also highly involved in integrating more state-of-the-art slitting methods. Some of our custom projects feature slitting methods such as precision shear, ultrasonic and laser slitting for ultra-low tolerance, high-tech or cleanroom slitting applications and environments.
Converting machine sales and production capabilities
Pinnacle's sales and engineering teams comprise highly skilled individuals who have concentrated experience in slitting and rewinding.
Our personnel is detail-oriented and works directly with customers to determine the right solutions for their production and operation lines. Our experience in this area of manufacturing allows us to offer capabilities and tools that may not have been conceptualised during the initial needs analysis.
From a production standpoint, we are vertically integrated and oversee all stages of the machine building process. Our solutions are designed, machined, welded, painted, assembled and tested in our facility in Charlotte.
In-house contract converting services
Customers who aren't in the market for new pieces of equipment or are challenged to feed material into their pipeline while a machine is being built, frequently turn to our in-house converting department.
The goal of this department is to assist our customers with more immediate product needs and learn about the qualities of their materials for improved processing.
By utilising our own machines, customers can get an idea of the capabilities of our equipment and see their material running in a working production environment. This department occasionally takes the partial role of an R&D department, which allows us to learn about the properties of your material in order to propose proper slitting techniques and machinery requirements.
Slitting machine spare parts, service and maintenance
Pinnacle Converting stocks most spare parts for our machines and equipment. If we need a special component, we can quickly identify and order the part, as well as expedite it to your facility.
Most of our machines are now built with the ability to connect remotely via a secured network. In the event that a machine requires professional troubleshooting and or programme upgrading, our team of control engineers can remotely log in to a Pinnacle machine in order to diagnose issues and make improvements or updates to an existing program.
Retrofitting and machine upgrades
Older, outdated, or improperly maintained machines can lose their effectiveness or purpose over time.
If a new machine purchase isn't necessary, Pinnacle Converting Equipment and Services can give older machines new life or purpose by upgrading the controls, mechanics, aesthetics and capabilities.