Swedev is one of the world's leading producers of doctor blades for the printing industry. We develop, manufacture and sell SWED/CUT® doctor blades for all applications in flexography and gravure printing. We are the brand of choice for demanding applications thanks to our high quality, market presence and technical support. Our products are sold through a network of distributors to more than 75 countries worldwide. More than 98% of our products are exported.
Cost-effective doctor blades
SWED/CUT has grown to become the first choice of quality printers and converters around the world. That's because our entire product line is developed to meet their specific needs.
We partner with leading flexographic and rotogravure printers and coaters around the world to learn about specific metering application needs. We then work together to develop cost-effective solutions, which often include in-your-plant technical support and training.
Quality-assured blade production
However, it takes more than just high-quality steel to make the best doctor blades. Through close collaboration with our mill's R&D department, we are able to develop our own specifications. Rigidity, straightness, blade life, edge wear and even reduced print defects are all determined by metallurgical qualities achieved at each step of the steel-making and blade-finishing process.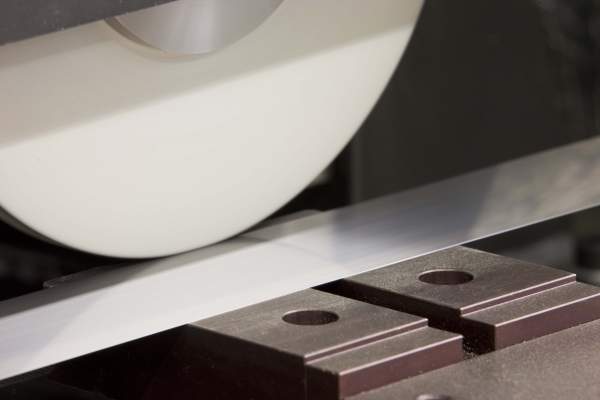 We develop, manufacture and sell premium doctor blades for the packaging sector.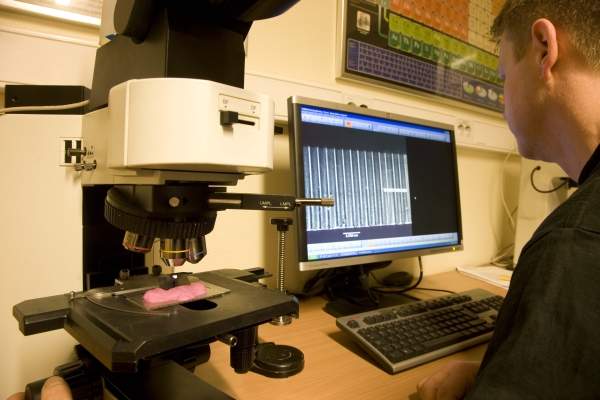 In collaboration with our mill's R&D department, we produce customised blades for a range of applications.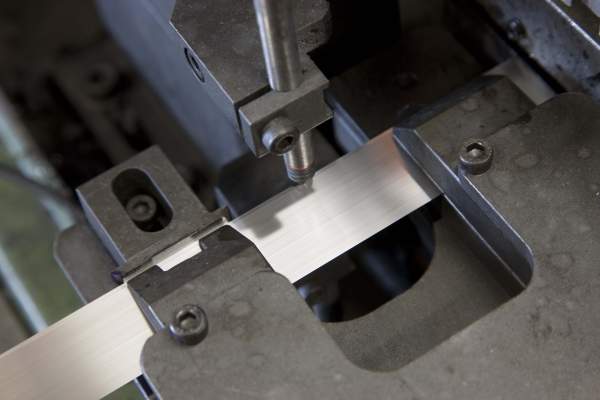 Our blades feature a consistently smooth lamella, bevelled or radius edge.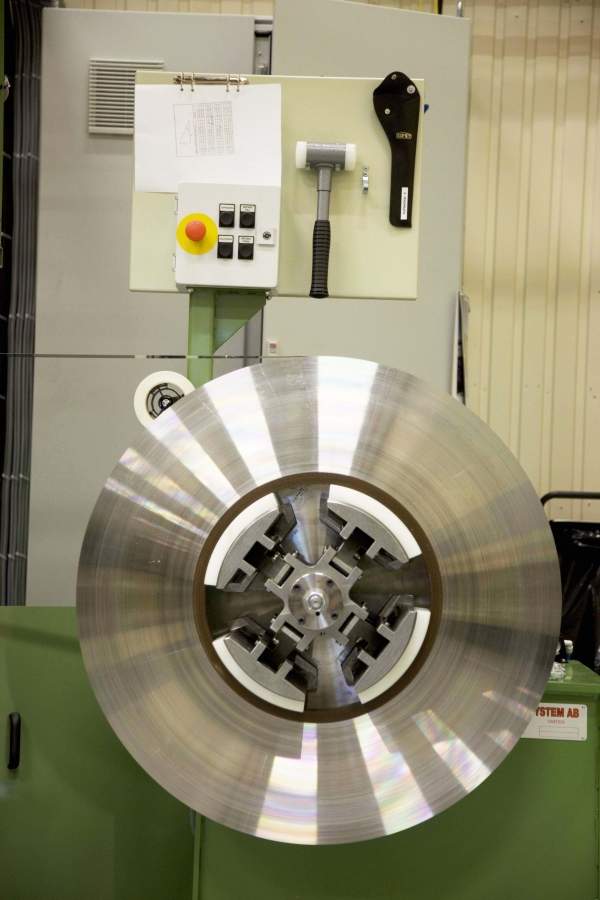 Swedev's doctor blades are based on five different types of high-performance steel.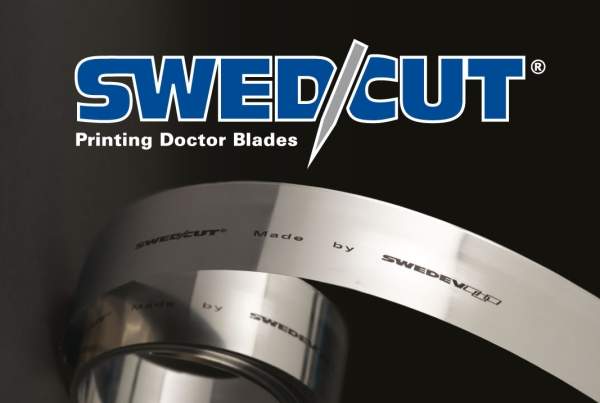 The SWED/CUT brand guarantees top quality, through advanced and intense inspection.
Every aspect of our manufacturing process, from product design to the product in-the-box you receive, is governed by a strict ISO 9001 and ISO 14001 certified quality assurance programme. This means the product you come to rely upon is the one you will receive each and every time.
Customised steel doctor blades
As well as perfecting premium high-performance steels for various doctor blade applications, we have developed a number of proprietary methods and techniques to create a consistently smooth lamella, bevelled or radius edge.
In addition to certain industry standards for edge dimensions, we customise edge width, thickness and tapering to best suit your special application needs. Our flexible production lines allow us to quickly reset our machines to be able to deliver special or unusual products at the customer's request.
Quality inspection to Swedish standards
To be assigned the brand name SWED/CUT, each and every millimetre of doctor blade manufactured by Swedev must pass a number of intense quality inspections using the latest high-tech equipment at various steps in the production process. We maintain complete traceability of all products we produce and ship.
Ink-repellent coated doctor blades
MicroKote® is a proprietary and patented surface coating developed by Swedev. The ink-repellent qualities of the overall coating prevent large particulate in the ink from collecting behind the blade. The result is a profound reduction in streaks and other blade-related print defects.
The coating at the tip area is enhanced to extend blade life significantly. Because MicroKote was developed together with printers, the life-enhancing qualities are not achieved by using ceramics or other super-hard, cylinder-wearing agents. Many printers using MicroKote report extended life on most cylinders, in addition to reduced print waste. MicroKote has developed into an expanding line of coated blades capable of meeting even the most demanding applications.
Blade materials and distribution
In addition to maintaining a stock of all popular blade materials and dimensions at our premises in Sweden ready to ship, our network of distributors maintains local stock around the world. We distribute directly to more than 75 countries and our products are sold in many more.
Technical support and troubleshooting
Swedev offers technical support and maintains a qualified staff of experienced printing technicians who work together with our customers to develop cost-effective solutions. Troubleshooting at our customers' plants is an important part of our constant process of improving and developing our products.
Coated and uncoated doctor blades
Today, our standard product offering includes more than 1,000 different combinations of materials, material treatments, dimensions and edge treatments. In addition, we have the ability to custom-engineer products for individual or proprietary applications.
We have nine product lines consisting of both coated and uncoated doctor blades, based on five different types of high-quality steel, of which two are stainless steel. We can also supply plastic and composite doctor blades. All our blades can be supplied with radius, bevel or lamella edges. Our doctor blades can be delivered in 100m coils or as pre-cut lengths.