FlexLink
Flexible Conveying Solutions for the Food and Packaging Industry

Address
Other,
United Kingdom
Phone
The food industry of today is forced to increase production efficiency and make better use of their machines, buildings and employees. We are used to working with long-term daily improvement projects offering flexible and reliable equipment and continuous co-operation.
By acting proactively and keeping you informed about technical development, we make you aware of possible improvements in time. Reliability and confidence as well as local presence and service are key factors in all our customer relationships.
PAPER CONVERTING
We provide complete flow management solutions from core to palletized paper converting products reaching flexible, efficient and safe systems adapted to your current and future needs.
Our patented Dynamic Flow Concept (DFC) is based on diverting or merging a constant flow of products without any backlog. The FlexLink control logic assures optimal line balancing by making every and each product available in any requested configuration.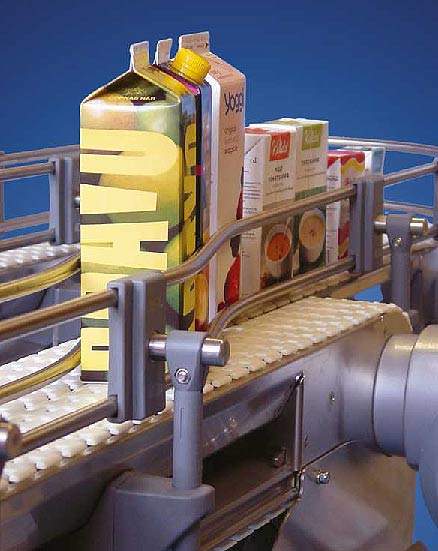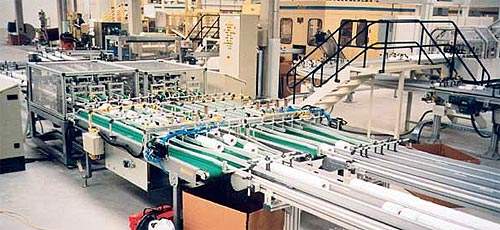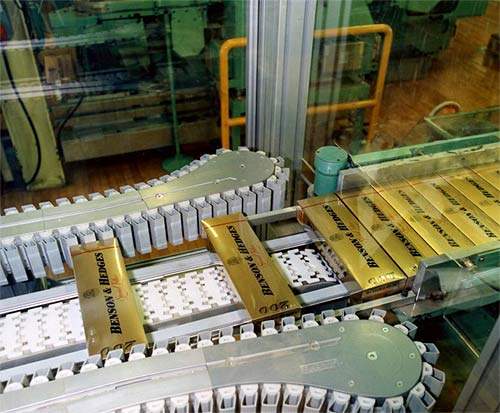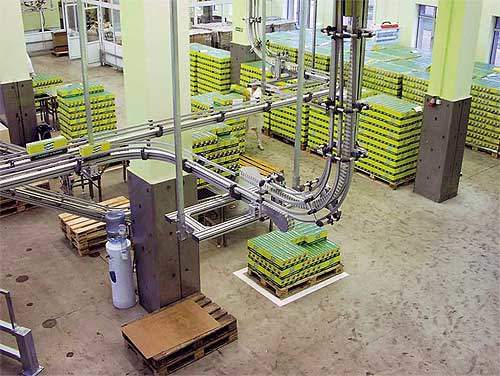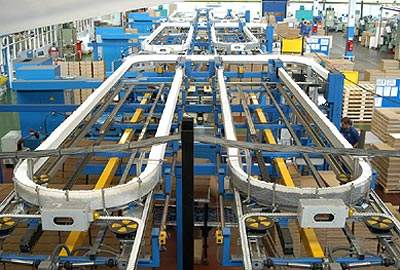 TOBACCO
Our extensive range of equipment includes all aspects of cigarette, filter and cigar handling for the secondary area. Flow management at all stages of the production from mass-flow, packet, carton and finial shipping cases through to palletizing can be integrated with new and/or existing production equipment.
Machinery can be laid out to fulfil customer requirements, maximize space utilization and product quality.
CONVEYOR SYSTEMS
The FlexLink conveyor is based on an aluminium conveyor beam with low friction slide rails guiding a plastic multi-flexing chain. Products to be conveyed travel directly on the conveyor, or on pallets/carries. Products that are handled have a weight from a few grams up to 20kg with as well a huge variety of shapes.
The high flexibility and the wide range makes it possible to use the conveyors in both permanent lines as well as in flexible modularised solutions. Solutions based on FlexLink conveyors are used in all major industries.
Significant features for the conveyors are:
Short time to install and take in use
Wide standard assortment assures that the solution is well tailored for the application
High reliability
Easy to rebuild and reuse
FDA approved materials for food applications
ESD protection for electronic and electrical industry
Capability for clean environments and qualified clean rooms
MASS FLOW SYSTEMS
Within the personal products market, difficult containers such as shower gel and shampoos are often handled through the filling process by 'puck' systems. FlexLink have considerable experience in loading, unloading and handling pucks including elevation and so on.
Through the whole of the process we support you with over 20 years of world leading mass flow experience, with layout, project management, installation, commissioning, training and local service support.
We offer complete systems for all stages of the secondary process. Providing flexible, efficient and safe solutions adapted to your current and future needs.
Incorporating our long established and well proven equipment, product flow is improved in all areas of cigarette, filter and cigar making and packing process. Product flow is improved and downtime eliminated from belting breaks and tracking problems, leading to greater uptime and improved quality.
Reliable "fit-and-forget", standard modules designed for user-friendly handling
Enabling maximized product quality, increased line efficiency, and reduced maintenance and operator costs
Turnkey solutions with standardization of control software with short lead times and commissioning as well as fast production ramp-up
Our standard modular solutions enable the highest possible reliability, reduced downtime, minimized spares requirement and maximized product quality
Local training, service and support are provided at short notice through our global network
Production Logistics Tools to Improve Productivity in the FMCG Industry
Overhead Conveyor Systems
The modular route to optimised process control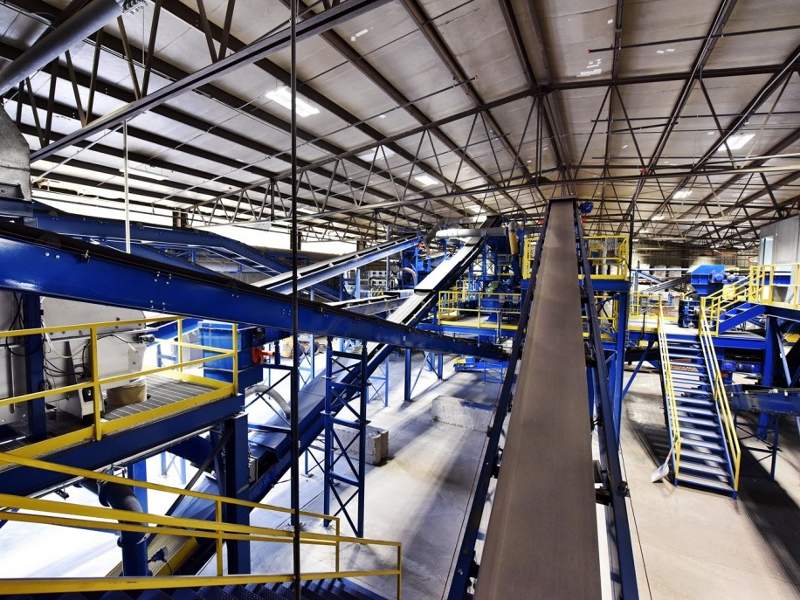 Momentum Recycling (Momentum) inaugurated its new bottle-to-bottle glass recycling plant in Denver, Colorado on 22 February 2017.