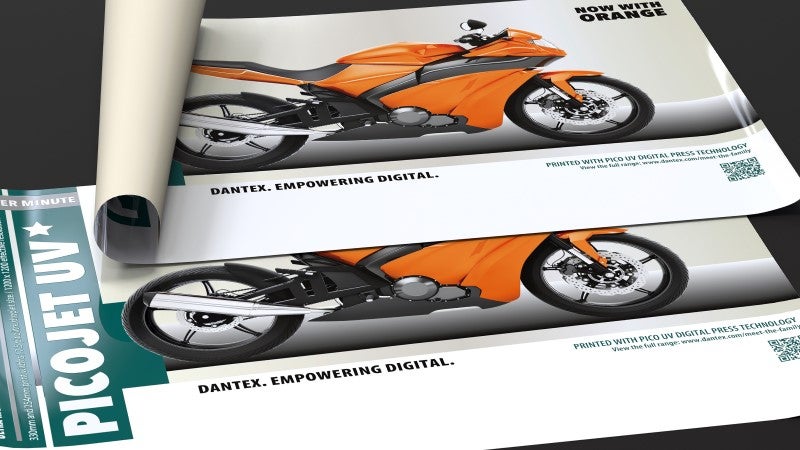 Dantex Group has announced the addition of three new colours for its popular range of PicoJet digital presses.
All three colours will be made available during the year, with orange being available now. This new sixth colour, which will further enhance the high-quality print result and offer a leap forward for premium print jobs, can also be fitted as an upgrade to presses already in the market.
PicoJet presses can already achieve above 91% of the Pantone range and now with the introduction of orange, both quality and accuracy is extended to reach tighter colour matching capabilities. In addition to colour matching and ink management, Dantex's software provides the facility to access and configure jobs from within a single application environment.
As a six-colour UV press, PicoJet is available with print widths up to 350mm/13.8" and at speeds of up to 75 metres per minute. The range is built for high volume and offers high productivity with superior print quality.
"The demands on digital print are ever-growing and PicoJet has consistently met those demands.  We are continuously driving this successful product forward and the sixth colour will not only enrich the depth of colour, but will also raise the bar in terms of quality achieved." said Ben Danon, Dantex Group's CEO. "The additional colour station has been very well received by our customers, enabling them to hit desired production targets, whilst saving time and money."
Dantex is currently planning to release both the seventh and eighth colour station during the second half of 2022.
Click 'Make an Enquiry' towards the top of the page for more information.