After 23 years of elaborately nurturing and global tours, ProPak China has become a very influential brand exhibition in the processing and packaging industry both domestic and abroad.
With the rapid development of packaging technology in China, the 24th International Processing & Packaging Exhibition (ProPak China 2018) will launch at Shanghai New International Expo Center on 11-13 July 2018.
The event will bring the latest technologies in processing, packaging, endline printing, logistics packaging, packaging materials and products, and will be the benchmark of processing and packaging industry. In 2018, its scale is expected to reach 80,000m² with over 1,000 well-known domestic and overseas exhibitors, sharing more than 35,000 global professional visitors.
Seven featured sections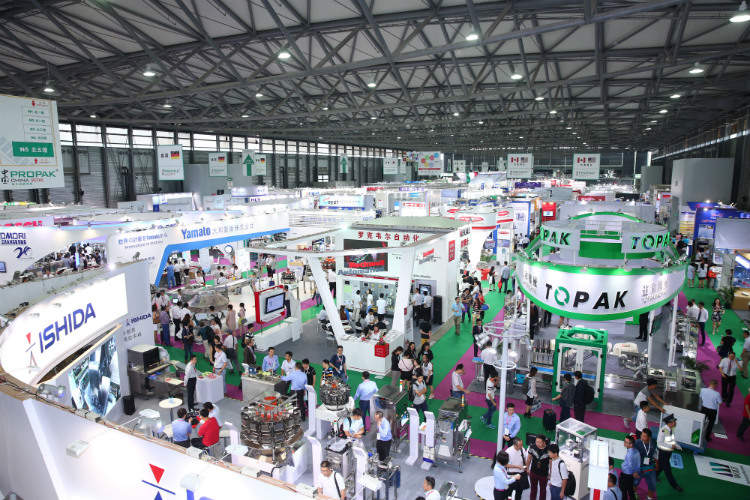 Attendees will get a chance to network with leading packaging industry professionals.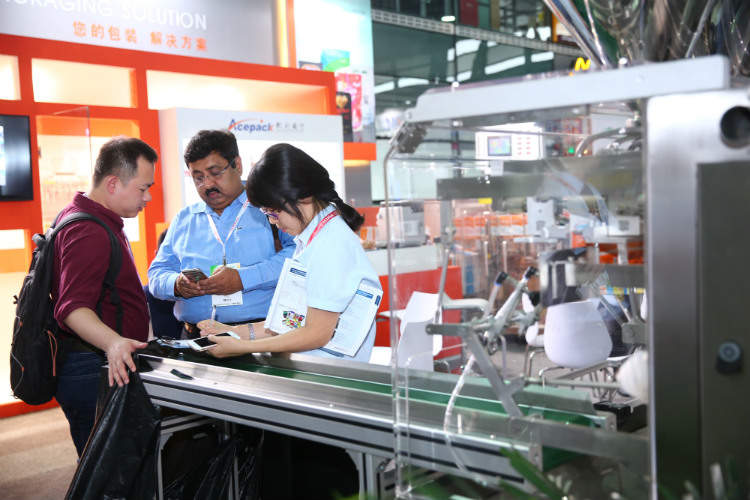 Seminars will be held by experts, giving attendees an insight into the latest trends and predicted areas of future growth.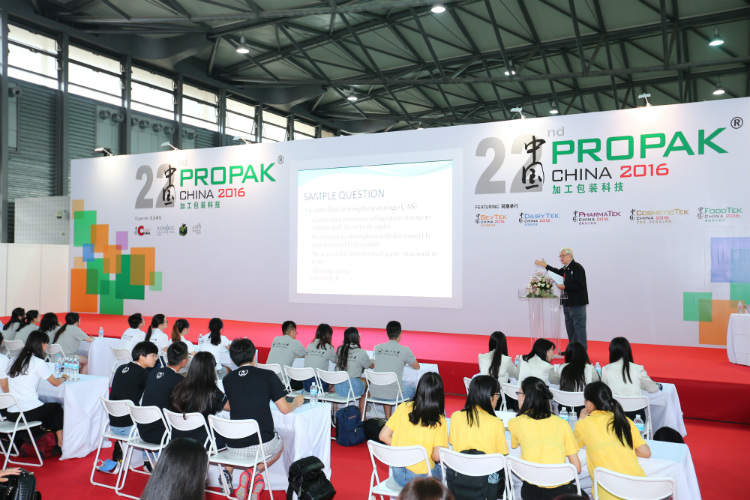 ProPak is a unique opportunity to get the most out of the global packaging industry.
✔ BevTek China 2018
The 9th Shanghai International Liquid Processing, Packaging and Materials Exhibition
✔ DairyTek China 2018
The International Dairy Processing Technology Exhibition
✔ FoodTek China 2018
The International Food Processing Technology Exhibition
✔ PharmaTek China 2018
The International Pharmaceutical Processing Technology Exhibition
✔ CosmeticTek China 2018
The International Cosmetic Processing Technology Exhibition
✔ E-LOGITEK China 2018
E-commerce Packaging & Logistics Technology
✔ PMPTEK China 2018
Shanghai International Packaging Materials & Products Technology Expo
New sections within the Expo
Industry 4.0 intelligent manufacturing, to grasp future trends
The rapid development of physical e-commerce demands more from packaging logistics technology. Standardised, personalised, user-friendly, green and recyclable packaging materials and products, as well as an efficient and traceable logistics warehousing system with automated packaging, play a vital role in the user experience and sustainable development of the industry.
In order to promote the innovative development of the manufacturing industry, boost intelligent transition and realise greater and stronger development in the industry, human-machine interaction is the most efficient use of resources. ProPak China 2018 will seize the pulse of market development, add two new sections within the expo, E-LOGITEK and PMPTEK, and widely invite famous exhibitors and professional visitors to participate in the exhibition.
Co-located with three upstream and downstream industrial shows
Together with three upstream and downstream industrial chains of food, ProPak China 2018 will concurrently hold 'The 20th Fi Asia-China', 'Expo Food Manufacturing', and 'The 13th Starch Expo'. The exhibition will expand to a greater scale. It is expected to cover 80,000m2, attract about 35,000 professional visitors, provide broader user resources and jointly create a one-stop super-large trading platform for the food industry.
Exhibits profile:
✔ Processing technology
✔ Packaging technology
✔ Endline printing technology
✔ Logistics packaging technology
✔ Packaging materials and products
Exhibitors include
Packaging Machinery Manufacturers Institute (Pmmi), Anritsu, Omori, Eiahe, High Dream, Youngsun, Zhongya, Heat And Control, Hualian, Mettler Toledo, Tianyu, Yilong, Robatech, Acepack, Changlong, Dahe Packaging, Nanhua Transducer, Ishida, Precise Packaging, Triowin, Yamato, Shantou Dachuan, Gurki, Soontrue, Strapack, Sunrise, Hermo Fisher, Topak, Urschel, Macwell, Rentian, Adepta, Azo, Koch, Rieckermann, Wolf, Ronchi Mario Spa, Fuji, Toyo Jidoki.
Visitors include
Coca-Cola, C'estbon, Unilever, Huiyuan Juice, Jiaduobao, Wahaha, Nestle China, Nongfu Spring, Master Kong, Johnson, Dior, Mars, Kao, L'OREAL, Pepsi Foods, Abbott, Xu Fuji, Bright Dairy, Mengniu, Wangwang, Beingmate, Yili, Baixiang Food.
Floorplan
About show organiser
UBM CIE is the Shanghai branch of ALLWORLD Exhibitions, which joined UMB in December 2016. UBM CIE has been committed to presenting top exhibitions with outstanding exhibitors and visitors, while offering quality services to help enterprises to explore the Chinese market. Its range of trade shows include show focused on the food and beverage, hotel and retail equipment, packaging and processing equipment, wine and liquor industries.