Inkmaker
Automatic Ink Dispensing Systems

Address
No. 49 Jalan P/10.21,
Selaman Ind. Park,
43650 Bandar Baru Bangi SDE,
Other,
Malaysia
Phone
Founded in 1987, Inkmaker is the market leader in the sector of automatic ink dispensing systems. Headquartered in Turin, Italy, Inkmaker has subsidiary sales, service and support organisations all around the world.
Installed in more than 2,000 production sites worldwide, Inkmaker systems guarantee maximum accuracy and colour reproducibility time after time.
The heart of our ink dispensers is the dispensing head. Some models can manage up to 96 components and they are designed to dispense in containers of any size. This offers an unrivalled degree of flexibility.
Total ink management system
Our total ink management system enables you to maximise your ink investment. We guarantee total ink management.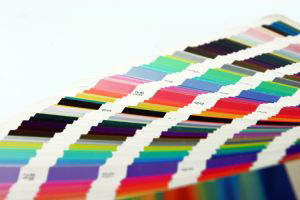 If the dispensing head is the heart of our system, our InkPro® software is the brain – the outcome of years of dedicated and passionate work. InkPro is highly adaptable to all your needs. With InkPro you can truly achieve total ink management, where all steps of your operations are constantly kept under control.
You can easily keep track of all your stocks, from raw materials to finished products. All steps of productions are recorded and can be retrieved at any time. Production and historical data for each client, job, colour or component are recorded and can be retrieved whenever necessary.
Jobs are run with a perfect estimation of ink consumption, making stock planning extremely easy. Returned inks are almost entirely eliminated, freeing floor area for more productive usage. All returned inks are recorded, properly managed and re-used in the most profitable manner.
Advantages of the ink management system
All our ink dispensers, in combination with our ink management system, offer many advantages, including:
Perfectly accurate colour production
Just-in-time, just-enough ink mixing: the colours you need, when you need
Reduced ink returns
Re-utilisation of returns
Flexibility in colour demand
Stock and waste reduction
Strict control over costs and full costing reports
Reduced manpower and production time
Elimination of over-makes and QCs
Improved working conditions, safety and hygiene
Better usage of floor space
Increased environmental protection
Increased production flexibility with the integration of multiple scales and dispensing heads
Traceability according to ISO rules
Possibility to connect the dispenser to any brand of spectrophotometer
Possibility to create a fully computer automated manufacturing process
Automatic ink dispensing systems
Inkmaker automatic ink dispensing systems can also be built to operate in explosive environments, in fulfilment of the most stringent international safety regulations.
Online ink dispensing software
With centralised data, InkPro On-Line® serves multiple locations, any time, anywhere in the world. InkPro On-Line is a web-based application, the first browser-based program in the dispensing industry created to work in a server-based environment; all data reside on a central server and the system is secured by limiting users to their specific roles.
Advantages of the InkPro On-Line ink dispensing software include:
View / add / modify / delete formulae from any of your factories
Application is installed once on database server (the server is typically located in the corporate IT department where application is administered, maintained and supported)
You can choose to have the database on our Inkmaker server, to avoid any kind of installation and maintenance issues
Worldwide accessibility: from around the globe, you can connect to the central server using a user name / password and Internet connection; this is a great solution for international corporations supplying international customers
Controlled and standardised data: with all corporate standards residing on a central database server, all users in all locations will be reviewing and using the same data (this will maintain the quality of corporate data, preventing discrepancies in colour standards)
Speed: software runs on a dedicated server for faster performance
Inkmaker Asia Pacific Sdn Bhd
No. 49 Jalan P/10.21
Selaman Ind. Park
43650 Bandar Baru Bangi SDE
Other
Malaysia



Telephone Number




Fax Number




Email Address