MOCON is the premier provider and innovator of package integrity solutions and has assisted the packaging industry for over 40 years to reduce packaging costs and minimize risk by developing instruments, testing services and consulting services for package integrity, leak detection, and permeation for both rigid and flexible packages.
Comprehensive food, beverage and pharmaceutical analysis services
In 2010 MOCON established Advanced Packaging Solutions, designed as a first-of-its-kind, one-stop approach for the analysis of food, beverages, pharmaceuticals, etc. and related packaging from raw material to transport to shelf life. Going beyond existing services of barrier analysis, headspace, water vapor, leak detection, burst, creep, hot tack, seal strength, coefficient of friction and vacuum decay, Advanced Packaging Solutions now provides a single-entry point for virtually any type of testing which can impact shelf life.
Advanced Packaging Solutions include: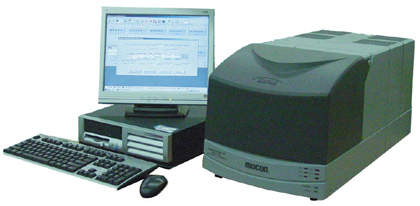 PERMATRAN water vapor permeation instruments.<br><br><br><br>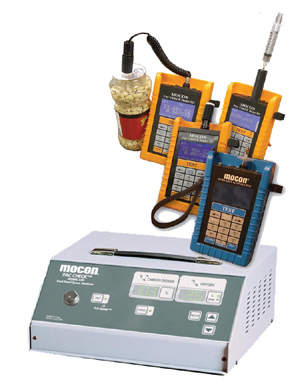 PAC CHECK® headspace analyzers are available in bench-top and portable hand-held versions.<br><br><br><br>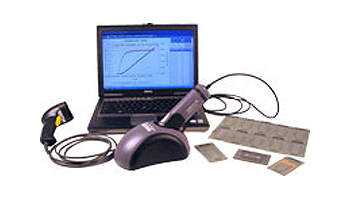 The OpTech&#8482; 02 Platinum is a state-of-the-art 02 analyzer that uses optical fluorescence technology. It sets a new standard for 02 analysis in packages.<br><br><br><br>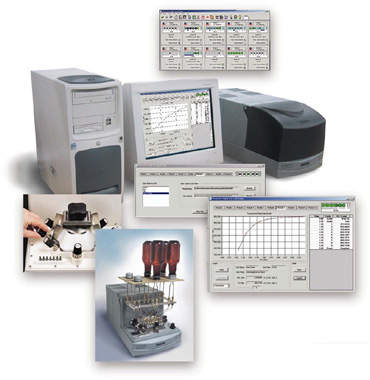 OX-TRAN oxygen permeation testing instruments.<br><br><br><br>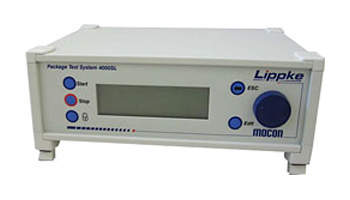 The LIPPKE™ Model 4000 is a stand-alone, bench-top instrument designed to perform virtually all currently accepted test methods used to measure seal strength, package integrity and leak detection of flexible, rigid, porous, laminate and foil type consumer and medical packaging.
Food deterioration: determine which factors (water, oxygen, temperature, light, molds, etc.) accelerate shelf life degradation
Modeling studies: real time and accelerated determination of product shelf life
Microbial studies: mold growth impact on shelf life / food safety issues
Accelerating aging studies: product / package evaluations to predict shelf life
Chemical and physical analysis: food products and packaging are reviewed for components, presence of contaminants and physical properties
Polymer evaluation: detailed analysis of polymers used in packaging materials, including structure and physical property attributes
Gas mix optimization: determining the optimum gas mixture to meet modified atmosphere packaging (MAP) objectives
MAP system audits: on-site evaluation of MAP system / equipment
Shelf life optimization: in-depth study of product, process, package to help extend / maximize shelf life
Sensory panels: trained human testers to evaluate taste, color, aroma, texture, etc.
Transportation testing: vibration, drop and compression testing to simulate shipping conditions
Human evaluation panels: live, trained human sensory panels to evaluate things like taste, color, aroma, texture, etc.
Material development (plastic): customized processing and material evaluation services to customers engaged in the development of new polymeric packaging materials
Plastic material testing: testing for acetaldehyde, density, color / haze, glue, analysis, heat set, impact, viscosity, melt index, moisture analysis ad permeability
Preform and bottle testing (plastic): testing for pasteurization, seal, sidewall rigidity and tensile, crack, thermal, stability, tilt, top load, and volumes
Package design (plastic): working closely with artists and industrial designers to capture design intent of packaging structure
Rapid prototyping: 3D printing services that enable us to take design from concept to completion in a matter of days
Process laboratory services: provide the most efficient resources to test, prototype, and develop samples and processes as means to improve products and line efficiencies
Odor / flavor analysis
Microanalytics is the leader in the development and utilization of GC-olfactory techniques and ancillary devices to help resolve real-world issues relating to flavor, aroma and odor.
When it comes to off odors or aroma profiling, many standard GC techniques cannot accurately identify the important odor-causing components. The active aroma / odor component is often present at very low concentrations in a complex matrix of volatile constituents. In many cases, aromas / odors are found in the parts per trillion concentration range. The challenge to identify the active odor components requires an integrated approach to the analysis. An integrated approach means combining sensory descriptors with specialized analytical instruments.
Permeation testing
MOCON maintains the largest permeation laboratory in the world with the most advanced testing systems. It offers a variety of analytical services for use in quality control, research, and product development applications.
Barrier material assessment is useful in predicting product shelf-life, preventing costly over-packaging, and avoiding package failure. Barrier analysis and material assessment is carried out in MOCON's permeation lab. MOCON can test the permeation rates of:
Oxygen
Water vapor
Carbon dioxide
Organics
Hydrogen
Inert gases
Consulting and analytical measurement services
MOCON's consulting and advanced analytical measurement services are tailored to provide specific solutions to our clients' unique problems and applications.
Testing services for product and package integrity
Screening a large number of materials in an efficient manner can be a daunting task. MOCON's scientists are experienced at handling materials, analyzing them and providing results. The results will aid the customer in understanding which materials are going to be the best barriers for specific flavors, fuels, foods, medicines and aromas, among other applications.
Our laboratory scientists, utilizing sophisticated instrumentation, continue to develop methods to address the toughest of applications. Accelerated, accurate, repeatable methods are needed all the time. Call us, we can help you.
Standard package testing
MOCON provides package integrity analysis solutions for a variety of issues, opportunities and new product development for customers.