AMP Automation designs and manufactures flexible, automated food packaging solutions, ranging from complete bespoke systems to off-the-shelf equipment.
The company has a purpose-built 100,000ft2 factory in Gainsborough, Lincolnshire, UK, which houses over 120 staff. The facility comprises a programming department, CNC and conventional machining tools, spares department, machine assembly departments, 2D and 3D CAD / CAM software, painting and component finishing facilities and more.
Automated packaging machines for multipacks
AMP Automation has a long history of delivering multipack equipment for both single flavour and variety food packs. Starting out as a supplier of flow wrapping machines, we now specialise in designing and manufacturing complete automated turnkey projects for multipacking.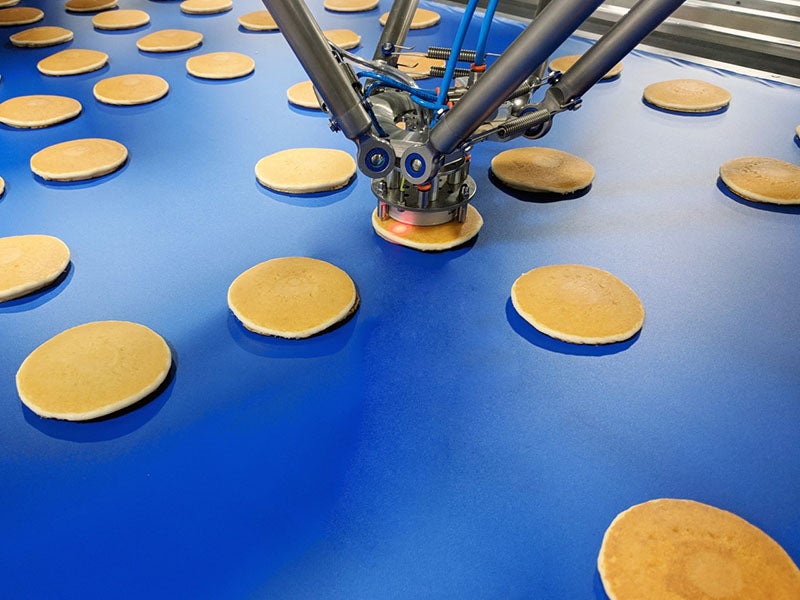 Based in the UK, AMP Automation provides automated packaging solutions for the food industry.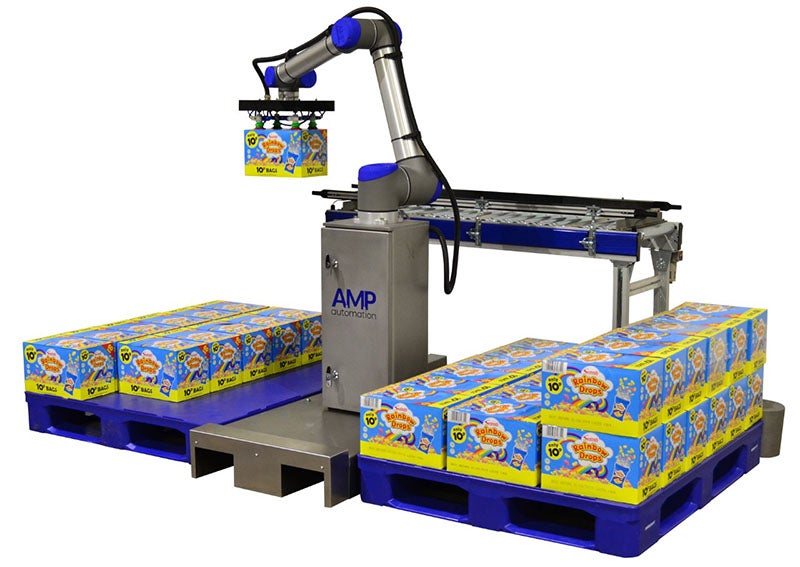 IPallet Palletiser is a palletising cobot solution that can be easily moved from one line to another.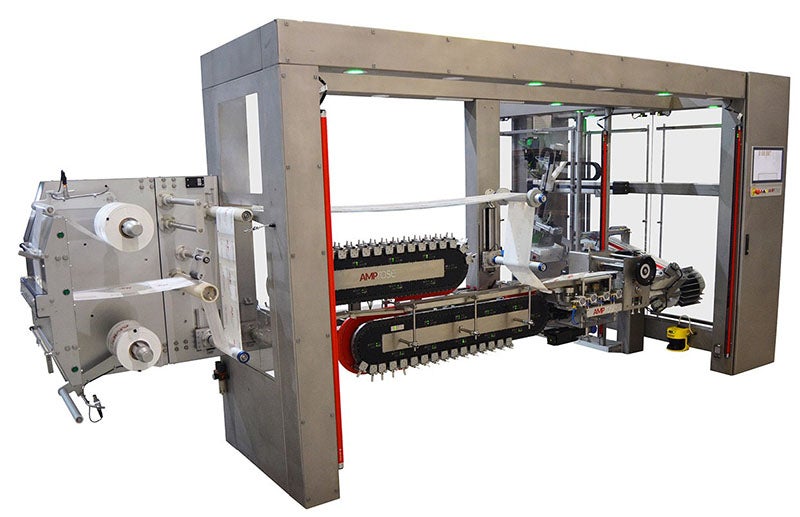 The XPax machine is a flexible flow wrapper that combines the benefits of both linear and rotary systems.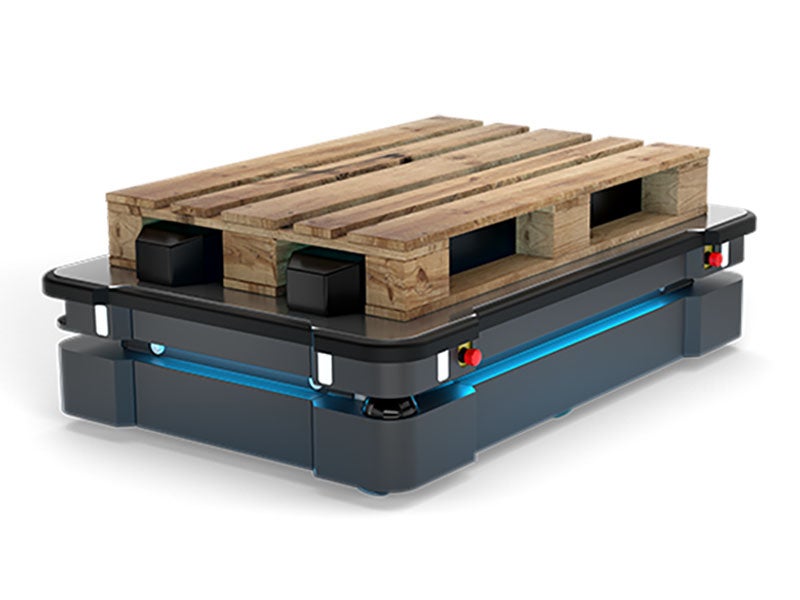 AMP Automation delivers a range of packaging solutions with small footprints, reduced wrapping material requirements, flexible packing formations and award winning safety features.
Innovative designs and smart solutions enable AMP Automation to offer packaging lines with small footprints, reduced wrapping material requirements, flexible packing formations and award-winning safety features.
Several of AMP Automation's patented and patent-pending designs have transformed how multipacking can be achieved, with the same equipment allowing the option of both on-edge and on-flat formats.
Mobile palletising cobot with low footprint
While cobots are collaborative robots that can work with humans and automated systems seamlessly, they also work independently, making them a highly versatile component.
AMP Automation designs and programmes palletising cobot solutions that can process and palletise a simple one-item function and more complex multi-item scenarios with different layout formats.
We turn the cobot component into a safe-functioning machine using light sensors, vision systems and the correct design to suit the machine's function and environment.
The cobot can be easily picked up by a pallet truck / forklift and moved from one area to another for use on different lines. It comes fitted with a built-in air compressor and, like all AMP Automation cobots, has single-phase power.
Further advantages include:
Low cost of ownership
Easy to install
Does not require skilled operator
Flexible linear transport feeding systems for multipack products
AMP Automation's XPax machine is a versatile flow wrapper that uses the latest in-linear transport feeding systems to wrap multipack food products. The feed system to the multipack flow wrapper combines the benefits of linear and rotary systems.
The innovative and flexible feeding system enables the operator to alter the individual product size, the number of pieces in the pack, number of product layers and pack length with the touch of a button.
The system redefines the way products are delivered to the flow wrapper, with benefits including:
Change pack collations at the touch of a button
No chains or gears
Intermittent to continuous motion
Small footprint
Easy access for cleaning
High-speed