Flecknoe is a leading provider of customisable integrated manufacturing technologies for the global packaging sector.
We are committed to working closely with clients to gain an in-depth understanding of their individual business models, while developing bespoke solutions that are able to effectively optimise customers' manufacturing processes.
Flecknoe possesses more than 30 years' experience in the supply of thermoforming and vacuumforming products and is able to help clients maximise their efficiency and productivity across the entire project lifecycle.
Thermoformers and vacuumformers for packaging applications
​Flecknoe, in collaboration with its technology partner Monark USA, is one of Australia's foremost manufacturers of cut-sheet thermoforming solutions for industrial applications.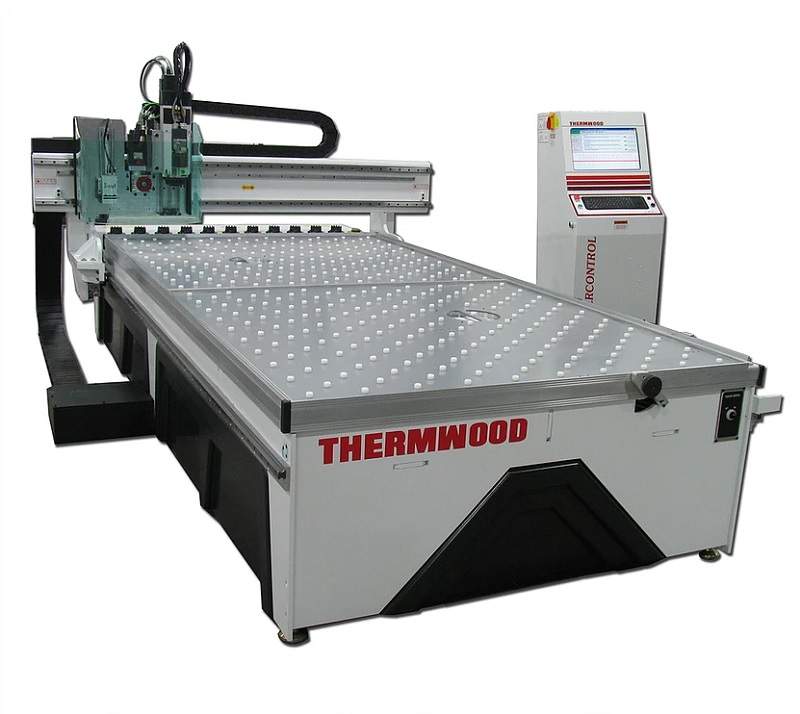 Flecknoe is able to provide a wide range of Thermood-designed computer numerical control (CNC) router units, which offer simultaneous motion across five axes to ensure excellent agility and precision.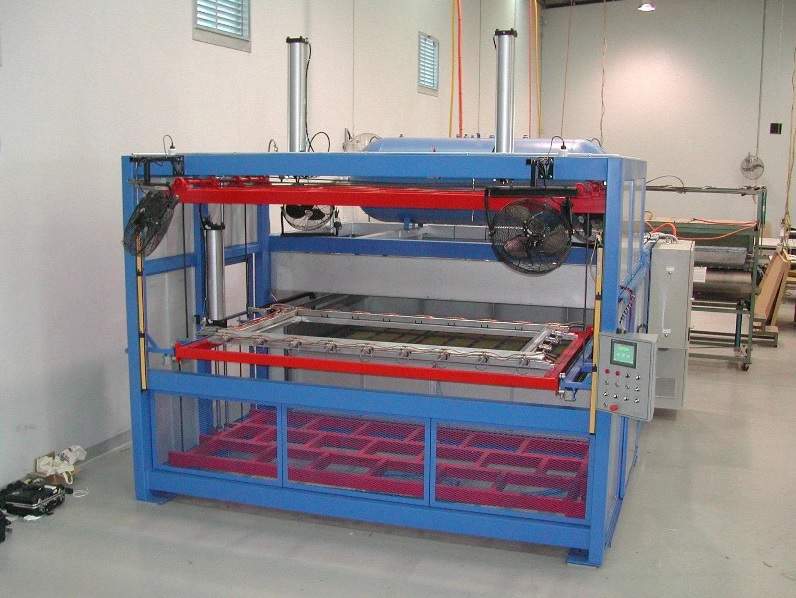 Our cutting-edge thermoforming and vacuumforming solutions are produced in Australia and have been specially optimised to offer optimum accuracy, cost-efficiency and repeatability.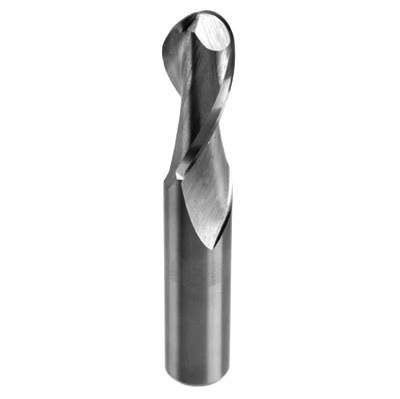 We stock more than 1,000 separate router tools, components and parts from prominent manufacturer Onsrud to ensure that clients are supplied with the most effective possible instrument for their chosen application.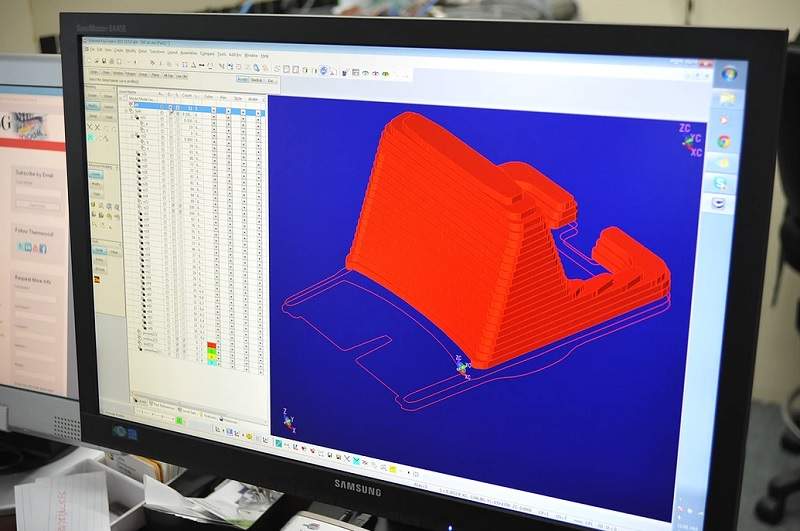 Flecknoe is a trusted provider of a number of leading computer-aided design and manufacturing (CAD / CAM) software suites for industrial applications, including NCG CAM and KeyCreator.
Our easy-to-use equipment is almost entirely produced domestically using the latest Australian design concepts, and has proven to deliver improved repeatability and cost-effective performance compared to other systems available on the market. ​
We offer a broad portfolio of highly accurate thermoforming and vacuumforming units that are integrated with Australian electrical systems, which have been carefully designed to minimise the occurrence of rejects during the production process for optimum efficiency.
Customised vacuum-forming machinery for efficient production processes
​The premium-quality design and construction of Flecknoe's solutions facilitates faster and more efficient manufacturing cycles, while enabling the use of more diversified forming techniques during production.
​We aim to provide our customers with the most efficient and cost-effective solution to meet their needs, which includes offering pre-owned and unwarranted machinery, as well as rebuilding and refurbishing older pieces of equipment where appropriate.
Flecknoe is also able to design and produce customised, high-performance vacuum forming technologies in accordance with clients' individual specifications, which can be configured with both basic and advanced forming techniques depending on the intended application.
Our bespoke manufacturing capabilities range from simple single-station drape forming solutions to more complex high-speed, twin-sheet, six-station thermoforming equipment, which can be equipped with advanced infrared (IR) sensing, programmable logic controller (PLC) and human machine interface (HMI) systems for added ease-of-use and reliability.
Flecknoe is able to provide expert advice in areas such as material selection, project viability and total process management to ensure customers' projects are completed efficiently and cost-effectively, while minimising wastage and operational downtime.
Computer numerical control (CNC) routers for the packaging industry
Flecknoe has been involved in the provision and integration of Thermwood's computer numerical control (CNC) routers for more than a decade and has carried out successful installation projects across the Australasia region, including Australia, New Zealand, Singapore and China.
Thermwood produced the world's first ever CNC router and has since spent millions of dollars developing and refining its innovative CNC systems. The company currently offers more than 30 advanced features and capabilities that are not provided by any other manufacturer.
Thermwood's three, four and five axis CNC routers are relied upon throughout Australia and New Zealand across an extensive array of industries and applications such as cabinet making, thermoforming and shipbuilding.
Thermwood's robust five-axis CNC solution delivers full, simultaneous motion across each individual axis, while maintaining a constant tip speed for optimum results. The router is also equipped with a powerful, built-in computer-aided design (CAD) path generation system and five-axis tool length compensation capability to achieve consistently accurate cutting processes.
Flecknoe's highly trained specialists are able to provide expert assistance during installation and integration to facilitate superior performance throughout the customers' entire projects, while ensuring the safety and longevity of all Thermood equipment.
Router tooling and components for the packaging sector
Flecknoe is able to supply Onsrud router bits for clients across Australasia, possessing a catalogue of more than 1,000 products and components to provide customers with the optimum solution to meet their individual routing requirements.
We recognise that the use of high-quality cutting implements is the single most important factor in ensuring outstanding results when trimming and machining plastic products, and our team provides clients with valuable advice during the tool selection process to ensure all their project specifications are fulfilled.
Onsrud specialises in the development and manufacturing of CNC routers that are optimised for use in the world's most demanding industrial projects.
The company's heavy-duty CNC systems have been specially designed to effortlessly cut materials such as aluminium, composites, honeycomb and plastics, along with a variety of other natural and man-made wood materials depending on the user's intended application.
Computer-aided design and manufacturing (CAD / CAM) software for industrial projects
Flecknoe is a recognised distributor and service and training agent for a variety of cutting-edge CAD and CAM software packages, including KeyCreator, CIMCO Integration and NCG CAM.
We possess more than 20 years' experience in CAD and CAM processes and are able to provide customers with expert assistance to ensure their projects are completed in a professional and timely manner.