Ishida Europe forms part of the global €700m Ishida group, a world leader in the design, manufacture and installation of complete weighing and packing line solutions. These solutions range from designing and setting up entire new packing halls on existing or greenfield sites, to single machines for specific tasks.
Ishida Europe has had its headquarters in Birmingham, UK, since 1985, and serves Europe, the Middle East and Africa.
High-efficiency, integrated packing lines
Ishida Europe's range includes multihead weighers, fresh food weighers, snack food bagmakers, weigh-batchers, checkweighers, X-ray inspection systems, traysealers, seal testers, vision systems and automatic case packing (pick-and-place) systems. An important factor is the software that links them with Ishida and other manufacturers' equipment to produce integrated manufacturing execution systems (MES), and makes the data they produce available to enterprise resource systems (ERP).
In addition, Ishida produces conveyors, tray denesters, gantries and other ancillary equipment to enable lines to function smoothly and reliably.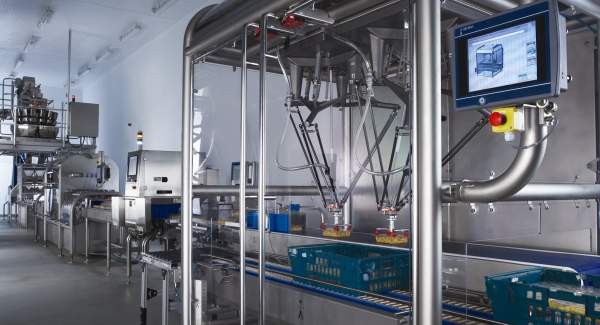 A full Ishida packaging line including multihead weigher, traysealer, X-ray inspection system, vision system and automatic placing of trays in crates.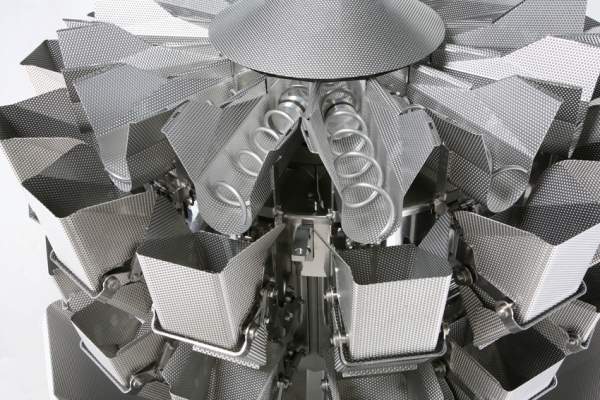 Ishida's screw feeder weighers can handle sticky products such as fresh meat and poultry with typical multihead weigher accuracy but at speeds previously not thought possible.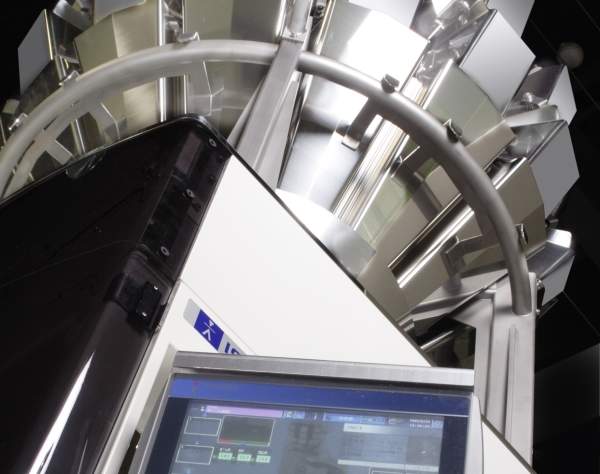 Ishida offers an integrated weigher-bagmaker combination for the industry's speediest packing of fast-flowing snacks, plus a special one-weigher-over-twin-bagmakers combo for crisps and corn snacks.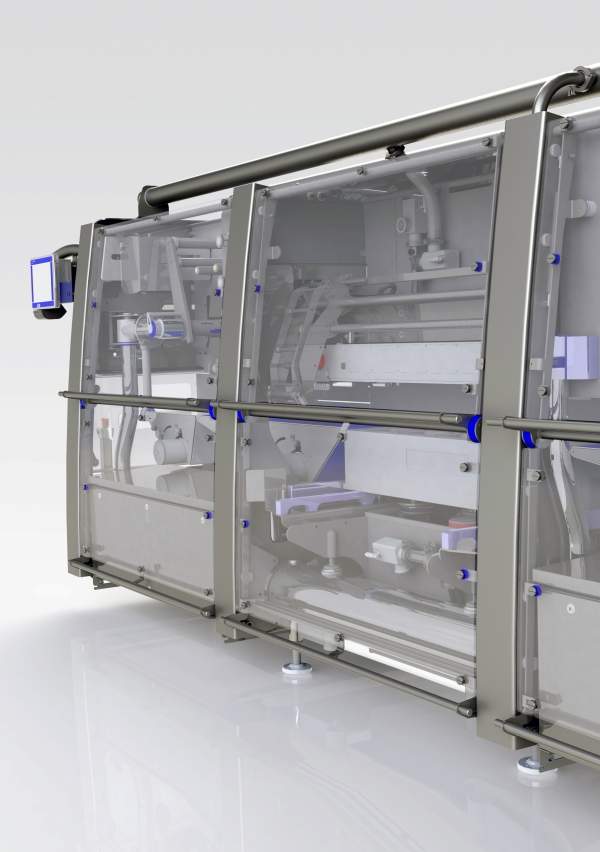 The Ishida QX-1100 SDL traysealer can handle two products simultaneously at high speed, even when these differ in type, size, weight, coding, and gas mixture.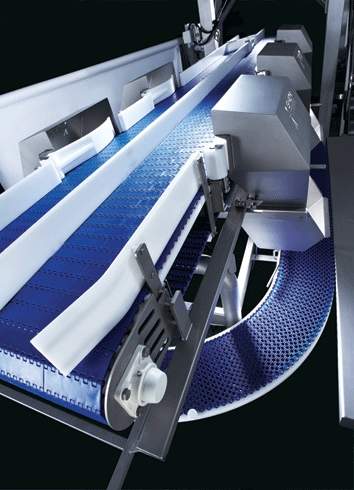 The Ishida weigh-batcher combines a multihead weigher with ergonomically arranged work stations, enabling in-tray styling of meat or poultry at six trays per operator per minute. Giveaway is typically 1%.
To fill, seal and quality-control trays, and place them in secondary packaging, Ishida offers a new system of integrated plug-and-play modules that can be rapidly assembled into high-efficiency, integrated packing lines. Known as Flex-Line, this system offers a split dual lane (SDL) option with the ability to pack two different products simultaneously at high speed, greatly improving return on floorspace.
High-speed multihead weighers
Ishida invented the multihead weigher and launched it into the food industry across the world. Today, Ishida has an extensive range of these combination weighers, suited to many food and non-food applications. From entry-level to high-specification models, Ishida's multihead scales combine high-speed operation with unparalled accuracy and reliability.
Methods of moving product through the weighing-packing process include gravity combined with vibration (classic multihead weigher), belts (as in many Ishida fresh food weighers) and open-cored screws (as in the Ishida screw feeder weigher). These last two bring multihead weighing speed and accuracy to many products once thought too sticky for automatic handling.
Snack packing systems
Ishida offers world-leading, complete packing systems (weigher, bagmaker, seal-tester, checkweigher) that enable snack manufacturers to attain the highest speed and efficiency possible for their products.
Ishida's 'single tube' (one multihead weigher over a single bagmaker) system is for faster-flowing snacks, while its 'twin tube' (one multihead weigher over twin bagmakers) system is for the more 'air-resistant' crisps and corn snacks.
Checkweighers for food packaging
Ishida is now the leading supplier of checkweighers to the food industry worldwide, playing a major role in ensuring that packs are compliant with the demands of legislation, whether average weight or minimum weight.
The company offers load cell and force balance types, both demonstrating the stringent accuracy and reliability standards that have become associated with the brand.
The Ishida data capture system is a powerful software tool that captures data from every pack that passes across a factory's Ishida checkweighers, generating real-time displays and useful reports that help reduce downtime, increase speed and improve overall equipment efficiency (OEE) across the whole packing line.
Food industry X-ray inspection
An Ishida X-ray inspection system can be used at any stage in your process to protect against a wide range of foreign bodies. Contaminants accurately detected and located include even tiny amounts of steel, aluminium, tin, glass, stones, hard rubber, plastic, bone and shell.
It can also quality-control many other parameters, such as the number of pieces in a pack, and pick up cavities and breakages.
A range of inspection chamber sizes and beam strengths ensures that anything from a single small confectionery bar to a large case or crate can be thoroughly inspected.
Ishida's IX-GA (genetic algorithm) feature enhances detection sensitivity for specified contaminants. It can be set up by local operators without the need for special training or manufacturer intervention.
In a trial conducted by a major European meat institute, an Ishida system proved more sensitive than those of five other major suppliers.
Traysealers for MAP applications
Ishida traysealers range from simple, semi-automatic machines to the revolutionary QX-1100. Able to seal up to 200 trays per minute, this rapid tool-change model can support a virtually limitless variety of tray designs.
The QX-1100 is now also available as a split dual lane (SDL) model which can run two products of very different types, sizes and weights simultaneously at this speed, or handle a single product at an even higher capacity.
Ishida traysealers have been developed in consultation with some of Europe's largest food manufacturers and retailers. They can deliver the attractive and economical 'inside-cut' seal, and are an excellent choice for MAP (modified atmosphere packing) applications.