More than 20 years of industry experience has made Kinta Press & Packaging one of the leading premium packaging solution providers in Malaysia.
We develop products that are tailored to our customers' needs and we deliver to a wide range of industries, including pharmaceutical, food, perfumery and toiletries, sports, cosmetics, and personal health care.
Pre-press, printing and print finishing services
Kinta Press & Packaging has earned a reputable position in the industry as a market-leader with the resources and capabilities to develop core products for customers to boost their brand name and market share. The company's advanced print technologies have made it possible for Kinta Press & Packaging to provide extraordinary packaging, from in-house pre-press to print facilities to print finishing.
Pre-press packaging services
Our well-qualified creative artists are trained in graphics software, proofing services, CTP plate processing and laser engraving. They ensure that every piece of artwork provided by a customer works in the printing and finishing processes.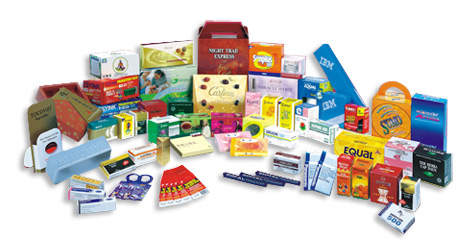 Offset printing: a wide range of materials and other commonly used substrates, along with the finishing touches, are used to create attractive and durable products.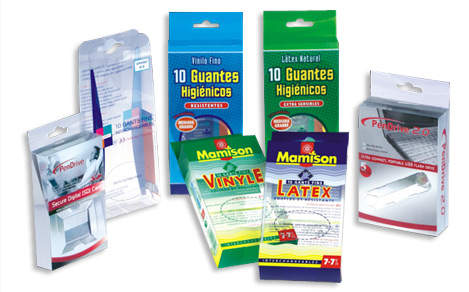 Clear packaging - PET, PP and PVC material: these clear folding boxes are the perfect choice for combining the clarity of the products with the graphics of traditional boxes.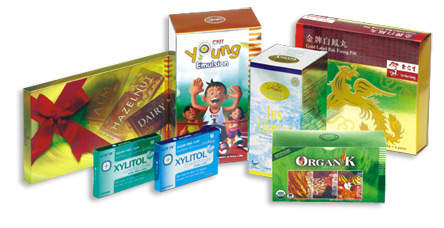 Metallised packaging: metallisation reflects light, giving an upscale reflective look and the visual impact of attraction.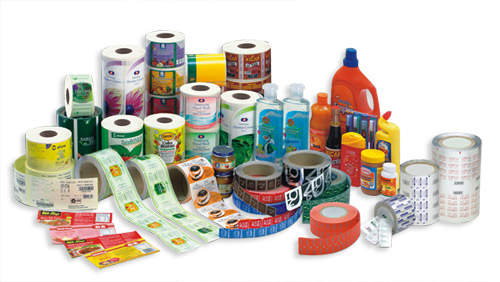 Tags and labels: we offer a huge range of self-adhesive label products, foil printing, tag printing and wrapper printing.
Our capabilities in advanced proofing include printing on actual material with finishing, thus providing a visual that is as good as if produced from the production. Adjustment is done and viewed almost instantly, saving time especially when immediate approval for mass production is necessary to meet deadlines.
Our laser engraving service contributes immediate mock-up presentation and finishing of multi-level embossment that blends well to the design.
Offset printing services
Our diverse printing capabilities in offset UV, conventional offset, silk-screen and UV and water-based flexo strengthen our packaging designs.
Our skilled machinists expedite printing jobs on various material bases: paper, paperboard, metallised board, and synthetics like PP, APET and PVC. A wide array of packaging designs in different shapes, sizes and colours can be achieved in our press, ranging from four to eight-colour printing machines. We work on the following packaging supplies:
Folding boxes
Folding boxes with window
Micro-flute folding boxes
Protective boxes
Clear plastic packaging
POP displays
Labels
Blister cards and foil
Tea tags
Tea envelopes
Print finishing services
Besides enhancing visual appeal, our in-house print finishing services give a personalised identity to a product. We have a range of unique effects, including:
Metallic
Hairline
Pearlescent
Texture emboss
Full / spot hologram
Gloss / matt lamination
Gloss / matt varnish
Spot UV screen
Shimmer
Hot-stamping
Orange peel
Glow-in-the-dark
Mirror finish
Customised security features
We are also versatile in the structural design of packaging to address concerns with regards to function. For example, effects with a premium finish lift up the brand appeal for an expensive yield to boost sales. We develop customised effects to enhance brand image and we use effects to substitute expensive package; e.g. wood grain effect instead of using wooden boxes, and steel or aluminium look-alike finishing instead of using metal boxes.
We incorporate security features such as customised holograms to protect products against imitation. Our spot texture emboss may be used on the package to promote a unique brand identity.
Environmentally friendly pre-press, printing and print finishing services
We play our role in the go-green environment by easing our impact on global resources. We reduce waste, re-use and recycle every day.
Pro-active steps are being taken to preserve the environment and we choose a variety of energy-saving initiatives to reduce power consumption, including using energy-saving bulbs and an evaporative wet air cooler in our facility.
Soy-based inks are being introduced as they are cleaner and easier for paper recycling, and we also recommend alcohol-free printing to free the use of isopropanol (IPA) to control the emission of VOC.