Scholle Packaging is a world leader in bag-in-box packaging for the food, beverage and industrial markets. With manufacturing locations on five continents and products that are sold in over 60 countries, we are committed to providing locally-manufactured products with unprecedented innovation, quality and customer service to markets like: wine and spirits, beverages, post-mix syrup, juice, dairy, edible oil, paints and coatings, beer, processed fruits, water, cleaning chemicals, laundry care, bulk logistics and packaging, agricultural chemicals, and food service.
Inspired people, vertically-integrated processes and global manufacturing capabilities allow us to rigorously control our manufacturing standards. The result is economically-competitive and environmentally-considerate flexible packaging solutions that add maximum value to the world-class customers we serve.
Flexible films, filling equipment, bags, fitments and caps
We offer a broad range of packaging solutions and expertise to meet our customers' needs and continually improve our operations to better respond to and service those needs. Our bag-in-box product range includes flexible films, filling equipment, bags, fitments and caps. With significant resources deployed in areas such as R&D and innovation, Scholle is at the forefront of bringing flexible packaging technology and trends to life.
Flexible bag-in-box packaging products
Scholle Packaging's customers are in the challenging business of providing both food and non-food liquid products to a range of users, from individual consumers to institutions and large-scale processing plants, in quantities from a few liters to thousands of liters.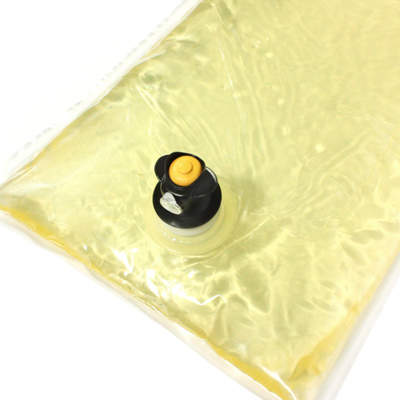 Scholle bag-in-box provides excellent product protection, easy use and an environmentally-considerate footprint for retail and industrial applications.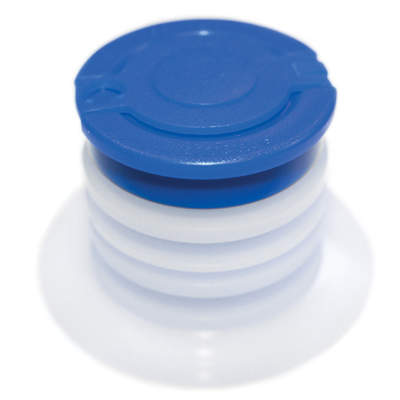 The Scholle Sentry SafeLock™ platform is the perfect dispensing solution for dairy, coffee, smoothie and food products.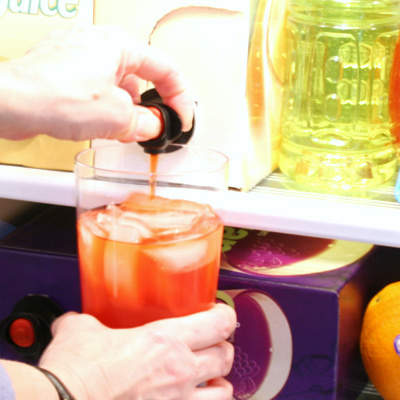 Scholle bag-in-box is the ideal packaging for retail applications like juice – our FlexTap® offers easy pouring for both children and adults.
Our customers are striving to achieve specific outcomes, such as delivering a product with its fresh flavor and appearance intact at every pouring for the full length of time the product resides in the package. They may be seeking to solve the problem of long-term storage and transport of an aseptic food product over long distances. Or perhaps they are seeking a stand-out labeling opportunity on the supermarket shelf for a cost-effective brand placement.
They are also living in a rapidly-evolving marketplace focused on sustainability where packaging must embody source reduction, much-reduced transport cost and recyclability requirements. Our customers often face the challenge of providing cost-effective logistics and dispensing for bulk institutional food applications.
Bag-in-box packaging formats
Scholle Packaging provides bag-in-box packaging in a variety of formats to meet all of these challenges.
Bag-in-box is a natural fit for product differentiation, whether it's in the way the package provides a significant presence and branding opportunity on the supermarket shelf, or in its flexibility to be built into a unique dispenser design, or to present a sustainable package for an agrichemical or fabric care application. In short, Scholle Packaging provides a packaging format that can deliver premium positioning of a customer's product in terms of quality, shelf life, secure transport and storage, and flexibility in dispensing.
Scholle Packaging has developed a broad range of proprietary know-how in barrier materials to retain freshness, color and flavor, and to ensure food safety; closures and fitments for easy-to-use dispensing for retail, institutional and processor applications; filling equipment for ready-made packaging; and technology for on-site package formation and filling.
Benefits for bag-in-box packaging customers
Scholle Packaging delivers:
Quality in the transport, storage and dispensing of liquid products
Security in ensuring product integrity, hygiene and food safety for a wide range of applications, from shelf-stable to fresh to fully aseptic
Availability of packaging material and machines based on a global network of factories and with service provided by direct, professional representation
Full-solution offerings ranging from ready-to-use packaging to on-site package manufacturing and filling
Innovation in barrier films, closures for dispensing in retail, institutional and processor applications, filling equipment and on-site package forming equipment