Stevco Seals & Pumps Victoria was established in 2004 with a clear mission to provide first-class products, support and aftermarket service in pumps and mechanical seals.
We have selected products and aligned ourselves with leading manufacturers of high-quality equipment to ensure we are able to offer our clients 'best fit' solutions for all of their pumping and sealing needs. We offer a comprehensive range of pumps and mechanical seals to suit almost every industrial pumping application.
Pump sets, pumping equipment overhaul and mechanical seal upgrades
Understanding our clients' process and commercial needs and building relationships through our dealings ensures we can deliver service and value above and beyond the products we provide. Our workshop is well equipped to build new pump sets, overhaul your existing pumping equipment or perform improvements including mechanical seal upgrades and application of high-efficiency abrasion-resistant surface coatings. We can also provide on-site servicing including pump installation, removal, routine servicing and repair with our suitably equipped vehicles and trained field personnel.
The supply of gland packing, gasketing, pump spare parts and mechanical seal servicing is also part of our all-inclusive range. We are also distributors of the world-famous Inpro/Seal compound labyrinth bearing isolators and 'Air Mizer' dry running, air purged product seals. Industries we currently service include: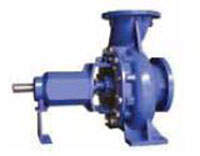 Stevco Seals & Pumps Victoria offers a comprehensive range of pumps and mechanical seals.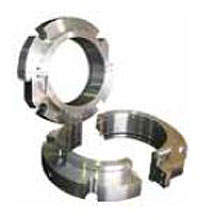 We offer a wide variety of pumps and mechanical seals for industrial pumping applications.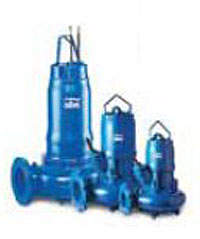 Our range includes submersible pumps from several key manufacturers.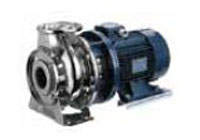 Centrifugal pumps, helical rotor pumps and multistage pumps are also offered by Stevco Seals & Pumps Victoria.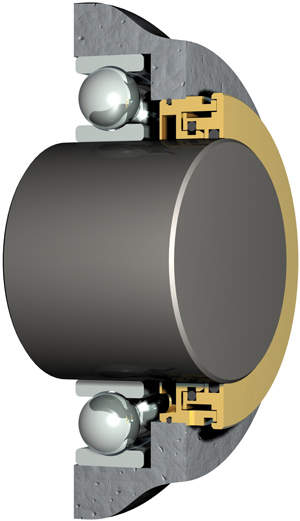 Also available are bearing isolators and product seals for open rotating equipment.
Water and wastewater facilities
Pulp and paper manufacturing
Food processing
Beverage production and packaging
Ink manufacturing and printing
Pharmaceutical
General process
Specialist equipment manufacturers and pump OEMs (mechanical and Inpro seals)
With support from our supply partners we provide ongoing product and technical training for all of our field and workshop staff and are active members of 'Pump Industry Australia'.
Pumps and seals for industrial pumping applications
We offer a comprehensive range of:
Centrifugal pumps
Multistage pumps
Submersible pumps
Rotary lobe pumps
Circumferential piston pumps
Helical rotor pumps
Mechanical seals
Inpro labyrinth seals
Gland packings
Centrifugal pumps
Ebara offers a variety of centrifugal pumps to suit a wide range of applications. They are made with the highest-quality materials to ensure long working life and exceptional performance.
Heavy-duty industrial centrifugal pumps from Southern Cross are Australian-made to the ISO 5199 standard. Their superior design and manufacturing enable high efficiencies and lead to low running costs and reduced maintenance.
Submersible semi-vortex pumps
Submersible semi-vortex pumps from Ebara and Grundfos feature a semi-vortex impeller for non-clogging operation and excellent pumping efficiency. These submersible pumps allow quick and easy maintenance and are available as automatic pumps with built-in controls.
Stevco Seals & Pumps Victoria also offers submersible pumps from reputed companies such as ABS and Southern Cross (a division of Tyco).
Helical rotor pumps
Helical rotor pumps are capable of conveying a range of liquids, from water to viscous or abrasive media. They can handle liquids with a high percentage of solids and are suitable for use in a variety of industries, including food and beverage, paper and ceramics, chemical, and sewage and water treatment. Suppliers include Mono and Roto Pumps.
Bearing isolators
Inpro/Seal compound labyrinth bearing isolators are the most reliable and longest-lasting bearing isolators in the world. Almost all of the 1.5 million bearing isolators sold so far are still performing.
Inpro/Seal is dedicated to making your rotating equipment more reliable. The company's heavy-duty bearing isolators are suitable for even the most severe applications and prevent bearing failure and minimise unnecessary downtime. Inpro/Seal bearing isolators will save you thousands of dollars over the lifetime of your rotating equipment.
Product seals for open rotating equipment
The Inpro/Seal Air Mizer – PS is a non-contacting compound labyrinth seal that uses a positive air purge to create a barrier for powders, liquids and bulk solids. It is designed for open rotating equipment such as conveyors, rotary valves, mixers, mills and clinker-grinders.
The Inpro/Seal Air Mizer – PS eliminates maintenance, downtime and lost product. It can easily handle the extreme misalignments commonly found in mixing equipment and is available in split or solid designs.