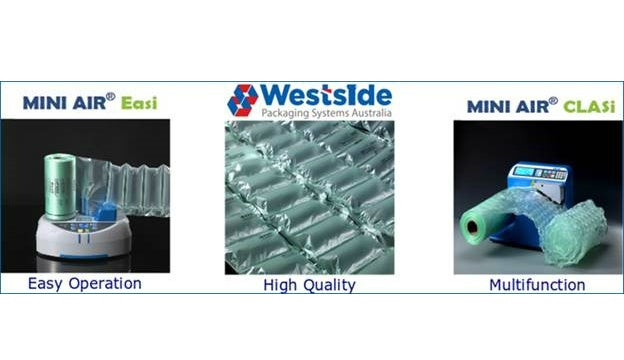 Westside Packaging Systems has introduced its new range of void fill machines.
The MINI AIR Easi and MINI AIR CLASi machines provide cost-effective ways of protection for goods in transit.
The machines are simple and easy to use. They produce a variety of air pillow and bubble protection configurations to suit all void fill requirements. This type of packaging provides excellent protection and efficient void-fill while reducing material and shipping costs.
The air bubble protects goods throughout their handling and delivery journey with engineered, rigorously tested solutions that provide superior resistance against impact and vibration.
Now offering void fill machines and film
Save money and protect products with Westside Packaging Systems Australia's new line of Void Fill Machines and Film.
The high-speed machines are easy to operate and offer multiple functions.